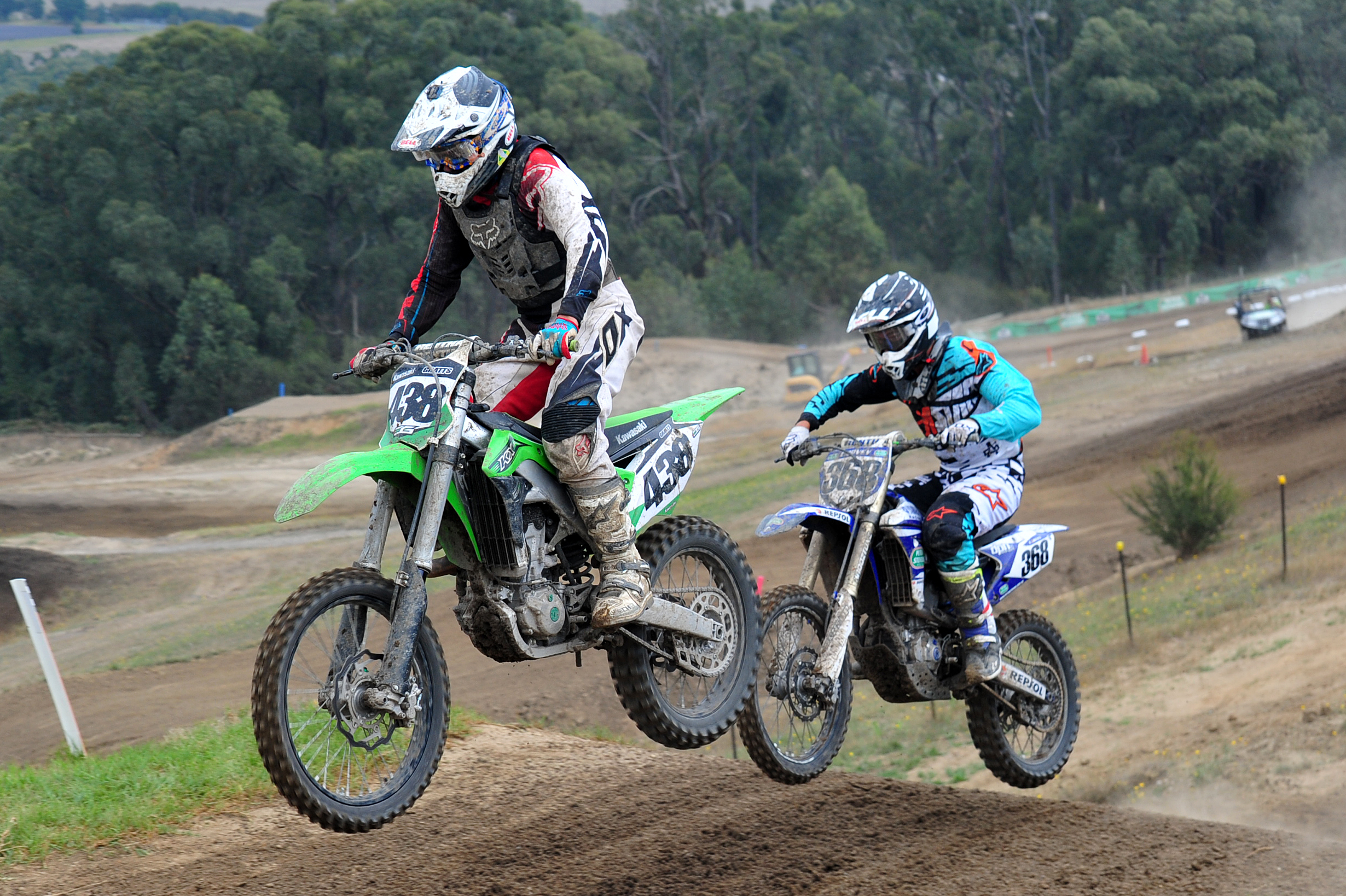 BLUE ROCK Motorcycle Club member Maddison Brown took out the Ladies Expert class at the opening round of the 2016 Victorian Senior Motocross Championships at her home track on Saturday.

The current Australian women's motocross champion took out the class by eight points over Geelong's Danielle Foot and Ballarat's Emma Milesevic.
Brown won her opening race ahead of Milesevic by a slim 6.727 seconds and Foot by more than a minute.
She went on to win the second by a comfortable 20s margin en route to the round victory.
"I had a good battle with Emma in the first race. We had a few good battles and once I got round her I sort of pulled away. That was a good race," Brown said.
"In the second race, I was out in front but (Emma) dropped it, and it was a pretty cruisey race."
After a stellar season, which yielded both state and national titles, Brown said she was out to consolidate her standing in 2016.
"There's always competition out there and it's never easy. I really want to defend my number one plate in the Victorian Senior Motocross Championships and the Australian Women's Motocross Championship as well," she said.
Brown will also compete in the Women's Motocross World Championships this year and will fly out of Melbourne next Thursday.
She will spend a week in England before the second round of the WMX in Valkenswaard, Holland on 28 March.
"I've already missed the Qatar round but I'm just going to do some selected rounds such as Germany (in May), France (on 5 June), Italy (in June), and Switzerland (in August)," Brown said.
"I'm hoping for a top five finish. I got on the podium at one of the rounds last year, finishing third, but I'll just try my best and see what happens."
Despite competing internationally and some clashes on the calendar Brown will still contest every round of the VSMXC.
Other standout performers for the host club included Angus Gelly, Kade Davey and Mark Reafman.
About 500 competitors and 3000 people attended over two days of competition.
Blue Rock has hosted a round of the state series for at least the past half dozen years, but club president Brad West said it was always special to get the season opener.
"The club was excited to host the first round because it kicks the whole year off really; it's not only the first round of the Vic (champs) but it's the first major of the year so it's a pretty important one," West said.
"We're proud of how our club and committee handled themselves and look forward to doing the same in the future."
You can follow Maddison Brown's progress throughout the year via her official Facebook page.