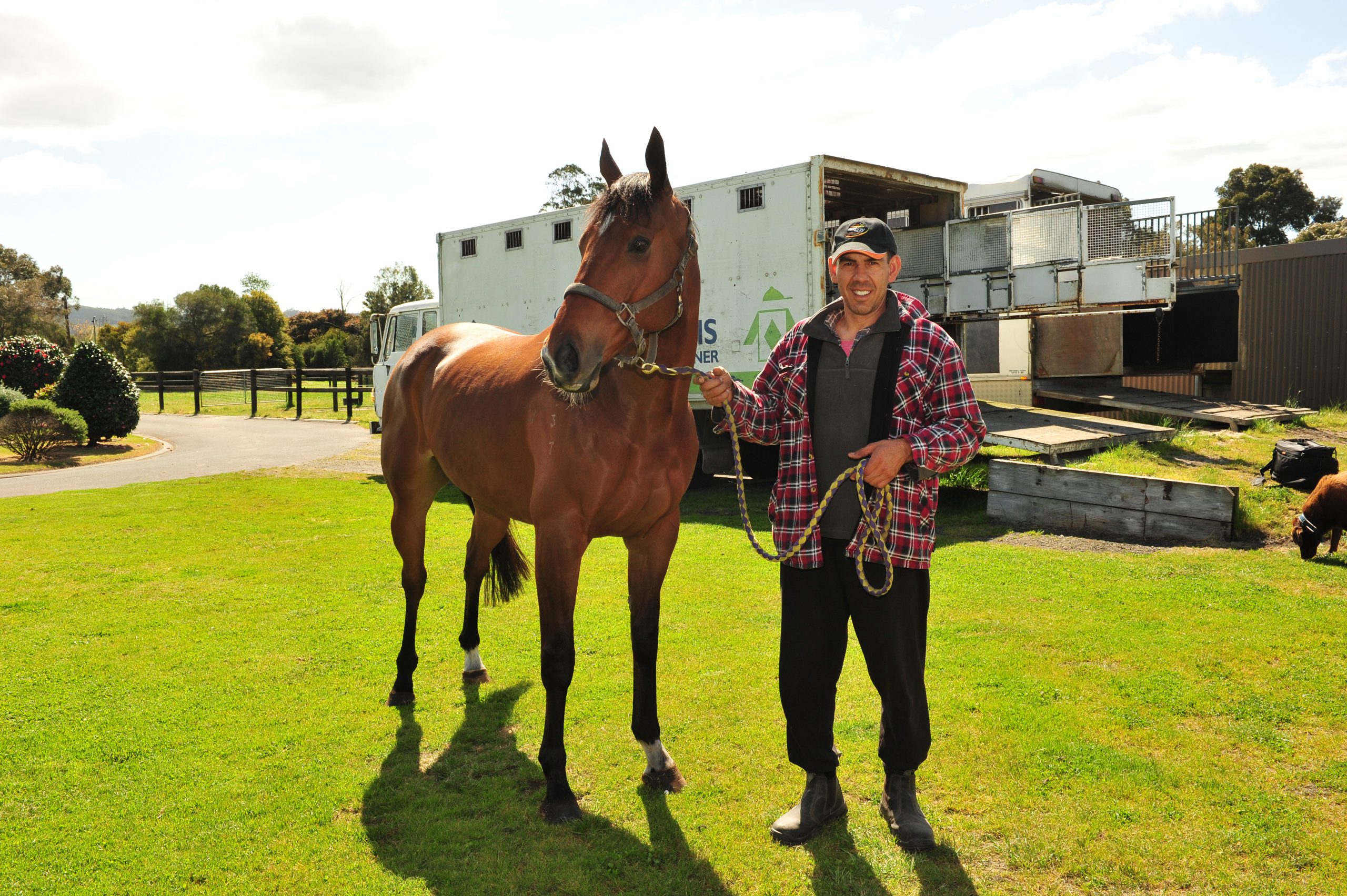 CHAMPION Peter Gelagotis-trained racehorse Mourinho appears set to retire after being withdrawn from Saturday's Group One Australian Cup at Flemington.
The eight year-old Bay Gelding re-aggravated an old tendon injury following a valiant third in the Peter Young Stakes at Caulfied late last month.
Speaking to The Express on Thursday Gelagotis said it was a tough call but admitted the horse, which netted he and brother Manny their first Group One win, had likely run his last race.
"With what's in front of us as we speak right now you err on the conservative side and say enough's enough, we had a great ride," Gelagotis said.
"He's been a good horse to us (it's time to) just let him see his days out in peace.
"It's nothing serious but you've just got to weigh the equation up and make decisions… some are for you and some are against, unfortunately."
Purchased for $36,000, Mourinho had 42 career starts for 11 wins and 10 placings worth $1,353,997 in prize money.
His victory at the 2015 Group One Underwood Stakes was a milestone moment for the Gelagotis boys and one they were hoping to emulate at the Australia Cup.
Gelagotis said withdrawing from the weight for age race was a huge disappointment.
"Small field barrier two, we were a live chance in a big race, that's the bitter pill for me and Manny; we love competing and the ownership gig, it's about challenging yourself and your horse and trying to set new goals and achieve them," he said.
"Flemington wasn't a complete happy hunting ground for us but we never had the circumstances to go win there; this time we felt we had the perfect scenario."
Gelagotis said with a likely 12 month turnaround on Mourinho's injury his age was a factor in the decision.
"If he was a four year-old it wouldn't be so dramatic but he's not now; he's an eight year-old… so it's not worth it," he said.
"Nothing's going to stop him seeing his days out a healthy horse, it's just pulled him up as far as racing goes."
The Moe trainer said horse racing was no different to any other sport in which you pour your heart and soul into chasing championships, and Mourinho helped him realise that ambition.
"You dream to have a horse than can compete at the highest level and that's one aspect of it and the other aspect is achieving results, you can have a good horse and not win," Gelagotis said.
"One window closes, another one opens, for everyone in life. Hopefully we get another good one in the not too distant future and keep going."
The middle distance stayer staged a number of exciting battles with Tasmanian galloper The Cleaner in recent times and edged him out in last year's Group Two Lawrence Stakes.
Gelagotis, who also trained Group level winner Hvasstan, said Mourinho had been the best horse he had ever trained "by a long shot".
Stable manager Manny Gelagotis' Twitter feed was flooded with tributes to Mourinho's career on Thursday afternoon.