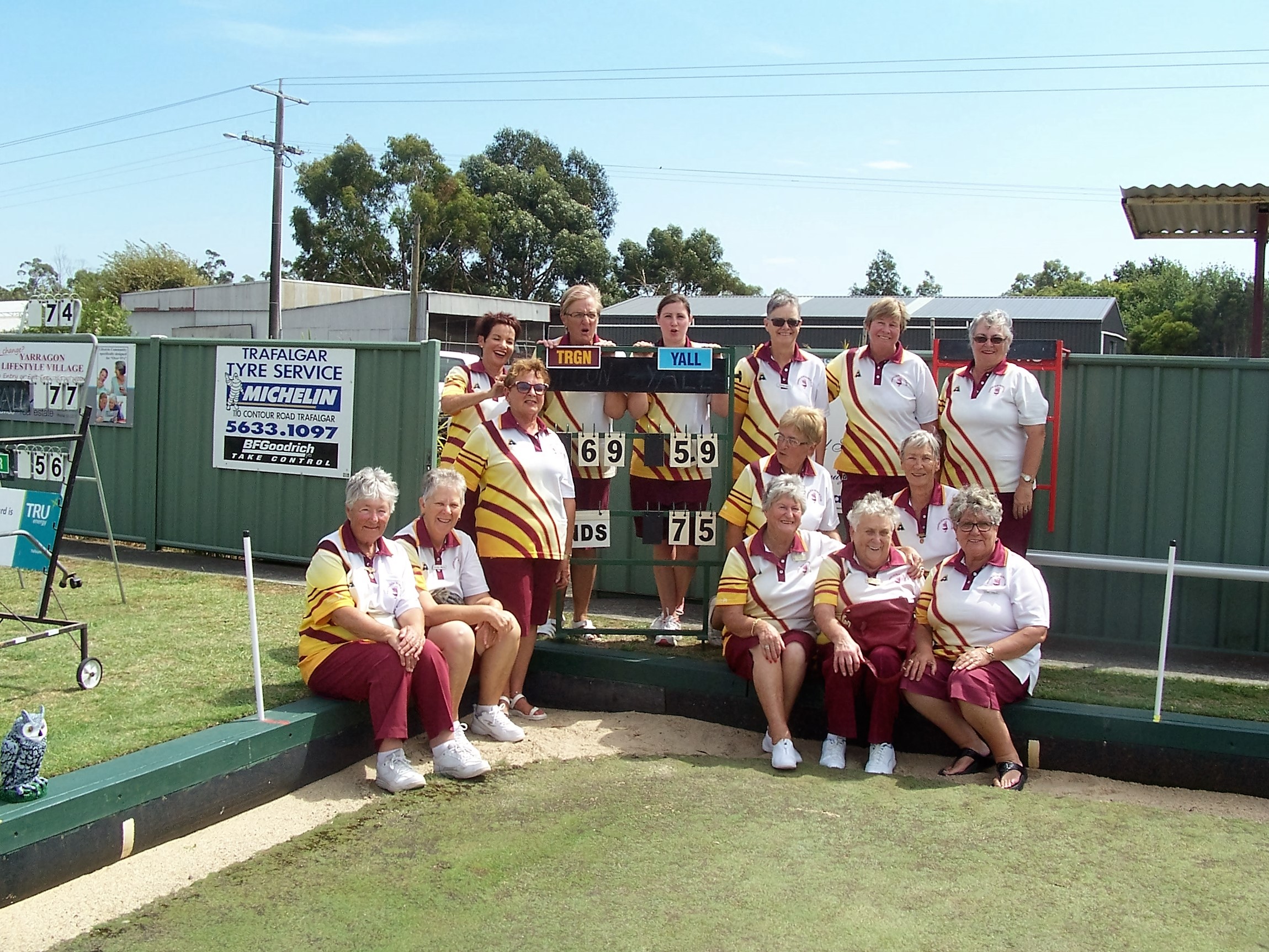 LAWN BOWLS | WGBD
TRARALGON has taken out the West Gippsland Bowls division one double after winning the midweek pennant grand final 69-59 over Yallourn last Tuesday at Trafalgar.
The result was a reversal of last fortnight's semi-final in which Yallourn led by 30 shots prior to the game's cancellation.
Traralgon skip Dettie Wylie, who had been suffering from back pain recently, was a major inclusion for the side and influential in the outcome.
Wylie's Traralgon team was on par with Yallourn's Fran Clark until the 16th end when it achieved a four-shot pickup to go 16-9 ahead.
Yallourn turned the tables on the 21st end by picking up four shots of its own and reduced the gap to 18-16 in Traralgon's favour.
In a tense battle Wylie led 20-19 at the 24th end, setting up a dramatic climax.
Lead Kirsty Van Den Hoff sealed the result by putting down two telling bowls which made it difficult for Yallourn to penetrate, engineering a 23-19 rink win.
Traralgon was out of the blocks early on rink 10 and commanded a handy lead until the 16th end when Yallourn picked up four shots to draw within one at 15-14.
The scene was set for another close finish with scores locked 18-apiece on the 21st end before Dianne Bau picked up seven shots across the 23rd and 24th ends to win 27-20 for Traralgon.
On rink 11 the evergreen Yallourn Lorraine Steel was up against a less experienced skip in Shirley Whitechurch who relished the challenge.
On the 12th end Whitechurch showed great touch when five shots down to penetrate the head and get shot.
Scores were even at 14 each after as many ends; in a low scoring affair the scores were again level at 19 each on the 24th end.
Steel was able to produce the goods on the last end and gain a shot resulting in a final score of 20-19, but it was not enough to reel in the overall deficit.