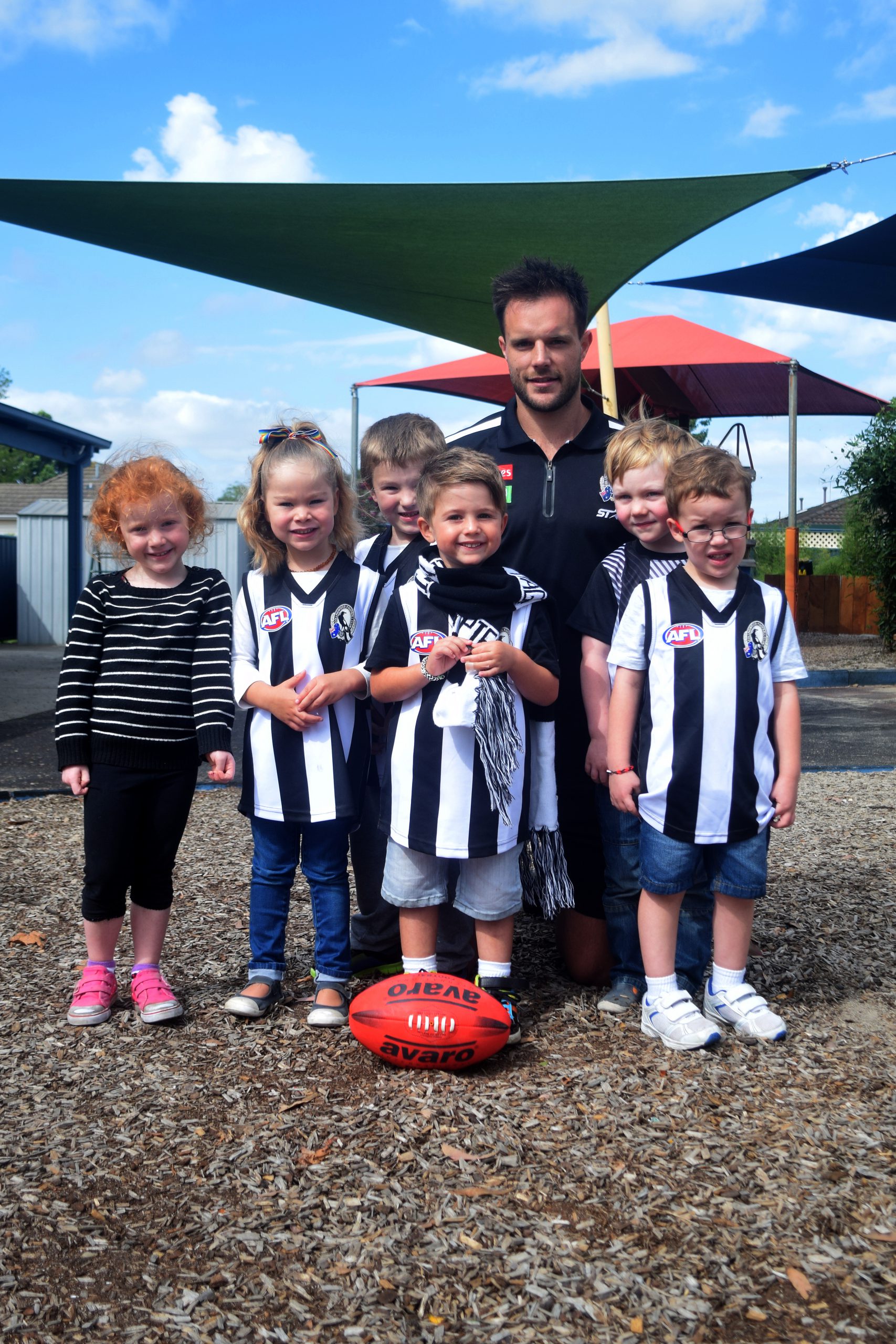 RELATED COVERAGE: Full power for NGFNL season
WHEN Collingwood's Brent Macaffer missed most of the 2015 season due to a knee injury it was not the first time he'd been spotted 'hopping around'.
The Gippslander spent several years playing junior football for the Heyfield Kangaroos before moving to Phillip Island in his youth, but was back in town for Collingwood's community visit last week.
Now in preparation for the Magpies' 2016 season, Macaffer said the visit was a trip down memory lane.
"I played a bit of footy for Heyfield, I started there in the under 12s and played all the way up until I was top age under 14 so I spent four or five years here and have some really fond memories," Macaffer said.
As a special guest at Wednesday's North Gippsland Football Netball League launch, Macaffer said it was a thrill to return to his former stomping ground and to see the league thriving.
"To see something like this happening down here is awesome; to know everything is going well (for the NGFNL) is a good feeling," he said.
Macaffer said his injury was under control and he was pleased to come through pre-season 'unscathed' after two NAB Challenge matches. He said the Magpies were on track to make finals this season.
"There's a lot of speculation from outside the footy club about how we'll go, there's no reason we shouldn't be able to play finals footy and hopefully win a couple of games of finals," he said.
About a dozen Collingwood players were part of the club's visit to Traralgon. The club made stops at several schools in the district.