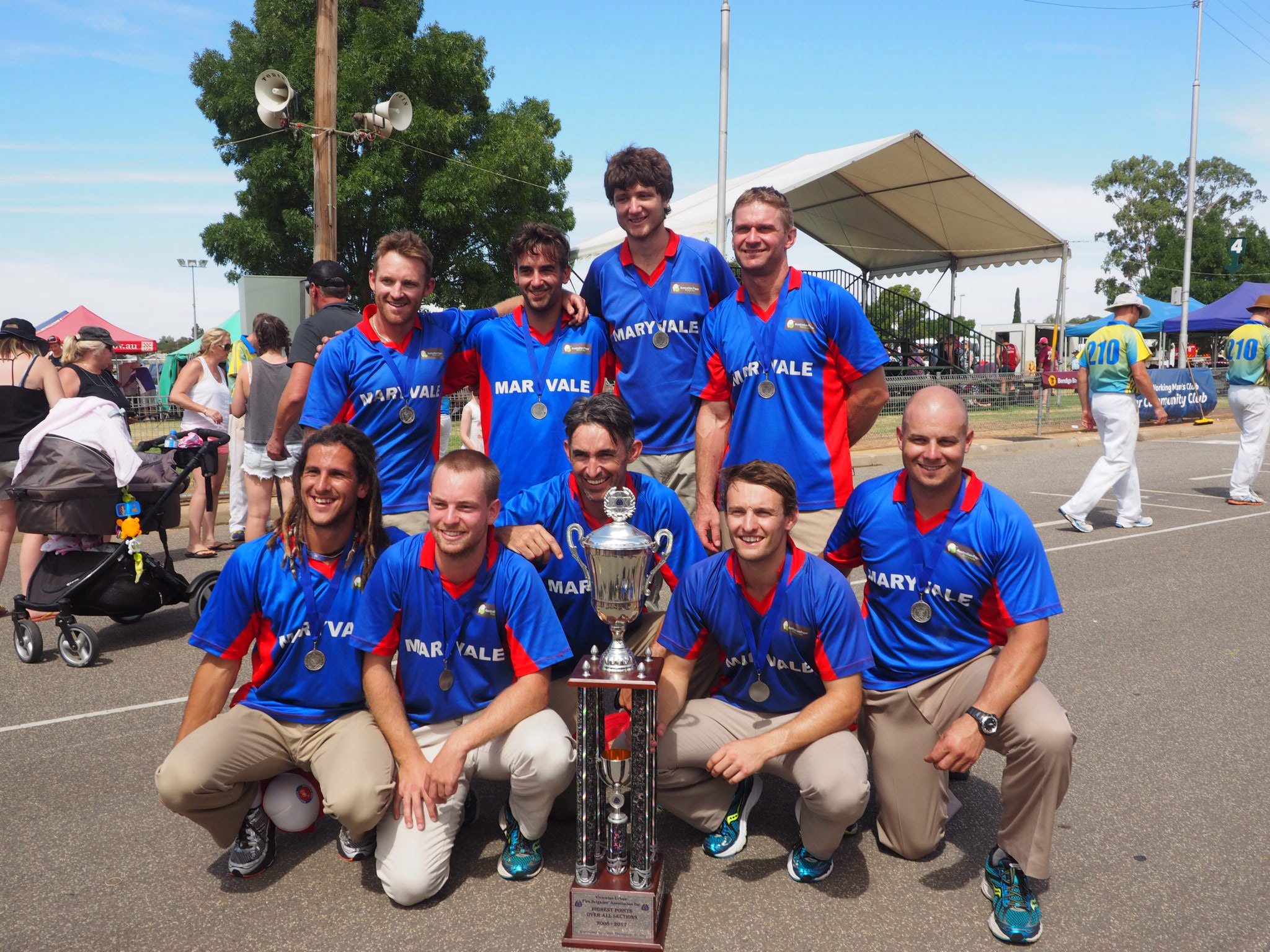 MARYVALE Fire Brigade became the most successful Victorian team of all-time when it claimed its 15th state championship title in Mildura over the Labour Day long weekend.
The grand aggregate triumph meant Maryvale surpassed 14-time winner Ballarat in the 133rd edition of the State Urban Championships, where it bested 61 teams, including three from Western Australia across three days of competition.
Fire brigade running combines firefighting skills with athletics in events varying from individual up to eight-man contests.
The side won six events, placed second in another two by 1/100th of a second and also scored a third place finish to win the grand and wet aggregate titles.
Coached by Shane Flowers, with Dom Keating and Dallas Flowers as assistants, the Maryvale side has trained two nights a week since October last year. The nine committed runners were all keen to halt Kangaroo Flat's run of success over the past three seasons.
The weekend started well for Maryvale with Matt Royal winning the hydrant race (11.33 seconds) and his teammate Flowers placing third (11.61).
The next event was the eight-man hose and ladder, which Maryvale won by more than a second.
Sunday morning also began well as Royal and Keating placed second by 1/100th of a second in the two-man marshall.
The team's intense training began to pay dividends with victory in the eight-man hose and reel with a fast 26.07s, followed by a record breaking Y coupling and ladder eight time of 29.28s, beating the previous record of 29.53 held by WA team Harvey since 2012.
Maryvale finished the day off strong with another win in the hose and reel sixes (26.84).
Maryvale went into day three knowing it was unable to be beaten overall, but continued where it left off by winning the pumper and ladder five's event.
The brigade was then beaten by Kangaroo Flat in the Blue Ribbon Champion Four event by 1/100th of a second.
Royal capped off a stellar season on the track by taking out the champion competitor award for the individual gaining the most amount of points over the weekend.
Kangaroo Flat placed second overall followed by Melton in third.
Maryvale's outstanding carnival led to five of its number representing Victoria in the traditional final event, the eight-man hose and reel state challenge against WA.
Shane Flowers, Dallas Flowers, Royal and Chris Johnson ran and Keating was named coach of the Victorian team, which managed to knock off WA for the first time since 2012.
This year the Victorian team wore pink shirts to raise awareness of breast cancer, with more than $3000 raised to go towards the Jane McGrath foundation.
Many local brigades including Moe, Morwell and Traralgon also made the trip to Mildura.