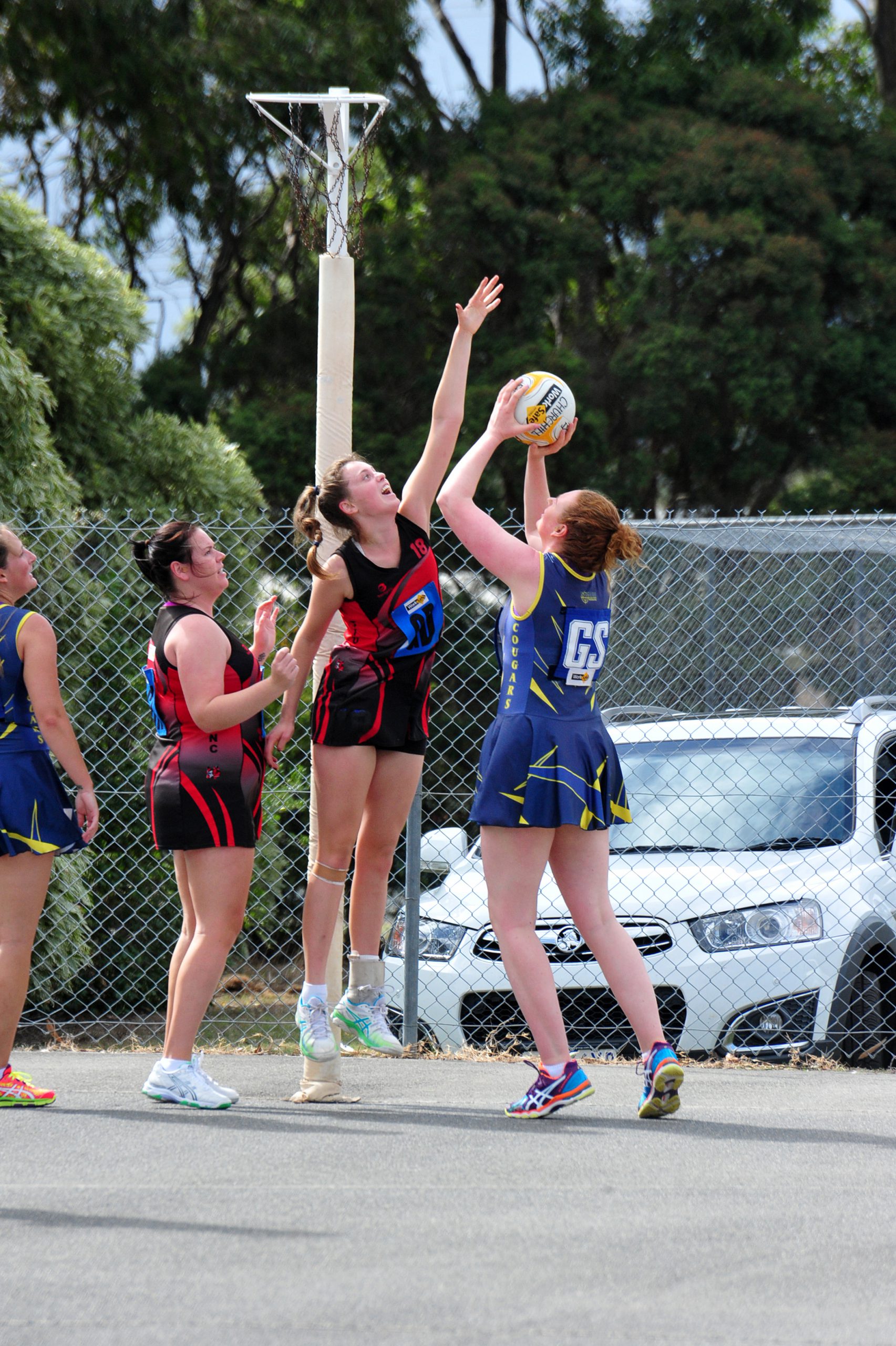 THE 2015 North Gippsland A grade netball grand final loss clearly did not sit well with Churchill.
The Cougars showed their claws on Saturday and took out some pent up frustration on a hapless Traralgon Tyers United.
Last year's runner-up decimated the Bombers 62-26 to cement its place at the top of the table after round one.

Rosedale and Sale City also recorded comfortable victories defeating Heyfield and Gormandale, respectively.

Out at Glengarry, the Magpies easily accounted for Cowwarr, winning by 46 goals to 28.
And last week in part one of the Easter split round, Woodside defeated Yarram in a close game, 37 goals to 32.
A grade
Woodside def Yarram 37-32
Rosedale def Heyfield 49-36
Glengarry def Cowwarr 46-28
Gormandale def by Sale City 28-54
Churchill def TTU 62-26
B grade
Woodside def Yarram 59-18
Rosedale def Heyfield 34-33
Glengarry def Cowwarr 56-22
Gormandale def by Sale City 30-54
Churchill def by TTU 36-66
C grade
Woodside def Yarram 32-15
Rosedale def Heyfield 26-18
Glengarry def by Cowwarr 22-30
Gormandale def by Sale City 14-64
Churchill def by TTU 15-40
D grade
Woodside def by Yarram 15-26
Rosedale def by Heyfield 35-36
Glengarry def Cowwarr 37-17
Gormandale def by Sale City 20-56
Churchill def TTU 40-31
17 and under
Woodside def Yarram 51-15
Rosedale def by Heyfield 26-31
Glengarry def Cowwarr 35-15
Gormandale def by Sale City 10-65
Churchill def by TTU 22-42
15 and under
Woodside def by Yarram 12-37
Rosedale def by Heyfield 9-48
Glengarry def Cowwarr 34-20
Gormandale def by Sale City 2-78
Churchill def by TTU 17-38