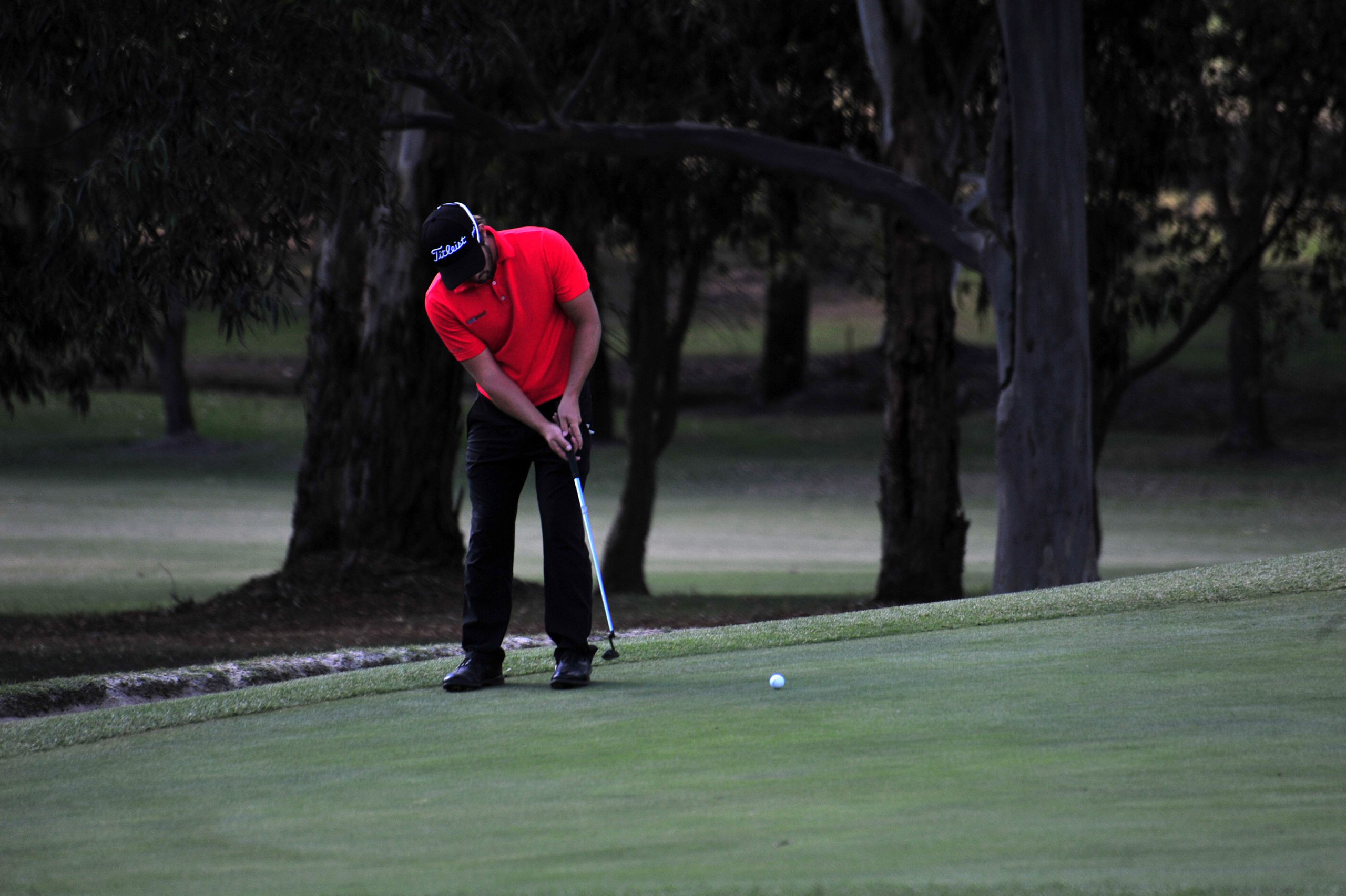 ANDREW Martin shot a course record 63 and went on to win the Traralgon Pro-Am on Thursday and Friday at Traralgon Golf Club.

Sale golfer Geoff Drakeford was the runner-up after setting the early pace.
Drakeford (66, 67) was co-leader after the first round but a bogey at the 18th hole left the local one shot adrift.
It was a near perfect round for 31 year-old Victorian, Martin; three shots back after a first round 69, his second round consisted of nine birdies and nine pars.
Starting at the ninth hole with a birdie Martin played precision golf.
With the course in pristine condition he hit long down every fairway, often playing one of his three wedges to within metres of the hole.
Such was the accuracy of his approaches, the birdies made were relatively short putts and came in blocks at 11, 12 and 13, then again at four, five, six and seven.
Meanwhile Drakeford, who started from the first hole, was also having a fine round.
The long hitter gave back birdies on one and five and a fine eagle at the sixth, with front nine bogeys on holes three and seven.
Again on the second nine Drakeford made a superb birdie on the long par three, 10th only to give it back at the next hole.
Coming to the 16th hole he was five under for the round.
At the 450 metre par five Drakeford drove an enormous ball to 145m.
He then hit the middle of the green before his eagle putt caught a good chunk of the hole before spinning out.
Now six under Drakeford monstered another enormous drive.
A neat pitch directly over the hole at 17 left a four metre down-hill putt, which was left over the hole.
Without knowing about Martin's record breaking round, Drakeford knew he must be in near pole position.
He hit another cracking drive on 18 to the first cut, front right of the green.
In the shadows of the clubhouse, a marginally bladed chip went scurrying across the green, bunker bound.
Drakeford could not get up and down, leaving himself one shot back.
In another remarkable twist, there were two hole in ones on the 10th and fifth holes.
Pro Ryan Lynch, having already pocketed $50 for the longest drive, also collected $5000 put up by a local business for his ace.
After finishing a modest 22nd the young professional was delighted with his consolation prize.
PGA coordinator Cameron Davies was full of praise for the event.
"The guys love coming to Traralgon," he said.
"The tournament is really well run and the course today was a testament to the club, especially the curator.
"I know the 120 amateurs who played enjoyed the condition of the course as much as we did."