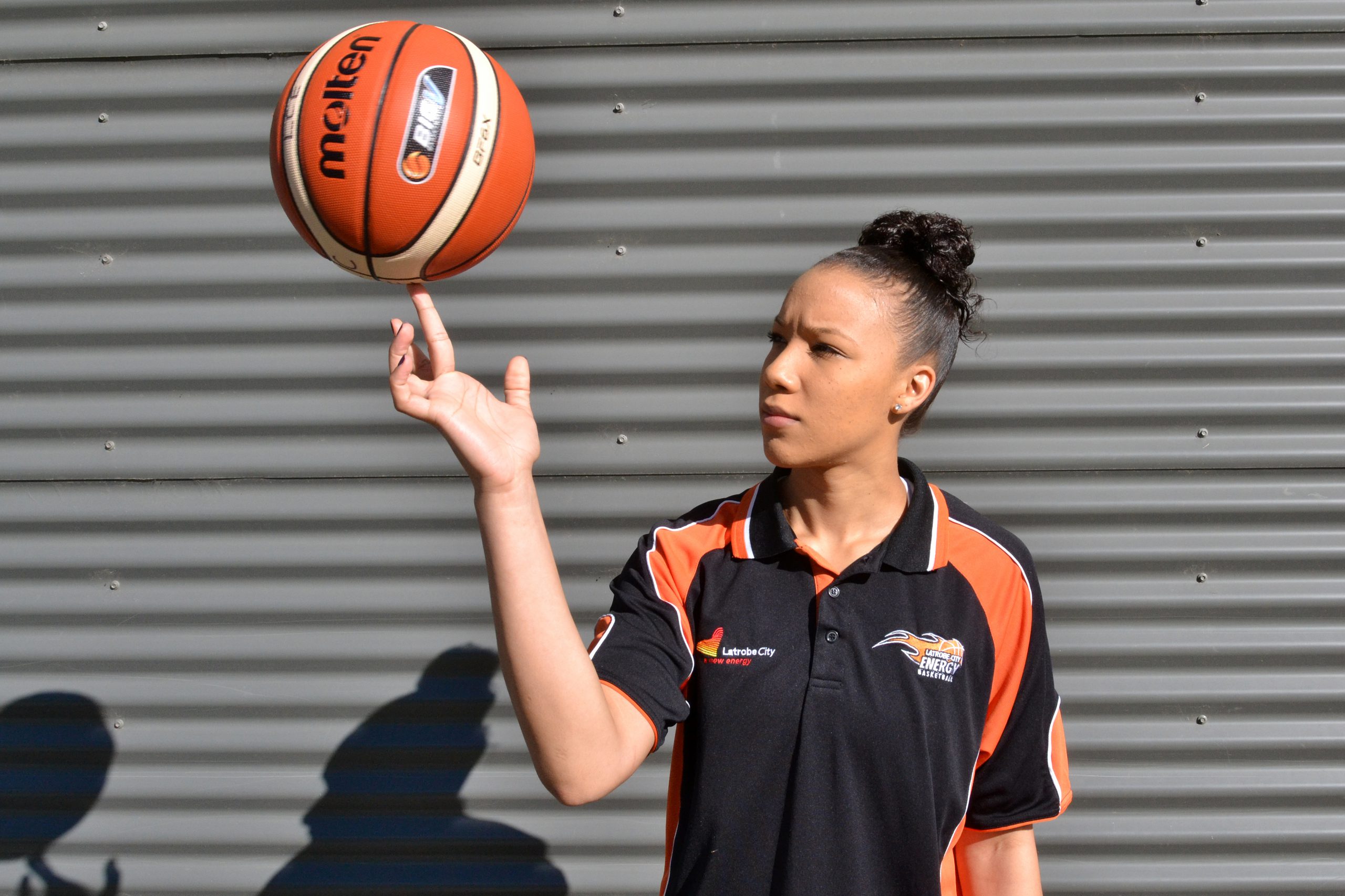 Who better than a Roswell, New Mexico native to bring some Space Jam to the Powerhouse?

In the wake of Jasmine Hunt's early departure due to injury, Latrobe City Energy has fast-tracked Shanice Steenholdt into the side as its replacement United States import.
The 23 year-old is already in camp for Energy but won't hit the courts until at least next round while awaiting clearance from Portuguese club Desportivo Torres Novas.
After a whirlwind recruitment process Steenholdt said she was champing at the bit.
"It kind of all happened so quickly. I found out (coach) Andrew (Harlow) and the team were interested in me and then literally a few days later I was on a plane to come here," she said.
"It's always been a place that I've wanted to come to and at least visit so when I got the opportunity to come here I couldn't just let it slide by.
"I'm just looking forward to getting on the court, winning some games and winning a championship – that's what we come here for."
The versatile athlete brings an impressive CV to the BigV; Steenholdt rewrote the NCAA Division-I history books at Houston Baptist University Huskies throughout her college career.
As a four-year starter and captain she was the all-time leader in scoring average (18.3), first in rebounding average (10.2), second in blocked shots (158), fourth in scoring (1686), fifth in field-goal percentage (51.2) and fifth in rebounding (931) – all DI records.
She also became the first DI player to break the 1000-point barrier and eclipsed a 13 year-old record as a freshman when she racked up 40 individual points in one game.
Coming off her first international playing tenure in Portugal, Steenholdt said she expected the Australian game to present new challenges.
"I think it's going to be pretty competitive; it's always different coming from America and playing overseas. I can speak from playing in Portugal it was different there as well," she said.
"It's definitely a pretty fast tempo I would say, I'm just excited to get out there and show I can still go and still play."
A natural leader, Steenholdt said she was not afraid of the expectation that came with being a marquee signing.
"All teams I've played on I've had that leadership role, I've been that one where I'm okay with putting everyone on my back and having that type of pressure," she said.
"I can already see there's some leaders on this time so it's exciting to be able to share that, so I hope to share that leadership role and continue to lead."
BigV division one women's coach Harlow said the premature departure of Hunt had been a roadblock but everything was back on track with Steenholdt on board.
"It's been a bit of a speedbump in the way but sometimes things happen for good reasons. I'm really happy with Shanice and her attitude, the way she's presented herself, and the way she's shown those leadership qualities already," Harlow said.
"Out of a little bit of darkness there's always light at the end of the tunnel and I think this is one of those opportunities."
The new recruit appears set to fill a range of roles depending on the opposition.
"She can play anywhere two through five, it's just going to depend who we play on the day and matchups," Harlow said.
"She's taller than the other girls and she's very athletic so she'll be hitting the rebounds fairly hard, she won't be too far from the basket when needed.
"But then when we need a big shot on a mismatch or an outside lets get her the ball and see where she goes."
Energy expects to have Steenholdt cleared to play by next round.