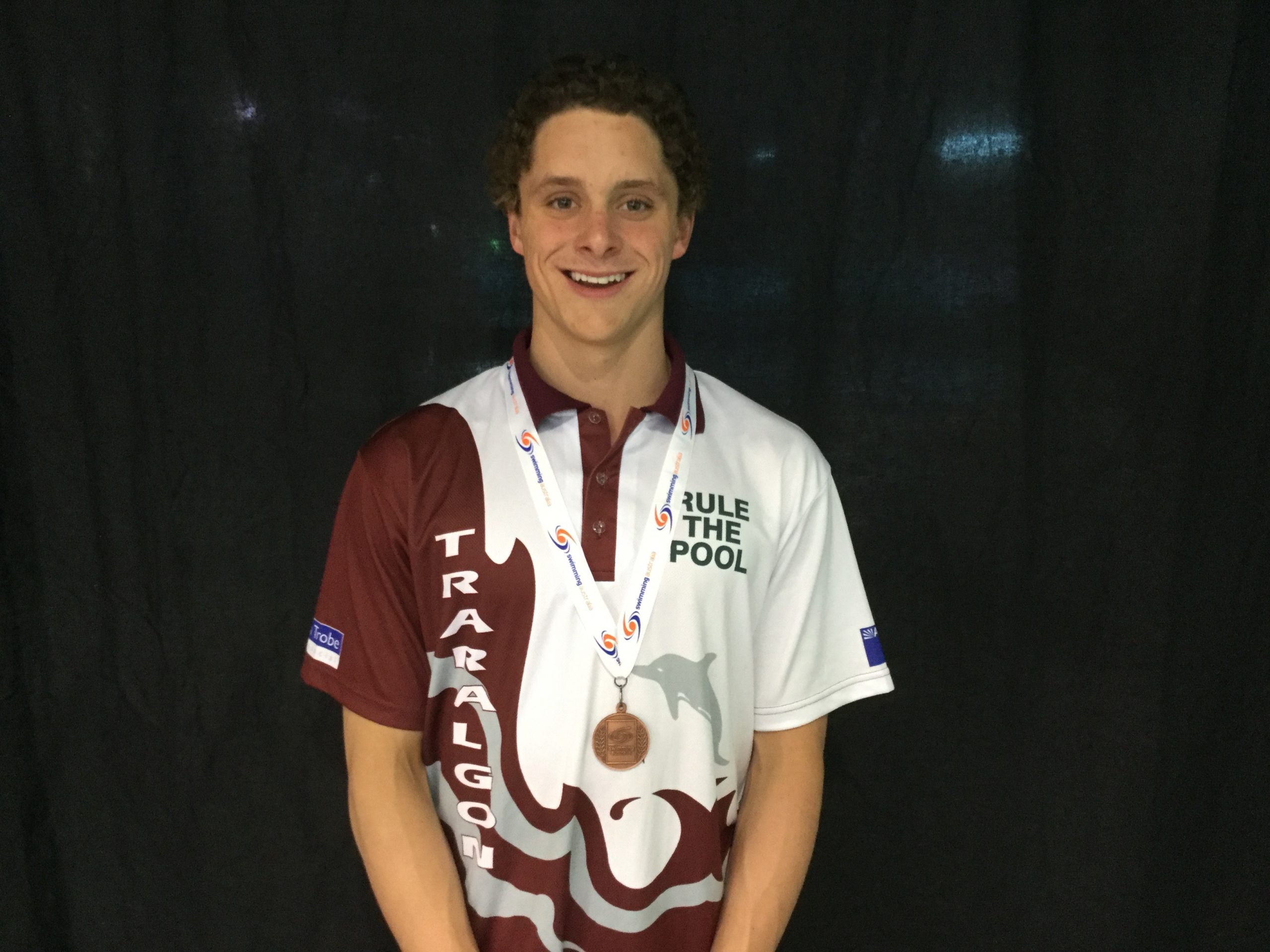 EIGHTEEN Traralgon swimmers have returned from the Australian Age Group Championships in Adelaide with a total of five gold and four bronze medals from the eight day meet.

Multi-class swimmer Emily Beecroft (16) won four gold, dominating the 15-16 years 50 and 100 metre butterfly events.
Her time in the 50m fly (31.97 seconds) was only 0.03 seconds outside the world record for her class.
Ruby Storm (12), also a multi-class swimmer, won one gold and three bronze with her win in the 50 metre butterfly (34.36) and times in the 50m freestyle (31.40) and 50m breast (40.88) all Australian records.
The final medal winner was 15 year-old Alex Tsebelis in the 100 metre backstroke.
In a tight race Alex finished third in 1.00.09 as one of three Gippslanders in the same event.
Fellow Traralgon swimmer Locke DeGaris finished fifth only 0.30 behind Alex with South Gippsland Bass swimmer Nathan Foote a further 0.2 behind in eighth.
Three of Gippsland records were broken with Mikaela Cornelissen (17) besting the 17 years and over 50m free with a time of 26.40 to finish fourth in the final.
Caiden Gill also broke the record in the same event for the boys – 23.36 in the heat and again in the final with 23.19 to finish fifth.
Mikaela also made the final in the 100m butterfly and came fourth as did Caiden in the 100m freestyle event.
Alex backed up with a final in the 200m individual medley where he finished 10th.
In relays the girls' 18 years and under 4x100m medley team of Melina DeCort, Alice Butler, Mikaela and Fabienne Schoutens finished sixth in Australia.
Boys' squad Locke, James Gallagher, Alex and Caiden clocked points for the club with a 10th.
Traralgon finished in 44th on the Australian points score table and was the highest ranked Victorian Country Club, good for fourth overall in Victoria.
Six swimmers are currently competing at the Olympic trials – Caiden, Mikaela, Alice, Melina, Emily and Ruby.