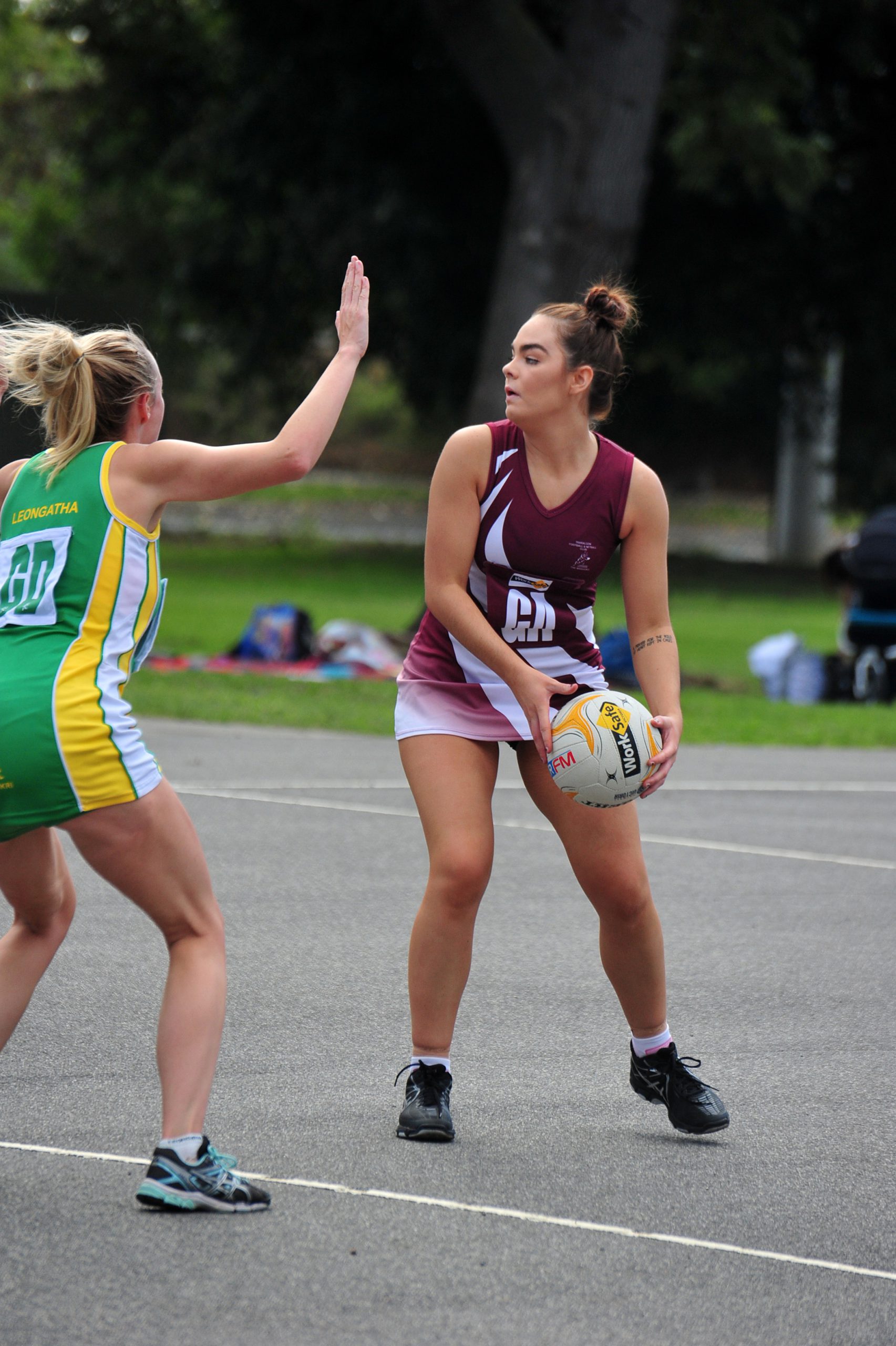 REIGNING premier Traralgon showed no signs of rust in its Gippsland League A grade netball opener against Leongatha.

The Maroons made short work of the Parrots 59-37 at the Traralgon Recreation Reserve to start the title defence in style.
Mid court players Stacey O'Brien (centre), Alyce Stockdale (WA) and premiership coach Kate French (WD) controlled the tempo and strangled Leongatha's supply.
Morwell, Moe and Drouin all kicked off their seasons with resounding wins over Wonthaggi, Warragul and Bairnsdale respectively.
A grade
Traralgon 59 def Leongatha 37
Wonthaggi Power 32 def by Morwell 58
Warragul 24 def by Moe 60
Bairnsdale FNC 18 def by Drouin 48
Sale 38 def Maffra 32
B grade
Traralgon 43 def Leongatha 39
Wonthaggi Power 58 def Morwell 52
Warragul 36 def by Moe 57
Bairnsdale FNC 47 def by Drouin 59
Sale 44 def by Maffra 56
C grade
Traralgon 38 def Leongatha 27
Wonthaggi Power 30 def Morwell 24
Warragul 18 def by Moe 42
Bairnsdale FNC 22 def by Drouin 34
Sale 34 def Maffra 31
Under 17
Traralgon 43 def Leongatha 17
Wonthaggi Power 41 def Morwell 23
Warragul 23 def by Moe 41
Bairnsdale FNC 23 def by Drouin 29
Sale 48 def Maffra 18
Under 15
Traralgon 41 def Leongatha 28
Wonthaggi Power 42 def Morwell 24
Warragul 17 def by Moe 42
Bairnsdale FNC 55 def Drouin 22
Sale 39 def Maffra 38
Under 13
Traralgon 20 def Leongatha 0
Wonthaggi Power 45 def Morwell 20
Warragul 23 def by Moe 29
Bairnsdale FNC 15 def by Drouin 23
Sale 42 def Maffra 14