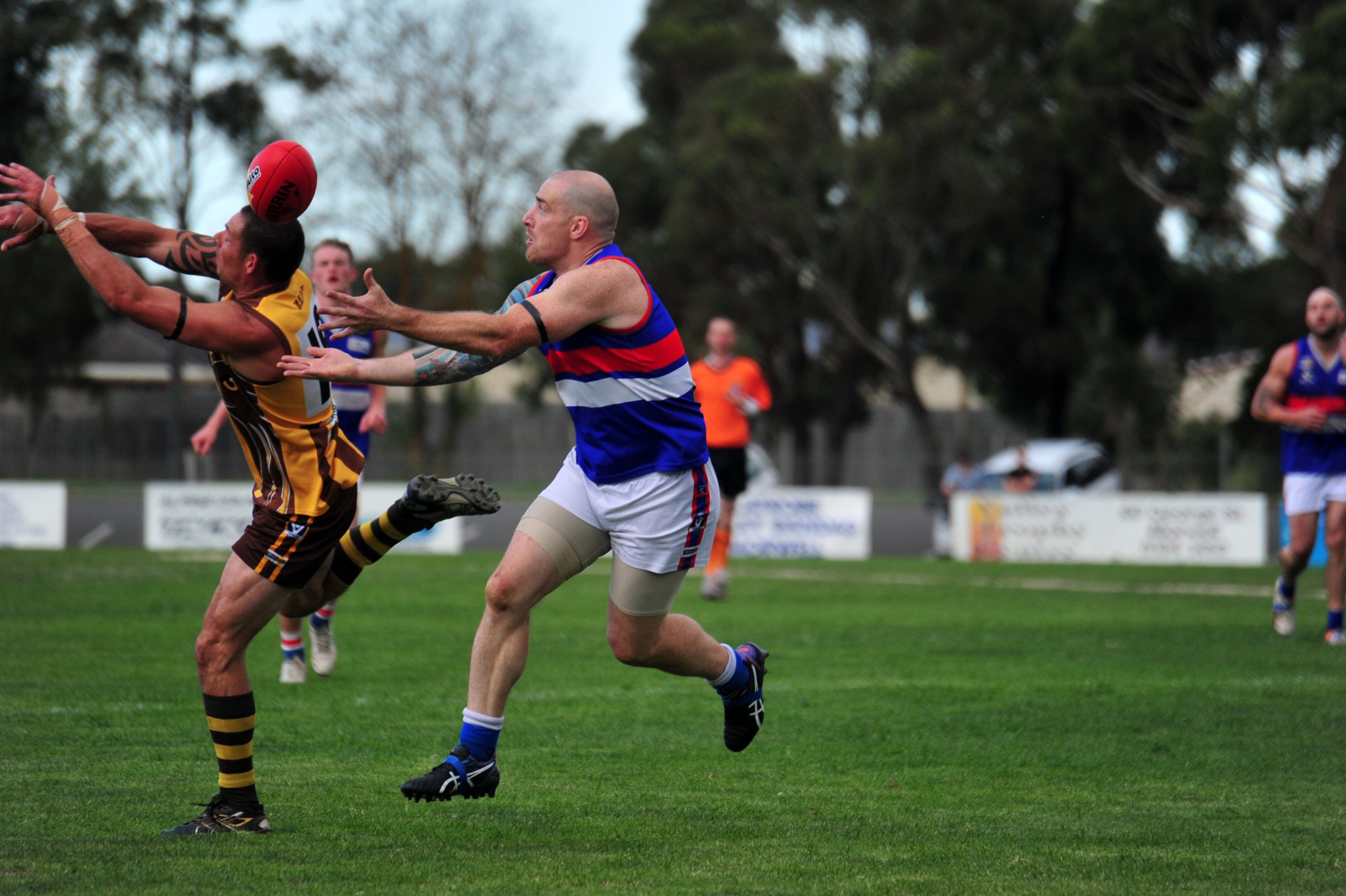 Played: 124 (Yinnar 65, Newborough 58), 1 drawn
Last Time: Yinnar 12.18 (90) Newborough 11.8 (74)
YINNAR will get to unfurl its senior and reserve premiership flags preceding an important match against Newborough.
Both teams had big wins in the opening round but this time the competition will be a lot keener.
Newborough has plundered EFL club Nar Nar Goon, picking up at least six players including last year's coach Tom Hallinan, who was a former Bulldog.
Yinnar have had to replace tall timber Jesse Bowe, Mark Stolk, Aiden Quigley and superstar James Dowling but have good players waiting to fill in the gaps, with coach Julian Blackford in the wings after receiving injuries in a practice match.
Evergreen Jaime Aitken was in good form against Trafalgar and he'll be a hard man to cover.
Played: 78 (Mirboo North 48, Yarragon 29), 1 drawn.
Last Time: Mirboo North 17.11 (113) Yarragon 8.13 (61)
VAGABOND Yarragon's home game is at Trafalgar this week when it hosts Mirboo North in a face-off between two first round winners.
Yarragon picked up good recruits from Ellinbank and there was at least seven new players in teal last week which augers well for the Panthers.
Mirboo North showed it means business with an important win over 2015 minor premier Yallourn-Yallourn North last week.
A last quarter fade out could have been embarrassing for the Tigers but they hung on to get the points.
Mirboo North has history over Yarragon, having won the last nine encounters.
Played: 145 (Hill End 87, Boolarra 56) 2 drawn
Last Time: Boolarra 11.8 (74) Hill End 10.9 (69)
FIRST round losers Hill End and Boolarra have a chance to redeem themselves and crack a win.
Hill End was competitive against Yarragon last week but failed around the goals when the Panthers' defence stood up.
The lack of a genuine full-forward is a worry for coach Paul Smit.
They get the ball up forward but costly turn-overs result in a wasted effort.
Boolarra threw away its chance of a first up win, going down to Thorpdale by three points in a game the Demons should never have lost.
Coach Shane Paynter would have been dirty on his team and will expect them to do better this time round.
Played: 87 (Trafalgar 56, YYN 31)
Last Time: YYN 14.8 (92) Trafalgar 6.12 (48)
YALLOURN-Yallourn North will unveil its new electronic scoreboard, named for Alec McGregor, before its game against Trafalgar with plans to give it a workout.
The Bombers were disappointed at losing their first round match but can get on with the season without the pressure of going through undefeated.
Although down and nearly out they fought back against Mirboo North to get within a point at the latter part of the last term, but an untimely goal by Mirboo North gave the Tigers a seven point buffer.
Trafalgar youngsters carried one quarter against Yinnar but then faded as the experienced Magpies took over.
It's going to be a learning curve for the new look Trafalgar, which lost up to 15 senior players from last year, and it will be real test as Bloods coach Dale Burridge pits his talents up against the team he formerly coached.
The Bombers will go in as red hot favourites to win but Trafalgar will be competitive.
Played: 90 (Morwell East 53, Thorpdale 37)
Last Time: Thorpdale 10.10 (70) Morwell East 6.4 (40)
ROUND one winner Thorpdale battles against Morwell East coming off a loss to Newborough.
It was a bonus win for the Blues after losing many good players.
Coach Nick Brown knows he has a big wall to climb but last Saturday's win was the first step.
Morwell East didn't lack fire and determination but did lack forward chances as a strong Newborough defence kept the Hawks quiet.
Coach Colin King knows it will be a challenge this season but he is confident the East can break through this weekend.