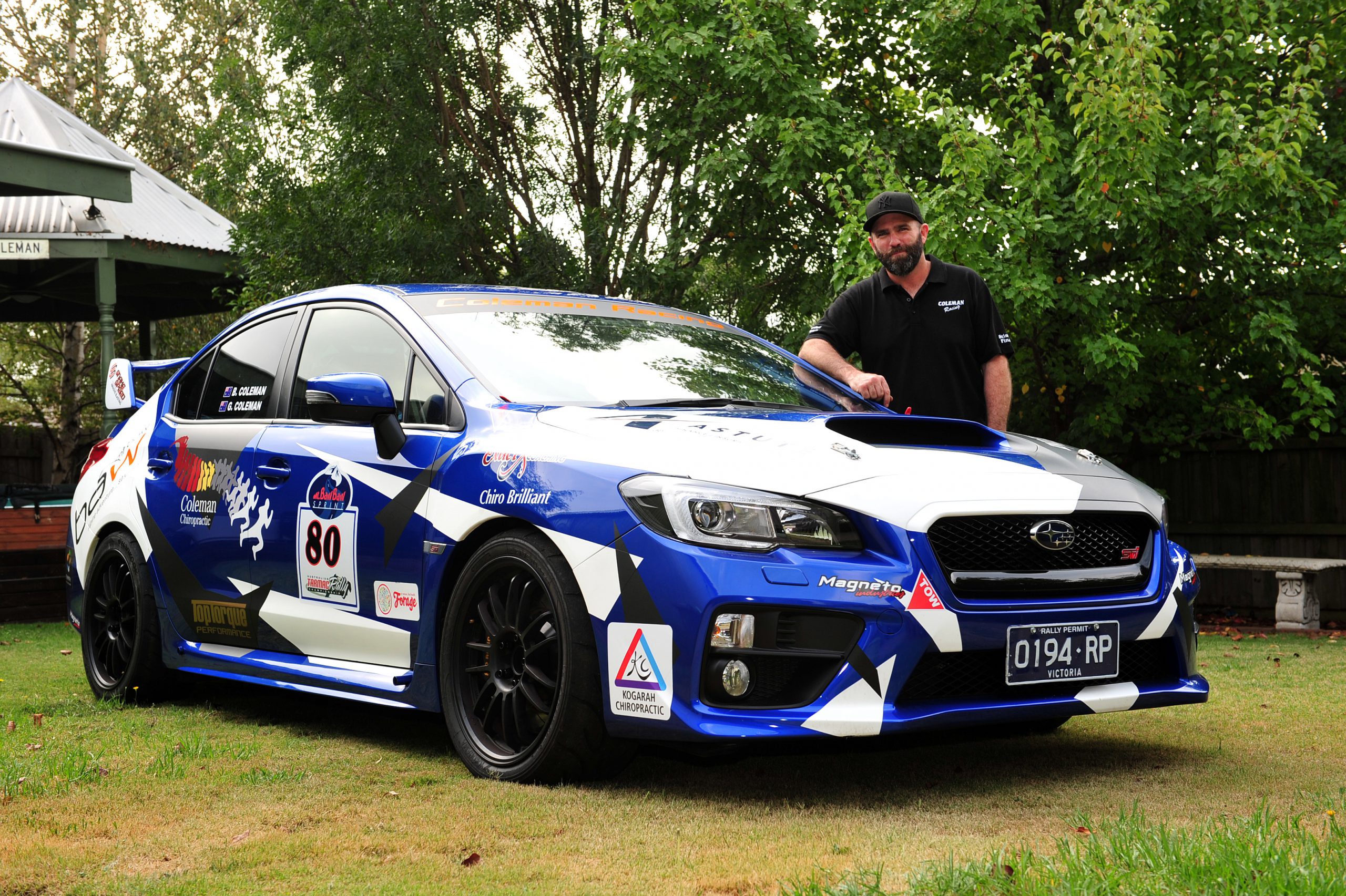 LAST year's spin at Targa Tasmania was a dream come true for Brent and Garry Coleman.

When the father-son driver-navigator duo ticked the lifelong ambition to race Australia's most gruelling tarmac rally off the bucket list they figured it was one, and done.
As it turns out a taste of Targa was not enough to satisfy their appetite.
The Colemans are now contesting this week's 2016 edition of Targa Tasmania behind the wheel of a new car, which has opened up a whole new world of competition.
Where they once raced in a deserted class, the Traralgon team has now joined a more populous field aboard a fresh MY15 Subaru WRX STI.
"You're racing against… higher horsepower and higher money cars and we were sort of racing against ourselves (in modern class) so we decided to build a new car and go into (GT4) showroom class," Brent said.
"It's more competitive, you can't do a lot to the vehicles, modification wise.
"They've developed this new class and that's what they're trying to market Targa Tasmania at… off-the-showroom-floor cars, basically."
The Colemans won a class plate in their first Targa Tasmania outing and regularly finished inside the top 10.
Now with vastly inferior horsepower the overall stakes will be a stiffer challenge, but Brent was looking forward to testing his mettle in a more stacked field.
"It's going to be a great class and competitive, there's potentially eight or nine people who can win it, I'm just looking forward to some good racing," he said.
"I don't care if I don't win, as long as I'm having some good racing that's what I care about. In the other class we were just racing ourselves most of the time.
"I'm a competitive bloke; I like that sort of stuff."
The car's first test was the recent Mt Baw Baw sprint where the Colemans finished a creditable sixth overall, which doubled as a case of redemption for Brent.
The 2014 edition of the race was the first tarmac rally he had contested but it did not go as planned; the car caught fire before the end of the opening stage.
"We had to redeem ourselves… we were pretty rapt we got through it unscathed," Brent said.
"It was really good, we had a bit of a slow start on the Saturday because it's a new car and we were running around setting up… Sunday we had a bit more of a crack and climbed up the leaderboard.
"We were quite surprised we did that well. There were a lot of fast guys there because it's so close to Tassie; it brings out the big dogs."
Brent said he was pumped for a repeat of his childhood dream race.
"It's wicked. I didn't think we'd go back this year… it's a bit of a financial strain so probably won't be doing it next year. I just love it, it's awesome over there – one of the best things I've ever done," he said.