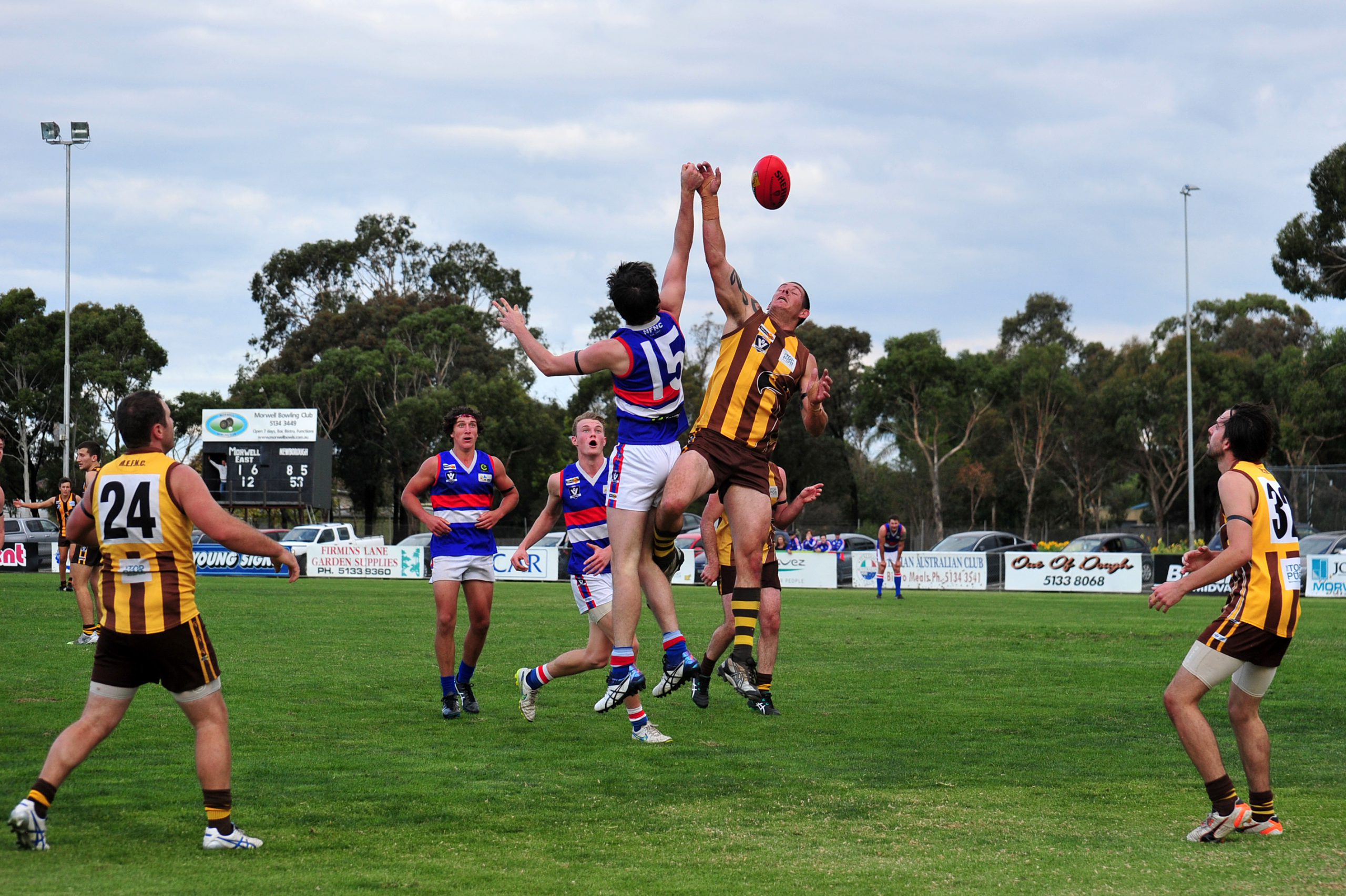 Played: 80 (Yarragon 51, Boolarra 28, Drawn 1)
Last Time: Yarragon 13.10 (88) d Boolarra 7.14 (56)
Yarragon has settled in well with its match arrangements so far while Downton Street Reserve is under renovation this year, and will give round four opponent Boolarra a real run at Trafalgar.
Mid Gippsland teams occupying five to 10 on the ladder will battle it out to get that vital fifth position in September and these two sides are desperate to stay in contention.
With one win each so far both are striving for something extra in this game.
Yarragon put in a good performance last week against Yinnar and was not disgraced while Boolarra needs to search deep for that spark to get going again.
A poor effort against Morwell East last week was a let-down but the Demons are capable of playing better football and will be out to prove it against the Panthers.
Played: 110 (Newborough 57, YYN 53)
Last Time: YYN 11-5 (71) d Newborough 7-8 (50)
KEEN rivals Newborough and Yallourn-Yallourn North will battle it out for an inter-club cup, awarded for overall results in both football and netball across the grades.
Like last season YYN started off with a loss, but have won their next two without fuss; now the Bombers face an opposition with an even odds or better chance of beating them.
Newborough is a tough outfit and like YYN is in fine form.
The abundance of forwards at Bomberland is a big asset and with recruit Dean MacDonald stepping into the frame the pressure is on opposition defences.
If the Dogs shut down the forwards they will have a big show of a victory.
It could be a close call with the Bombers taking the points.
Played: 91 (Morwell East 55, Hill End 36)
Last Time: Morwell East 18.13 (121) d Hill End 6.9 (45)
Morwell East goes in as favourite against Hill End and is playing with confidence after two wins from the opening three rounds.
Early inaccuracy against Boolarra last week could have spelt trouble for the Hawks but they recovered and finished off strongly.
Hill End has no points from three matches but has shown it can be competitive in one or two quarters per game, but needs to put four big quarters together to have a fighting chance.
Morwell East looks the goods to win but could come up against stiff opposition.
Played: 101 (Trafalgar 82, Mirboo North 18, Drawn 1)
Last Time: Trafalgar 7.12 (54) d Mirboo North 6.7 (43)
TRAFALGAR was victorious last time it met Mirboo North but this time around the Tigers appear too strong.
The loss of many good players from Trafalgar has put pressure on the younger brigade to step up and be counted; they showed plenty of determination last weekend in the Anzac Day match but it's going to be a hard task this week against Mirboo North coming off a loss to Newborough.
Mirboo North looks to be one of the top four teams while Trafalgar is rebuilding.
The Tigers have picked up talented players and they are starting to gel under Clancy Bennett.
Matt Robertson is a top forward for the Bloods and if they can get the ball to him he could be a real chance of upsetting the apple cart.
Played: 168 (Yinnar 98, Thorpdale 68, Drawn 2)
Last Time: Thorpdale 8.14 (62) d Yinnar 5.6 (36)
THORPDALE was one of the few teams to beat eventual premier Yinnar last season but this time around the result could be vastly different.
Yinnar has won its three matches to date while the Blues have relied on last quarter finishes to win their two games.
Both are under new coaches and while there are many faces missing from last year, there is a new crop who have never matched up.
Yinnar goes in as favourite with history and form on the board but Thorpdale could provide a lively opponent again.