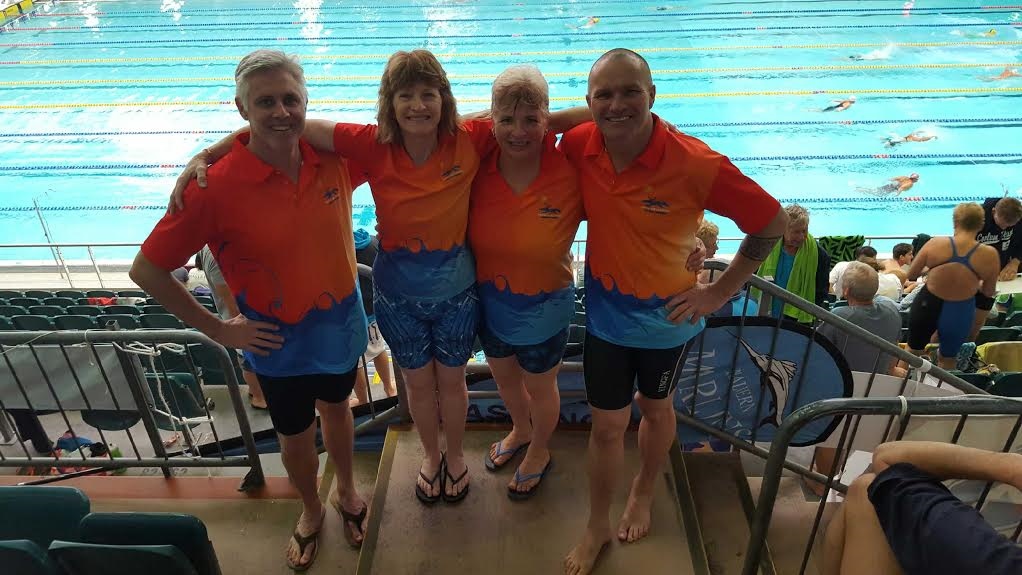 FOUR members of the local Masters Swimming Club, Gippsland Flippers, were in fine company when they competed at the 41st Masters Swimming Australia National Championships held at Melbourne Sports and Aquatic Centre recently.
Amongst some 720 swimmers were ex-Olympians Shane Gould and Linley Frame, along with competitors from all states in Australia and internationals from the USA, Mexico, Indonesia, New Zealand and Papua New Guinea – with a total of 102 clubs represented.
Run over four days, Flippers members Dorette Diender, Justin Prestidge, Peter Wilson and Sue Graham competed in 50 metre freestyle, butterfly and backstroke events, along with 100m freestyle and 200m backstroke.
They cranked out some new personal best times and ranked in the top 10 for their age group in most swims.
Flippers spokeswoman Graham said the event had a touch of the Olympic magic about it.
"The event began with a welcome meet and greet in South Melbourne, followed by the competition which was interrupted for an official opening ceremony which included dancing troupes from a local dance studio, so it was like we were at Rio," Graham said.
"There was a definite air of fitness, fun and friendship, with so many people at the venue at any one time – it was great to be a part of it.
"Amazingly, the eldest competitor was a lady from Queensland who is 90, so it just goes to show you're never too old to get into the water and have a go."
Gippsland Flippers stage a coached training session at Latrobe Leisure Churchill every Wednesday from 7.30pm.
All are welcome to go along and have a try.
For more information about the club phone Sue Graham on
0415 751 145 or email
gippslandflippers@gmail.com