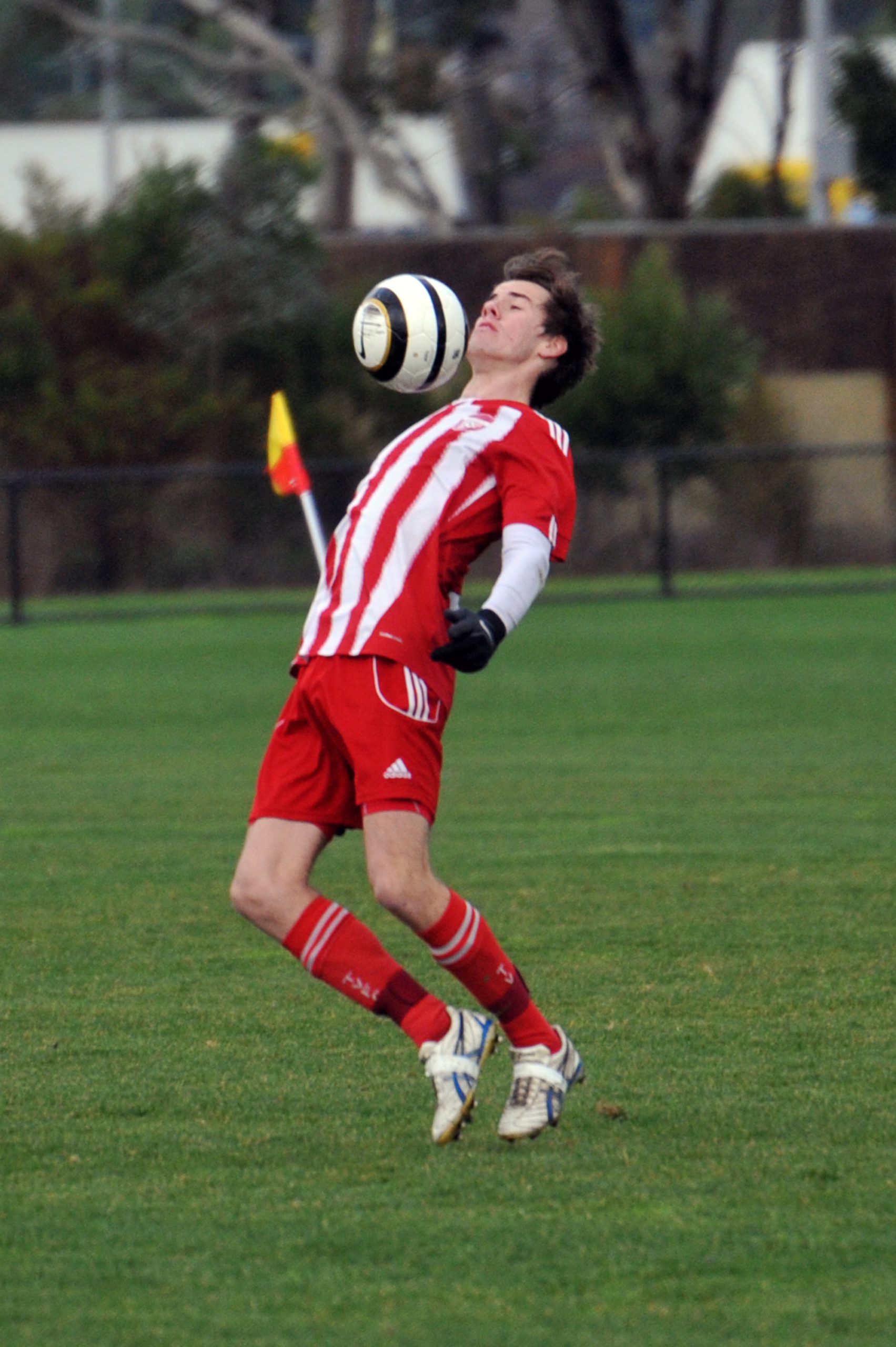 TRARALGAR'S breakthrough Latrobe Valley Soccer League victory was worth more than just three competition points.

The Victory fended off East Gippsland United at home and may have discovered some dormant self-belief in the process.
After being competitive without getting results in the opening five rounds, coach Eamon O'Hare said Trafalgar could use Sunday's 2-0 win as a launching pad.
"That sort of victory is going to whet the appetite; it does sort of tell them that we can compete and we're going to have a reasonably good season compared to seasons in the past," O'Hare said.
"It was pretty satisfying considering we've got a core of three or four teams that will be down the bottom of the league and we want to try and ensure we finish at the highest position there.
"It actually sets the groundwork to start being serious challengers to the middle order teams."
Matt Beasley opened the scoring after 20 minutes with a neat finish from some enterprising build up play.
His brother Aaron Beasley doubled the advantage midway through the second half with an equally measured strike.
After a haphazard pre-season, in which O'Hare adopted the senior coaching job less than a month out from round one, things are beginning to fall into place for the Victory.
"The pre-season hasn't been ideal, fitness wise and getting structure and discipline in the team, but that's starting to formulate now," he said.
"We are structured and disciplined in the way we play, we just have to get a few more experienced players in the team that are going to help the younger lads along."
Victory has not been disgraced in the opening five rounds, losing by no more than three goals except a 6-1 blowout against Fortuna, and its first win comes at an opportune moment.
"We've kept the scores down in recent games to respectable scores, but that's the mentality we have to get out of – just being beaten by a couple of goals – and I think this will set the stage for us to be more competitive and start having a winning mentality rather than a defeatist one," O'Hare said.
Monash v Falcons 2000
Falcons were pushed to the limit before they emerged with a 4-1 win at home to Monash.
It appeared business as usual as Falcons took an early lead when a dangerous Tommy d'Alia free kick was bundled home by a Monash defender.
The lead was soon doubled; Daniel Edey found space 20 yards from goal to fire home off the post.
With conditions deteriorating Monash pulled a goal back when Ethan Lawrence found Ty Christy's head with a well weighted cross for the marksman to goal for the eighth consecutive game.
The visitors came out with renewed optimism in the second half as Falcons began to struggle in the muddy conditions.
Adam Brooker in the Falcons goal was called on to keep his side in the lead on many occasions.
With 10 minutes remaining the Wolves were given the opportunity to equalise from the penalty spot after Mark Kasprowicz was cut down.
Shawn Lawrence stepped up to the spot, but Brooker produced a fine save to his right.
With the visitors pushing forward for the equaliser Falcons were able to pounce, adding two further goals to Jesse Kennedy and coach Nick D'Alessandro in the closing minutes.
In other matches Pegasus produced a fighting 2-2 draw with Sale United, a scoreline shared by Traralgon Olympians and Traralgon City who also drew in the derby on Thursday night.
Fortuna edged out Churchill 2-0, Moe United knocked off Tyers 3-0 and league leader Newborough Yallourn United had the bye.
RESULTS
LVSL round six
Seniors: Churchill United (0) vs. Fortuna '60 (2); Tyers Lightning (0) vs. Moe United (3); Traralgon Olympians (2) vs. Traralgon City (2); Sale United (2) vs. Morwell Pegasus (2); Trafalgar Victory (2) vs. EGUFC (0); Falcons 2000 (4) vs. Monash Wolves (1). NYUSC – BYE
Reserves: Churchill United (3) vs. Fortuna '60 (1); Tyers Lightning (1) vs. Moe United (4); Traralgon Olympians (2) vs. Traralgon City (1); Sale United (14) vs. Morwell Pegasus (0); Falcons 2000 (6) vs. Monash Wolves (4); NYUSC and Trafalgar Victory – BYE.
Women: Churchill United (0) vs. Fortuna '60 (13); Tyers Lightning (2) vs. Moe United (0); Traralgon Olympians vs. Traralgon City (match postponed); Sale United (1) vs. Morwell Pegasus (7); Trafalgar Victory (0) vs. EGUFC (1); Falcons 2000 (1) vs. Monash Wolves (13). NYUSC – BYE
2nd Division: Churchill United (5) vs. Moe United (4); Traralgon Olympians (5) vs. Traralgon City (4); Monash Wolves and Sale United – BYE