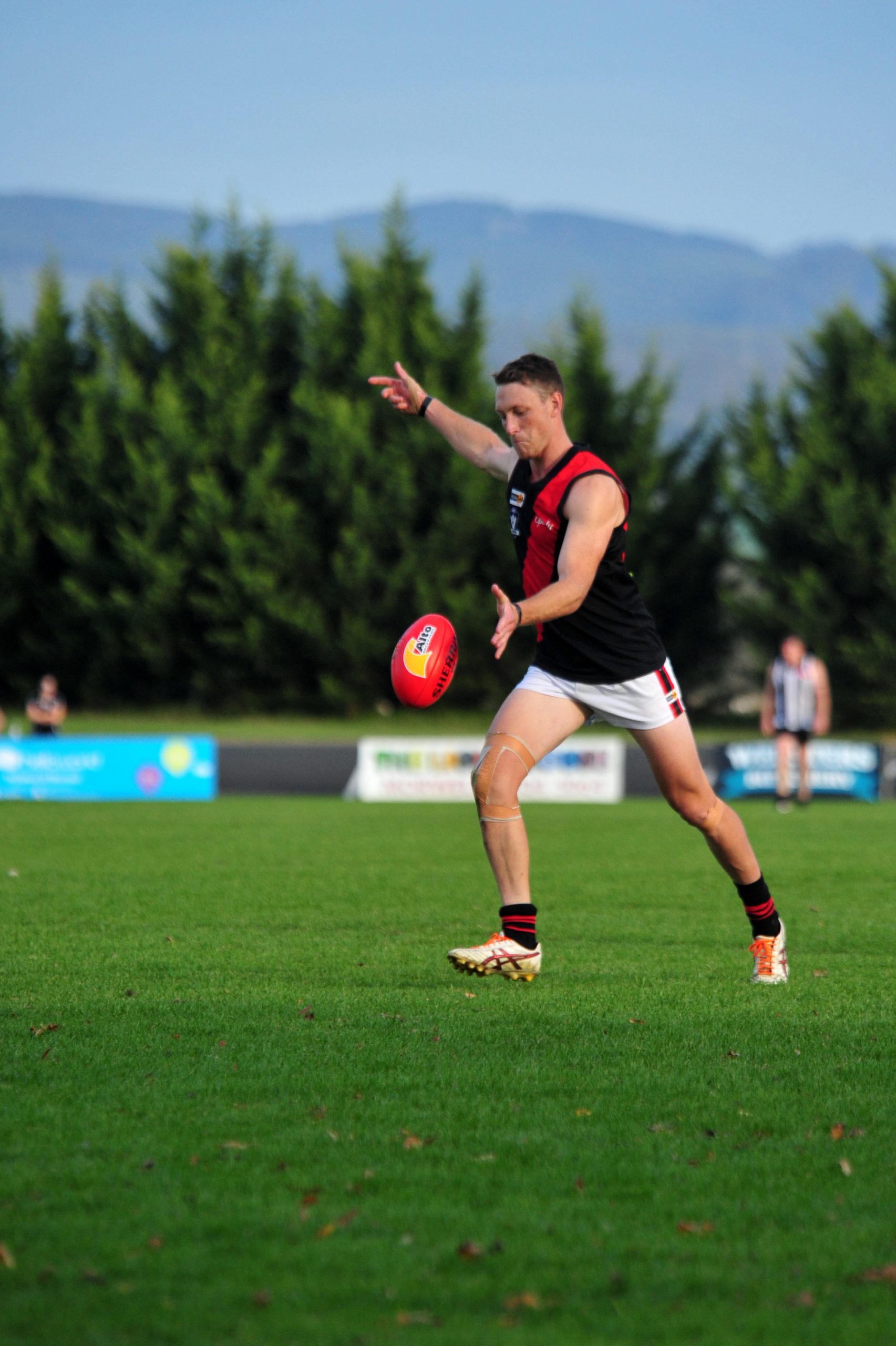 THERE were big moves at the top and bottom of the Mid Gippsland Football League ladder following round five.

Mirboo North replaced Yinnar on the top after its huge win over Hill End while the previously undefeated Magpies went down to Yallourn-Yallourn North in a reversal of the 2015 grand final by six points.
At the other end of the table Trafalgar was rewarded with two points after a gutsy draw with Morwell East.
Yarragon continued to raise hopes with a good win over Thorpdale and Newborough knocked off Boolarra by 20 points.
YYN knocked Yinnar off the top perch in the replay of last year's grand final as the Bombers reversed the result with a six point margin.
It was YYN's first win over Yinnar since 2011.
Both teams were missing players from last year's decider with Yinnar having 12 while YYN retained 14 players.
It was a time for the big boys to come and play with selectors forcing five changes each to the teams.
Yinnar coach Julian Blackford was back and former coach Sam McCulloch also lined up against the Bombers.
It was a touch and go match all day with both teams trading goals; YYN had the better of the duel in the first term and led by nine points at the first change.
Follower Jacob Mowat was doing well with his height, giving Yinnar strength around the centre, but up forward the Bombers were wasteful under pressure.
Goals were kicked that should not have been while simpler shots went astray, but they held sway all the same.
A tug of war developed in the second term with neither team gaining an edge and the Bombers still led by 10 at half-time.
Scoring was limited in the third with neither team able to get away. Pressure was on and there were plenty of errors coming from both camps.
It was the defenders who were the heroes; Jack Casson in the pocket staved off many Yinnar forward moves while Ryan Nelson was also busy picking up kicks.
The margin was still the same at three-quarter-time and the pressure was on in a grand final atmosphere.
The Pies were able to crack YYN in places, but wayward shots left players doubting their own ability in front of goal.
Shots that normally would have sailed through without a second thought missed the mark which allowed YYN to stay that little bit in front.
Yinnar's 2.6 (18) final term could have been greater but YYN added 2.2 (14) to eventually run out winners by one goal.
A senior debut for Ben Cheffers was exciting for the youngster and three goals capped off a good first up game for Yinnar.
Trafalgar showed plenty of spirit to claim its first points for season 2016 and climbed off the bottom of the ladder by coming home hard against Morwell East to force a draw in a tightly contested match.

Although Trafalgar was behind for most of the match it had more wind in the sails in a frantic last quarter.
Trailing by 18 points at three-quarter-time it seemed the Bloods were gone for all money but they turned around and made the Hawks do the chasing.
As they edged closer it was the East which had to defend as Trafalgar led the charge.
Tyson Leys at centre forward was driving his team up front with Matt Robertson as his target.
The combination worked well as Trafalgar steadied under pressure and got closer and closer; the siren beat both teams as they finished level on 9.11 (65) in their first ever draw.
YARRAGON won its third game of the season over Thorpdale in the battle of the lesser lights.
The Panthers moved the ball well but it was Thorpdale which had its nose in front by the first break with nine shots to two for a poor return of 5.4 (34).
Yarragon picked up in the second term and was playing wide, allowing wingers Thomas Follett and Josh Lambert to bring the ball into the forward line.
The absence of a key forward for Yarragon could have been its downfall but Damien Mann provided some spark around the goals.
Thorpdale was still leading at half-time but its game went south in the third term when it managed just a paltry forced behind while Yarragon jumped out to a 17 point lead courtesy of three timely goals.
Blues coach Nick Brown was a shiner up forward and his six goals kept his side in the match.
Yarragon proved stronger at the finish to run out 11 point winners and share the same number of competition points as last year's minor premier YYN.
NEWBOROUGH received a shock from a fierce Boolarra and enjoyed a neck and neck battle all day.
The Bulldogs could not shake off the persistent Demons who didn't allow Newborough any latitude.
It was a one hundred per cent effort from Boolarra, which matched Newborough man for man.
The first three quarters was a pressure pot with neither team able to break away; Newborough led at the first break by one point, it was level at half-time and at three-quarter-time the margin was less than a goal.

Newborough got a bit of a paste from their coach, Dean Caldow, which brought results as the Bulldogs started to stretch their meagre lead and were able to finally break the shackles.
The final term produced eight goals of which Newborough scored five to finish 20 points ahead.
MIRBOO North's winning streak over Hill End continued as the Tigers notched their eighth consecutive victory over the Hillmen with the biggest margin since 2014.

It was always going to be a walkover as the Tigers set out from the start to build up percentage to win back top position.
Mirboo North made mincemeat of the Hillmen in the first term when they belted through 11.3 (69) to 1.1 (7).
Jesse Giardina found his niche at the pivot, scoring good goals to finish with his best tally of the season with nine.
Mirboo North toyed with Hill End for three quarters and by the last change was looking for a record.
Hill End had other ideas and, although down on the scoreboard, showed plenty of fight to nearly outscore the Tigers in the final term.
It counted for little as the Tigers cantered to a 24.12 (156) to 7.8 (50) win.