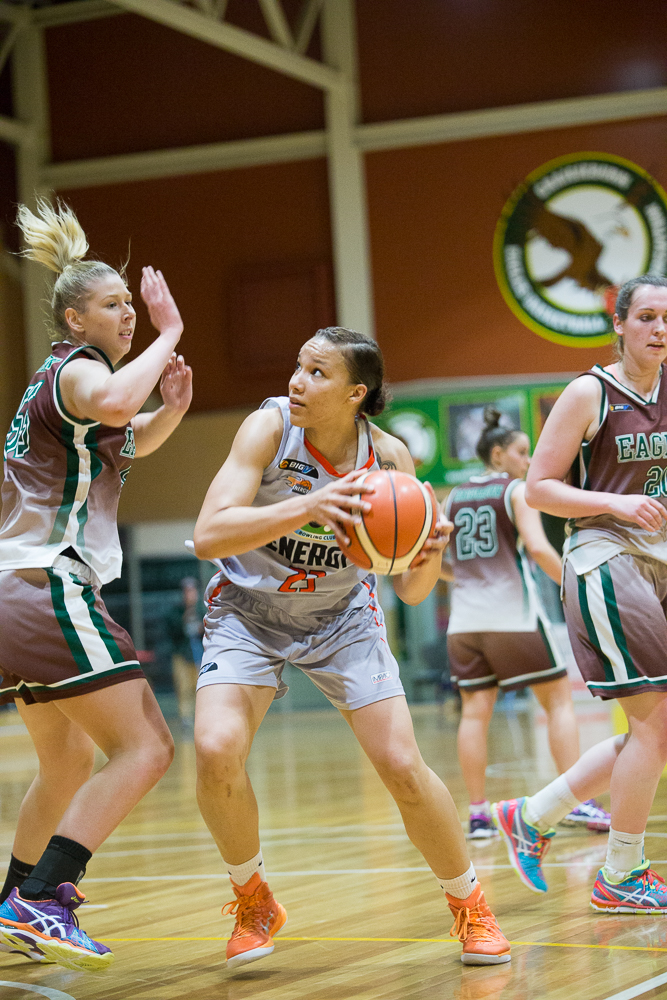 LATROBE City Energy moved to second on the BigV division one women's basketball ladder after extending its winning streak to six on Saturday at Craigieburn.
The Energy showed no mercy in a clinical 86-49 victory on the road, winning every quarter in the process.
The Eagles had no answers to Energy's intensity across the court as the visitor forced them into tough shots through uncompromising defensive efforts.
Energy coach Andrew Harlow said the match was a chance to fine tune some systems and give rotation players extra court time.
"It went pretty much the way we expected it to; we thought we had the goods to beat them and in the long run we did, so very happy with the result," Harlow said.
"The easy thing to do is just let the game run its course and have it run out, but we really wanted to try and go through some of our structures and get some defensive principles in place.
"I think we got some of that but I think in some areas we've still got a little bit of work to do which is good."
United States import Shanice Steenholdt continued her relentless assault on all statistical categories with another immense double-double 36 points and 19 rebounds.
Despite missing the opening rounds Steenholdt leads the competition for offensive rebounds and is league leader for average points and rebounds per game.
Harlow said her defensive presence also contributed to Craigieburn putting up some errant shots.
"Shanice getting five steals and two blocked shots was intimidating inside and that changed a lot of shots for them," he said.
"We were good on the boards, got some rebounds and some run which we've been trying to do all season and it took form in that game."
Latrobe City faces seventh-placed Chelsea next week, which knocked off sixth-placed Camberwell at the weekend.
Targeting the magic number seven in a row, Harlow hoped to keep the ball rolling.
"We'll just keep riding the wave until we fall off. The old saying is you're always one step closer to a loss but let's hope that's next season," he said.
The Energy men fell to a third straight defeat in their round nine match against Melton 106-84.
The loss pushed the side into ninth on the BigV division one men's ladder.