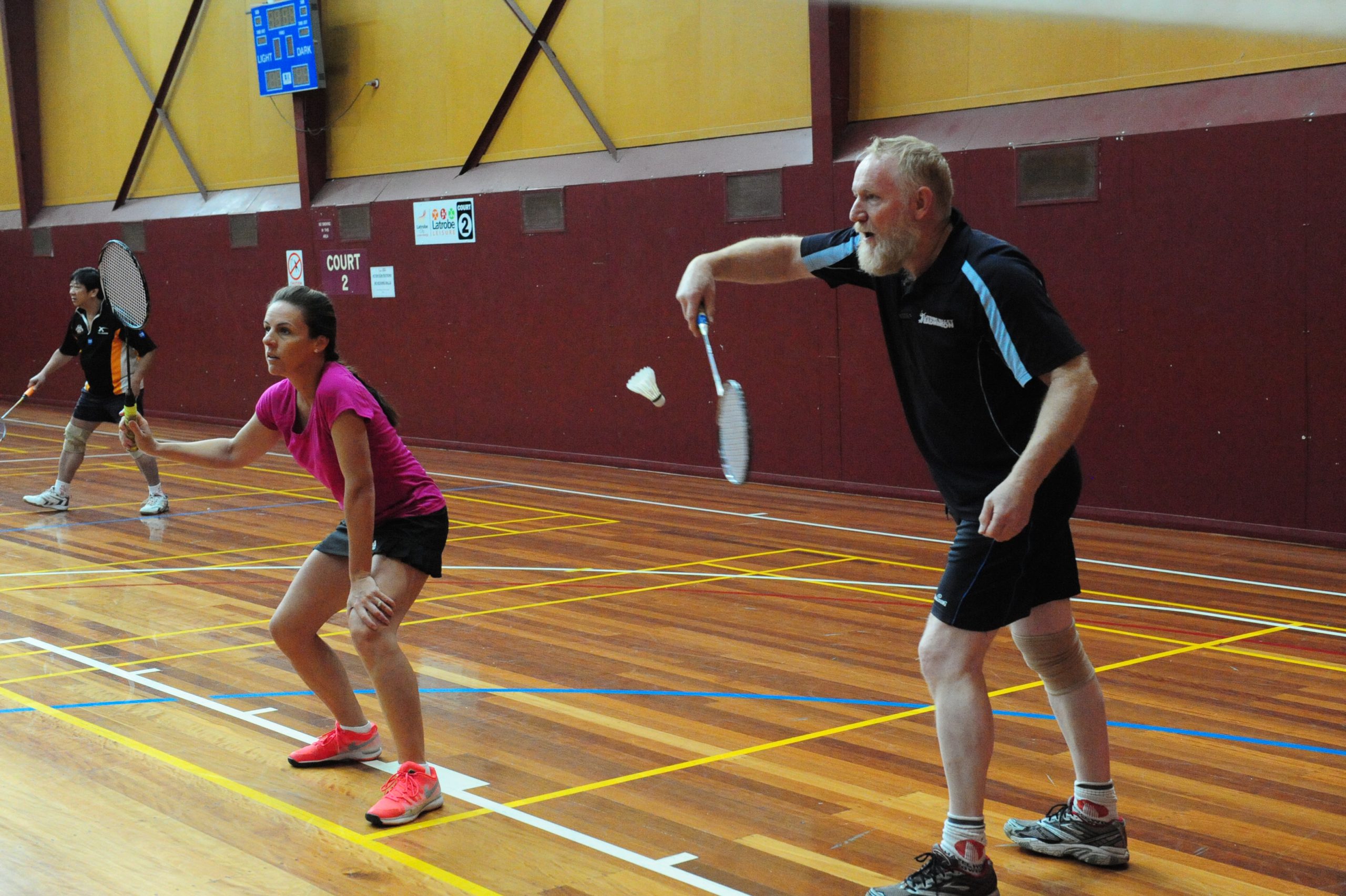 IT was raining shuttlecocks at the Traralgon Sports Stadium over the weekend when the veterans came out to play.

The Latrobe Valley leg of the Victorian veteran's badminton circuit brought a near capacity field of 38 teams to Traralgon to vie for state supremacy.
The annual competition, one of nine on the state fixture, is one of the biggest on the veterans' calendar and the host brought its A game to home turf.
Three out of four Latrobe Valley Badminton Association teams finished runner-up in their respective divisions, A, C1 and E grades, with the other squad 0.01 per centage points away from making it four.
LVBA veterans secretary Ruth Hardman said it was a great result for the highly competitive association in one of the annual highlights for the association.
"It is one of the bigger ones (on the calendar). There's a couple in Melbourne which tend to be pretty big with people coming from a central area, then we go as far as Shepparton and Albury, and the next one's in Swan Hill," Hardman said.
"We're one of the popular ones, we actually almost reached capacity (which is 40 teams).
"It was really good and an increase on last year's entries as well."
Hardman said another highlight was the diversity in age, with players from 35 years to the eldest at 82 competing at the tournament.
"We dropped it (the age threshold) to 35 to entice some more players in because we were running short (and this was a great response)," she said.
Local Betty Timmins, of the Yallourn badminton branch, received her 80 years award from the state association ahead of her octogenarian celebrations.
LVBA has about 200 members on the books locally.
Traralgon stages a pennant competition on Tuesday nights and home and away matches with other local branches on Thursdays.
For more information about LVBA or to get involved email lvbavets@live.com.au, phone Traralgon Sports Stadium on 5176 3000 or attend a Tuesday night session at the stadium from 7.30pm.
A grade
WSBA Racketeers (winner)
LVBA Farmers United (runner up)
B1 grade
West Gippy wombats
MDBA Pardalotes
B2 grade
WSBA Suave
CBA Dockers
C1 grade
AWBA Tornadoes
LVBA Supercarpets
C2 grade
CBA Sugar Gliders Rockers
AWBA Blizzards
D grade
CBA Robins
Ballarat Owls
E grade
Yarram Rugrats
LVBA Sparkies