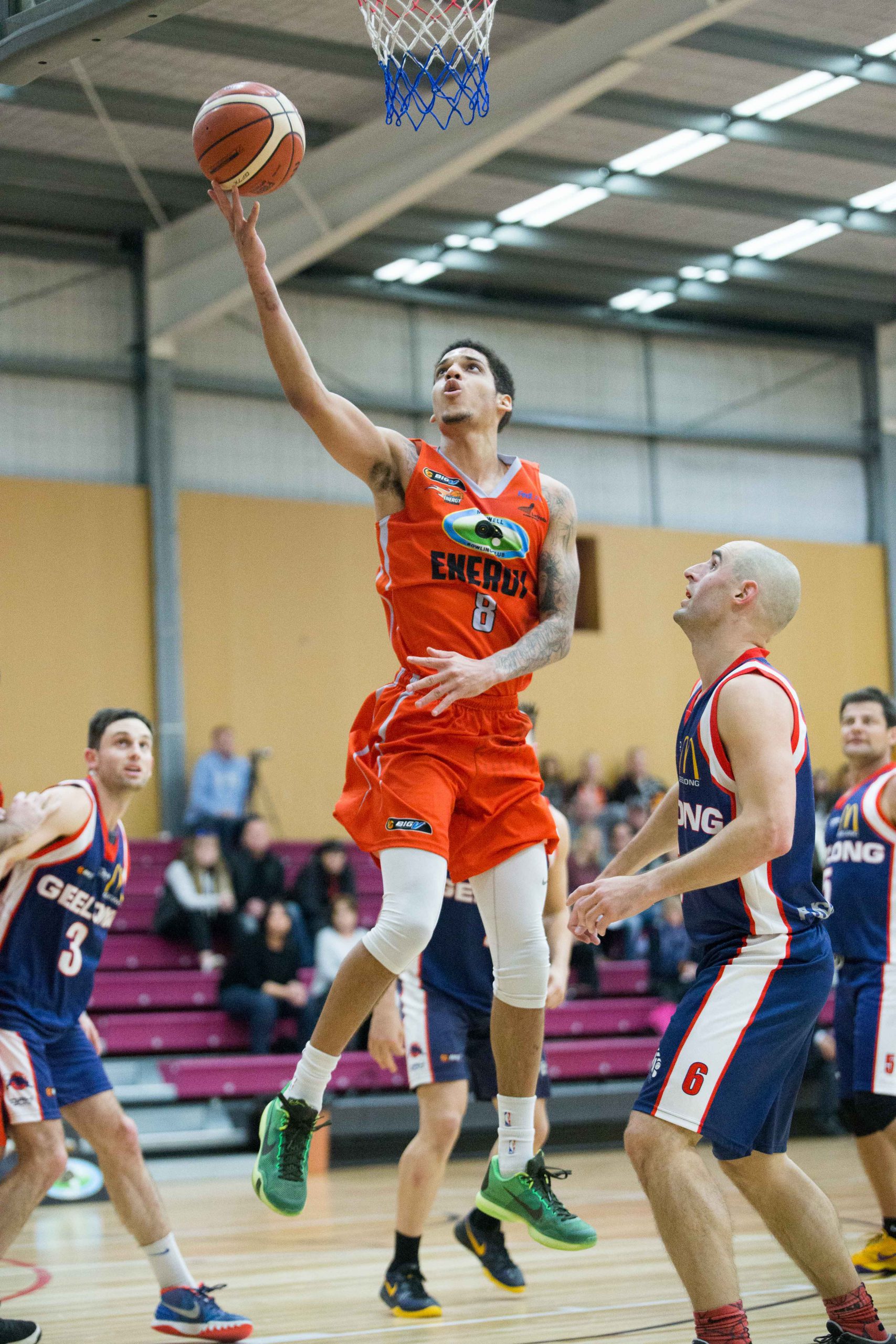 A FOUR-game losing streak came to an end for Latrobe City Energy's division one men on Sunday following a 91-84 victory over Geelong at Traralgon Sports Stadium.

After dropping the points 84-72 on the road to lowly Melbourne University on Saturday, top eight side Geelong looked like a tall order.
However, the return to the Powerhouse after three games on the road helped the host find its lost form to register win number five in its 11th appearance this season.
The double header weekend began on a low note at Melbourne University Sports Centre where Energy fell 12 points shy of the competition's second bottom side.
Energy trailed by two points at half-time before losing its radar in the third, in which it was beaten 22-11 with a field goal percentage of 23.5.
The visitor won the last quarter by a point, but there was no overturning the deficit.
United States imports Jordan Coleman (23 points, 12 rebounds) and Raheem Lemons (18 pts, 10 rebs) registered double-doubles in the loss.
Sunday was a different story as Latrobe City came out firing against the Supercats.
A 33-16 first quarter set the tone for the host, which shot at better than 66 per cent in a frenzied opening to the clash.
After an even second quarter the Supercats turned up the heat after half-time, posting 31-18 in the third to draw within five points at the final change.
The visitor continued to press, drawing within two points for patches of the fourth quarter, before a game saving Simon Vannapraseuth bucket under pressure gave Energy the ascendancy late in the piece.
An 18-16 final term was enough to see off the challenge.
Coleman (32pts, 10rebs) and Lemons (17pts, 21rebs) again led the way and were joined by up-and-comer Ben Barlow who posted 19 points.
The Energy will play at home this weekend against Keilor.
In BigV division one women's action Latrobe City failed to notch its seventh straight win in a 90-80 loss to Chelsea Gulls.
Shanice Steenholdt was again outstanding with 18 points and 20 rebounds, with help from young star Chelsea D'Angelo (19pts, 10rebs).
The loss dropped Energy back to fourth from second on the table.