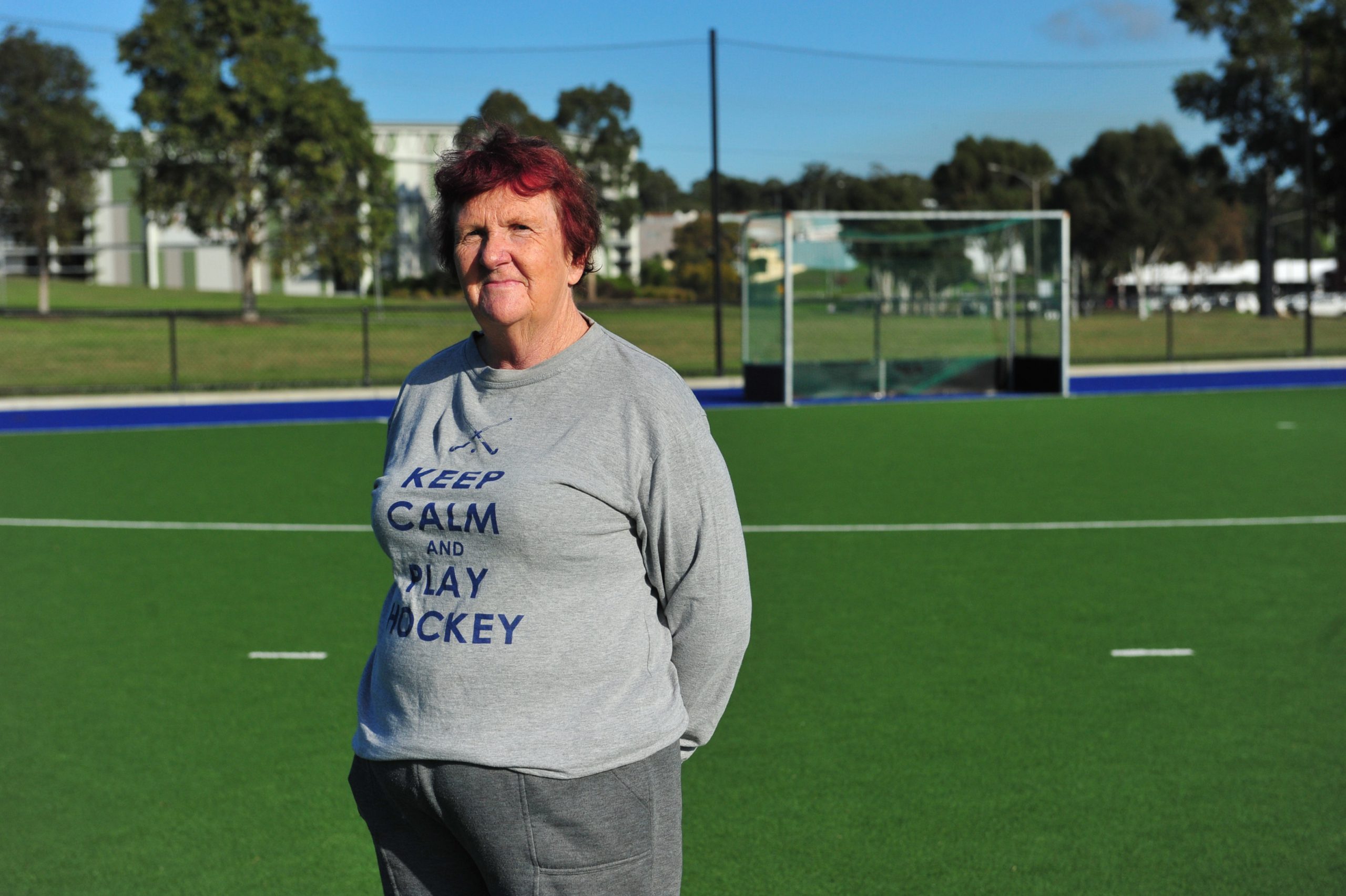 AFTER some five years of lobbying, a pavilion at the Churchill synthetic sports pitch is at last in the funding pipeline.

Latrobe City Council last week endorsed a recommendation to lodge an application for $650,000 in major works from the Community Sports Infrastructure Fund, to be matched dollar-for-dollar by council ($230,000) and Federation University (upward of $400,000) for a two-storey facility.
Should State Government approve the application it would end a long winter of discontent for Latrobe Valley Hockey Association.
Since adopting the Churchill hockey ground as its base of operation, the association has gone without basic shelter, amenities, change rooms, canteen, running water, first aid rooms and storage space.
LVHA life member Linda Reid has been the chief lobbyist for a pavilion at the site and said the application was a huge leap in the right direction.
"We are absolutely over the moon, it has been a really long fight and battle to get it and we're absolutely thrilled," Reid said.
"(As it stands) we have to get changed in the car park, there's no shelter; Federation Uni has been very generous to allow us to use their toilet facilities or we'd be in a real pickle.
"This will help us attract carnivals and other major events.
"All associations have been very amicable and we're all on the same page."
Council adopted a Gippsland Hockey Strategy supporting the provision of pavilion, toilets and change rooms in 2008, followed by the completion of a $50,000 consulting plan for the site.
A detailed design was collaboratively produced between council, Fed Uni and LVHA, but as yet has failed to attract significant external funding.
Council's acting manager of recreation, Karen Tsebelis, said the concept plan was undergoing some tweaks and she hoped State Government would back the initiative.
"We have a little bit more than a concept design but that will need revision because council contributed a further $25,000 this coming year for the design to incorporate some elements from the Wood Encouragement Policy," Tsebelis said.
"I think it's a great public/private partnership and hopefully the State Government will see the merits of this type of proposal.
"It's a significant investment by Federation Uni in that they've given us $400,000 cash for the project, but they've also made an in-kind donation of $280,000, which is the land and the car park works that will be done for the project."
The proposed facility would cater to LVHA's needs on the lower level, while the top storey would include classrooms and meeting spaces for Fed Uni's sport and rec programs.
"Because it's a private/public partnership, we need our stuff to play hockey but Fed Uni was very keen for an opportunity to have class space… for their degrees," Tsebelis said.
The funding application is a two-stage process which if successful should receive a response by November.
Funding would be allocated for 2017/18, meaning the estimated $1.3 million build's earliest start date would be 1 July 2017, with a minimum six-month duration.
Five projects were endorsed by council for submission to the Community Sports Infrastructure Fund for minor works funding.
The minor facilities projects were: Moe Bowling club synthetic green, Harold Preston Reserve lighting projects, Traralgon West sporting complex pitch upgrade, Burrage Reserve pavilion upgrade and an LCC synthetic facility feasibility study.