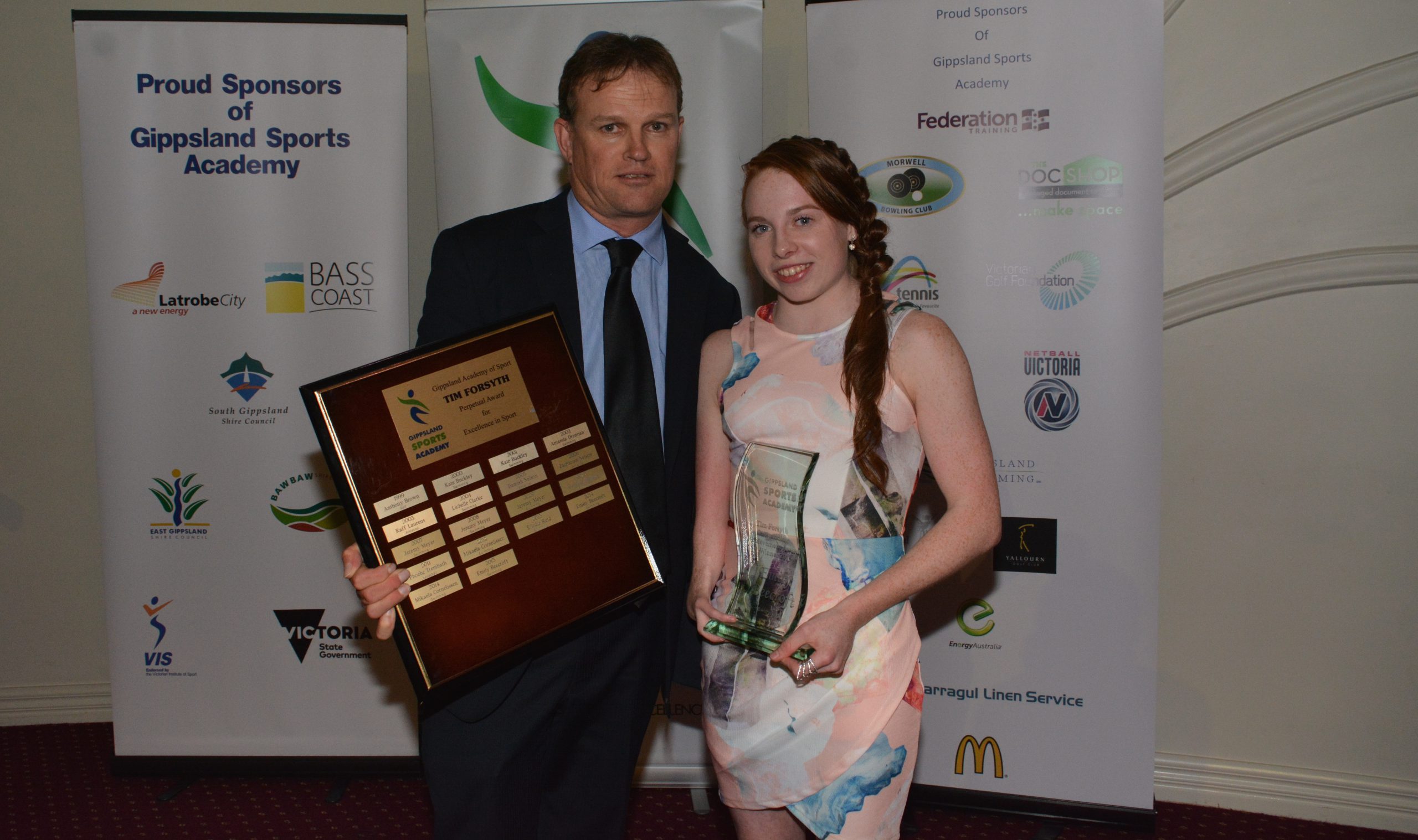 GIPPSLAND Sports Academy athletes were celebrated at the Premiere Function Centre Traralgon late last month when 79 young achievers graduated from the program.
Three of the four major awards on the night went to elite swimmers in the region, with Mikaela Cornelissen, Dean Gooch and Emily Beecroft recipients.
Tennis player Ksenija Varesanovic was the other major winner.
Traralgon Swimming Club member Cornelissen was named Rising Star Award winner.
This award is designed to assist identified athletes from GSA to take the next step in their sporting career.
Since 2015 the GSA has regarded this initiative as an underpinning award to the Future Talent Program facilitated by the Victorian Institute of Sport.
Once identified, athletes will be provided with funding through the GSA to assist them in their preparation.
The Phil Shelley award for sport development within the GSA went to Gooch.
Since his appointment as senior coach in 2015 Gooch has excelled despite never competing as a swimmer himself.
His planning of sessions and inclusive nature, forged by experience as a team player with a significant basketball background, have been well received.
His desire for excellence, strategy and the right technique with an underlying competitive drive for improvement has assisted all swimmers and coaches in the program.
Gooch's work with Beecroft to win a place in the Paralympic squad for Rio was a major highlight this year.
The David Drane Award for encouragement was won by Varesanovic.
She is ranked in the top 25 in the state for her age group in tennis and has had many tournament successes, both within her age group, as well as open age events.
Swimmer Beecroft received the Tim Forsyth Award for Sporting Excellence.
Beecroft has stepped up her training and conditioning this season and the results have reflected her drive.
She dominated the country championships, stepped up again at state championships to win the multi class swimmer of the meet, competed at national age and won four out of four events and finished off at the Olympic trials by winning a silver in the 50 metre butterfly.
She has been selected on the Australian Paralympic squad to compete in the Rio Paralympic games in September this year.
Gamechangers Australia founder Jamin Heppell was guest speaker on the night.