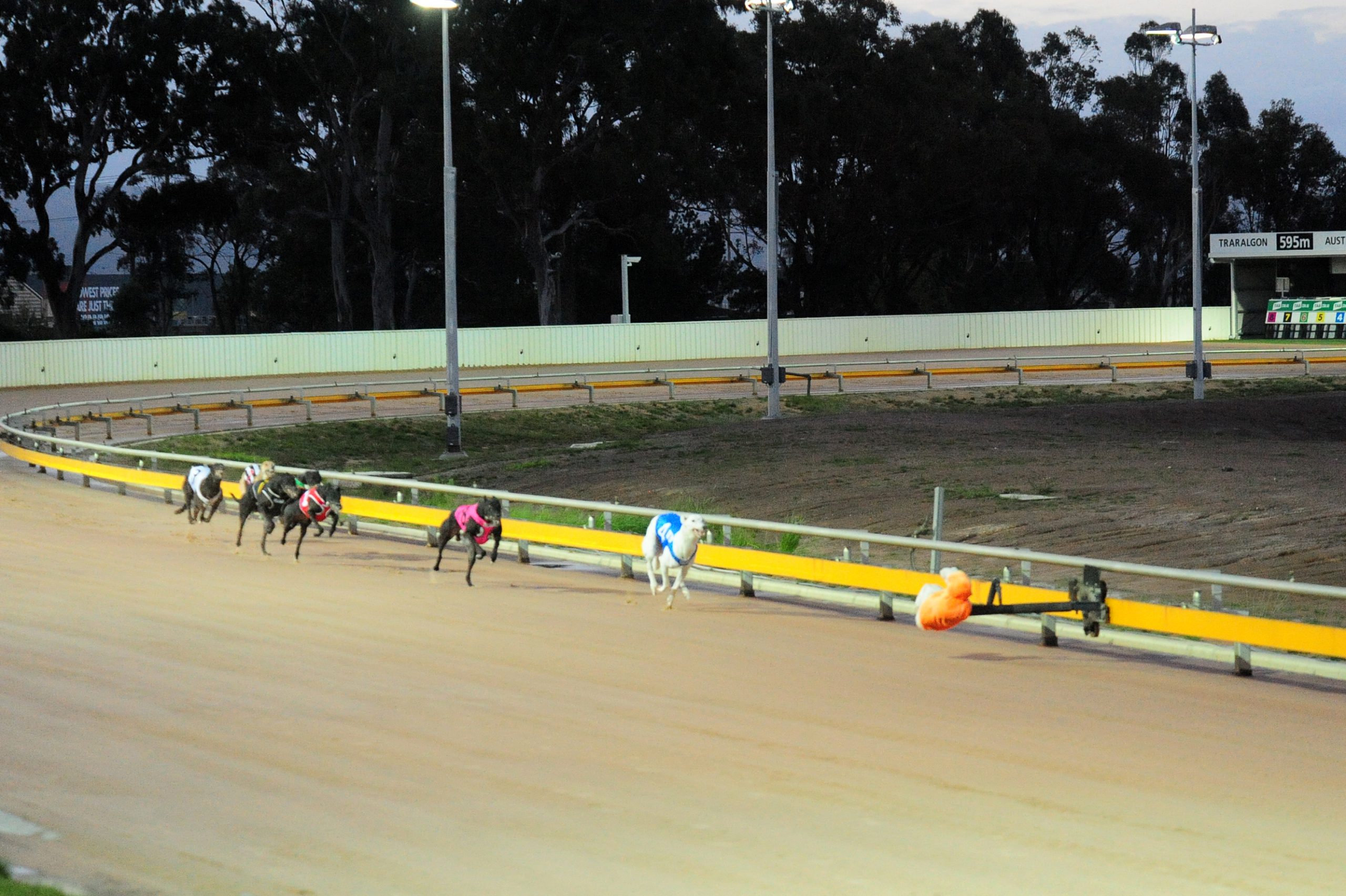 GREYHOUNDS
By sam darroch
THE first dog to win at the revamped Glenview Park greyhound track has a shot at another huge milestone this weekend.
Terri-Maree Morris trained local Jesaulenko wrote history at Traralgon Greyhound Racing Club last year by taking out the first race on the renovated surface, and on Saturday night qualified for the final of the Group Two Traralgon Cup.
Set to run this Saturday, the $47,000 cup is the most prestigious race at Traralgon.
After five consecutive victories leading into the heats, Jesaulenko (30.08) ran a close second behind Demon Bale (30.015) in heat three to score a spot in the final.
Morris said Jesaulenko had always enjoyed Traralgon and expected him to put his best paw forward in the cup campaign.
"He just loves the track, he always trials really well around Traralgon and is feeling great, which sets him up really well for the Traralgon Cup heats," Morris told Greyhound Racing Victoria prior to the heats.
"I think he likes the track because he is so familiar with it. As a puppy, when the track didn't even have sand on it, I used to take him walking there. He was actually the first dog to ever set foot on the track, which was also before the sand was put on. It was really fitting that he was also the first dog to win a race there too."
Local greyhounds have a strong track record in the Traralgon Cup.
Floodfawn (2001) and El Grand Senor (2011) have taken the spoils in the past and Jesaulenko will look to add his name to the list.
Fellow local Mick Fearnley is also in with a shot after his chaser, Funky Pirate, qualified for the 525 metre final.
Funky Pirate won heat two in 30.311 and drew box eight for the Cup.
The son of Magic Sprite and Really Elite had 10 wins and four minor placings from 25 starts prior to the heats and had been beaten just once in four starts at Traralgon.
Fearnley scored second place in last year's Traralgon Cup with Harlon, but had stiff competition in premier greyhound Fernando Bale who took home the prize.
The Traralgon Cup is scheduled to run as race five at Glenview Park on Saturday night.