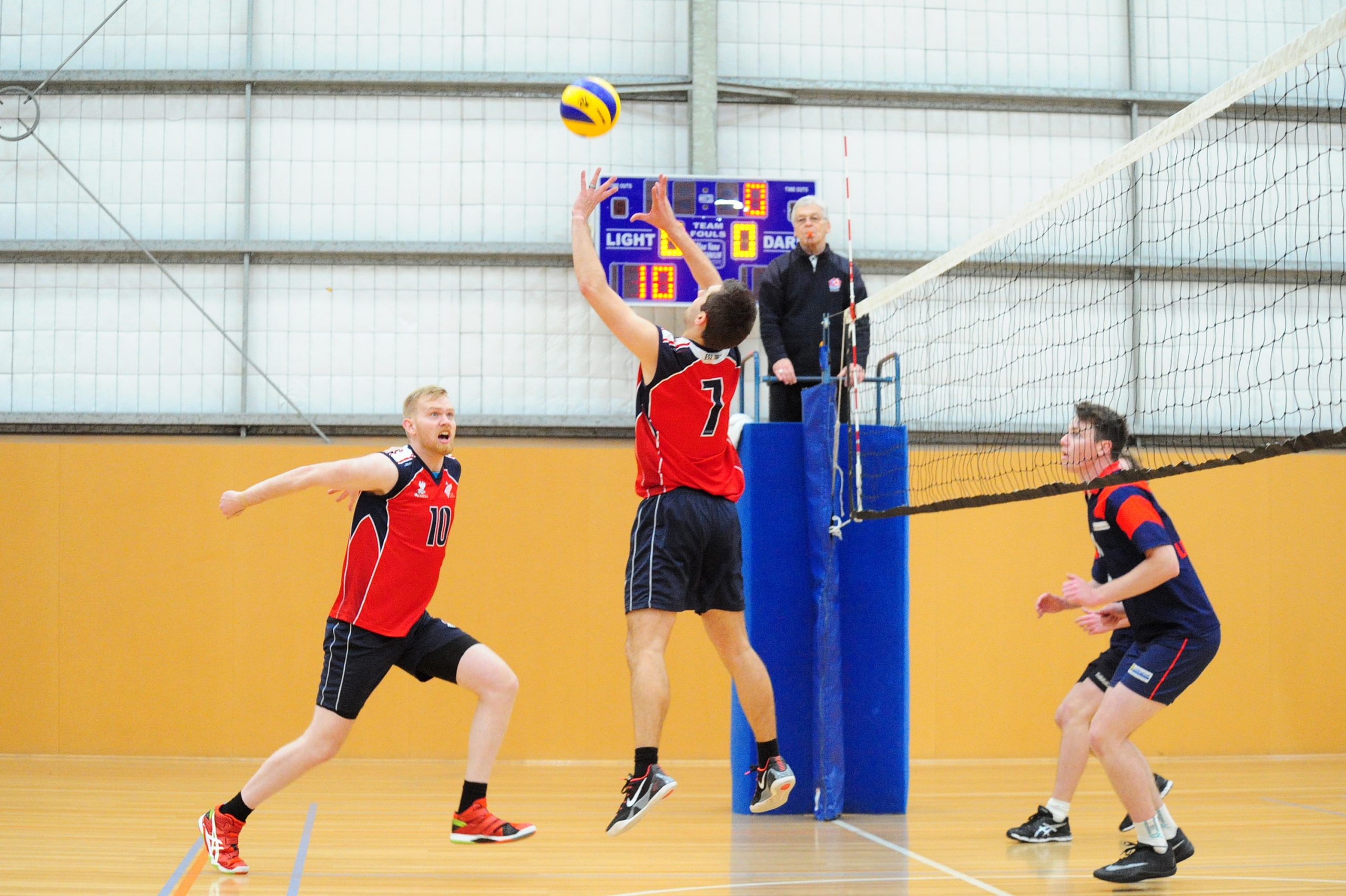 LATROBE Valley Volleyball has celebrated its 50th anniversary year with its most successful Country Championships campaign over the Queen's Birthday long weekend.
The host association scored three gold medals and a silver from four divisions in Monday's finals at Latrobe Leisure Moe Newborough, besting its twin victories in 1979.
The division one men and women took out the premier divisions, while local teams scored a one-two podium finish in division two women in a LVV versus Morwell final.
LVV president Sue Lloyd said it was an outstanding result for the association.
"It's been the most successful carnival for us since the start of it in 1970," Lloyd said.
"We won very convincingly with very strong teams, and having such a spread of our teams in the finals was fabulous.
"It was very successful and we had a lot of our life members there presenting awards.
"The Latrobe Valley committee was really supportive, everybody wanted to contribute in whatever way they could and it just augers well for the future of volleyball and continues our celebration of our 50th year."
Favourite Bendigo proved a stern test in a five-set men's division one final, but Latrobe Valley eventually came out on top.
The division one women knocked Horsham off in straight sets to win the women's division one title.
Latrobe Valley scored a three-set win over Morwell in the division two women's final in a game what was closer than the result suggested.
LVV's division two men came close to a podium finish with fifth place.
A number of LV players were named in their respective all-star seven sides for the carnival.
Lachlan Moreland, Ian Jenkins and Brandon Carpanedo (LV) made the division one men's all-stars; Rebecca Ingram, Bronte Scott, Phoebe Trembath (LV), Helen Fisher (Bairnsdale) and Kristen Sanders (South Gippsland) were division one women all-stars; Aaron Krahe (LV) and Luke Laming (Moe) made men's division two all-star and; Chi Chung (Maffra), Mikayla Underwood (Maffra) and Sarah Damon (South Gippsland) were division two women all-star selections.
The event will go to Horsham next year.
Division 1 Men – Gold Medal: Latrobe Valley def Bendigo 3-2 (25:20 14:25 25:15 17:25 15:9)
Bronze medal: Bairnsdale def Horsham 3-1 (27:25 25:22 19:25 29:27)
Division 1 Women – Gold Medal: Latrobe Valley def Horsham 3-0 (25:16 35:33 25:8)
Bronze Medal: Bairnsdale def South Gippsland 3-1 (25:19 25:15 23:25 25:17)
Division 2 Men – Gold Medal: Warrnambool Pirates def Riddells Creek 3-0 (25:16 25:18 25:13)
Bronze Medal: Maffra def South Gippsland 3-0 (25:21 25:14 25:16)
Division 2 Women – Gold Medal: Latrobe Valley def Morwell 3-0 (25:16 25:21 25:23)
Bronze Medal: Bellarine def Maffra 3-1 (21:25 25:14 25:13 25:18)