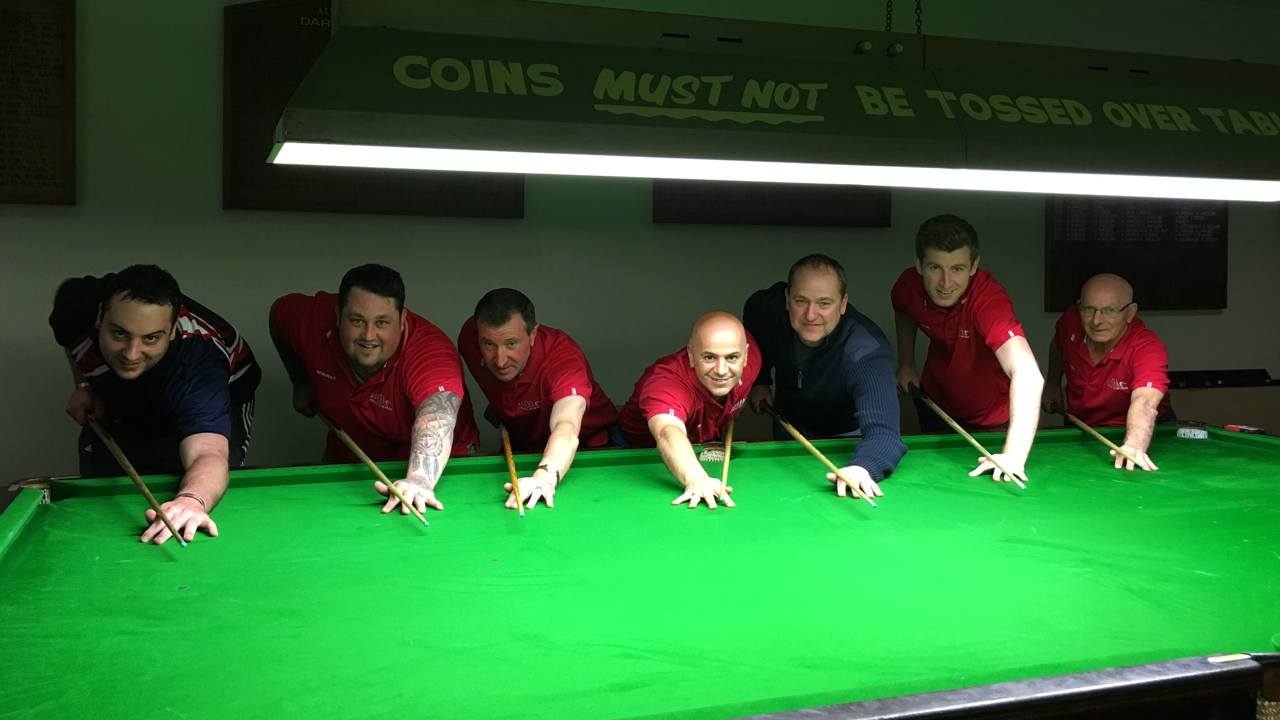 MORWELL Club Red won back-to-back Latrobe Valley Amateur Billiards Association titles this month after defeating Traralgon RSL Maroon in the final.

The final was a back-and-forth battle and resulted in a 3-3 tie, with Red winning the championship on points.
Midway through the final Morwell Club had a two-games-to-one lead with a small points advantage.
Traralgon RSL fought back bravely to draw scores 3-3 but could not overturn the points deficit in the end.
Ash Vogt, Chris Paulet, Abele Merante, Mark Tanti (captain), Andy Wheatley, Dave Mann and Fred Tanti formed the winning team.
There was more joy for Morwell Club Red in the singles finals.
Merante defeated Phil Gibson to claim the individual crown in A grade, while Vogt took out the C grade title over Henry Kolakowski.
A Grade: Abele Merante (Morwell Club Red) def Phil Gibson (Traralgon RSL Maroon)
B Grade: Jimmy Carlin (Traralgon RSL Maroon) def Jason Whit (Moe RSL Pink)
C Grade: Ash Vogt (Morwell Club Red) def Henry Kolakowski (Morwell RSL Blue)