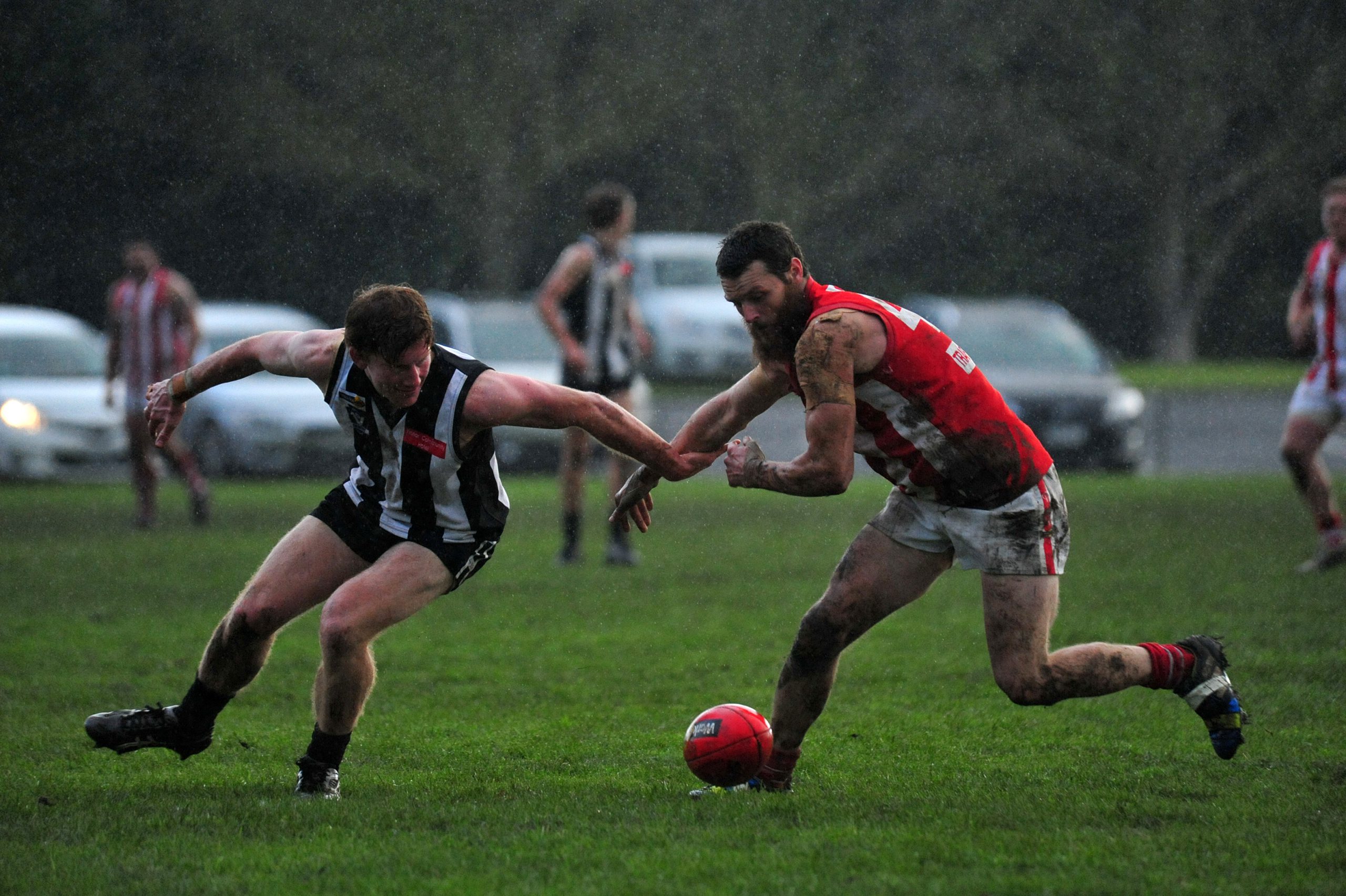 MID Gippsland history favours Yinnar in its clash against Yarragon having won the past eight encounters.

On form, even though beaten last week, the Magpies should be too strong for the Panthers.
Yinnar was disappointing last week against Newborough but should bounce back to record a strong win against Yarragon.
The Panthers also lost last week but were competitive against Mirboo North.
Yarragon's plan at this stage is to record more wins than last year's four; they are currently on four wins and with seven to play have a realistic chance of breaking last year's tally.
Yinnar will finish as a finalist but it is yet to be determined in what position.
Another win is expected by Yinnar but Yarragon will be out to make it difficult.
The match against Boolarra is a crucial game for Morwell East which has been on the end of three consecutive defeats.
This has placed the Hawks' coveted fifth place on the ladder in a dangerous position.
Teams below them are starting to make inroads and another loss to Boolarra could see Thorpdale knocking on the door.
The Demons recorded a massive win against Hill End last round which will build up confidence against a more competitive Morwell East side.
This is a must win for Morwell East.
Thorpdale has a chance of closing the gap on Morwell East when it meets Trafalgar.
Depending on whether the East can beat Boolarra, the Blues could get as close as two points to fifth and a realistic shot at finals.
Two successive wins propelled Thorpdale upwards and if it can add a Trafalgar scalp to its belt then it could be in a good position to issue a real challenge.
Trafalgar has been handed heavy defeats in the past two round but are not down-hearted.
The Bloods will prove a worthy opponent for Thorpdale.
Over the past two seasons Yallourn-Yallourn North has dominated Hill End and this weekend the Bombers have another chance of picking up four points.
It has been a hard year for Hill End which has picked up one win, while YYN is going nicely with a high anticipation of success this season.
Last year was a magnificent season for the Bombers but this year they have been put under pressure,.
YYN should record a comfortable win.
The Ron Skinner Memorial trophy is up for grabs when league heavyweights Newborough and Mirboo North clash.
Last time Newborough took the points but Mirboo North is confident of reversing that result.
It is anticipated these two will meet in the finals so Saturday's match will be a mini-preview.
Both had good wins last week but Newborough was the more impressive with a win against Yinnar.
Yinnar (4th) v Yarragon (7th)
Played 79 | Yarragon 49, Yinnar 30
Last time: Yinnar 10.12 (72) d Yarragon 7.9 (Last 8 wins to Yinnar)
Morwell East (5th) v Boolarra (8th)
Played 88 | Morwell East 60, Boolarra 27, drawn 1
Last time: Morwell East 18.16 (124) d Boolarra 7.4 (46)
Trafalgar (9th) v Thorpdale (6th)
Played 100 | Trafalgar 85, Thorpdale 15
Last time: Thorpdale 14.11 (95) d Trafalgar 13.7 (85)
Hill End (10th) v YYN (3rd)
Played 134 | YYN 84, Hill End 48, drawn 2
Last time: YYN 23.9 (147) d Hill End 5.8 (38)
Mirboo North (2nd) v Newborough (1st)
Games 91 | Mirboo North 46, Newborough 45
Last time: Newborough 10.10 (70) d Mirboo North 8.5 (53)
Yallourn-Yallourn North's favourite son, Barrie Burnett, recently played his 250th senior game with the Bombers.
Burnett has been a Bomber all his football life starting with the under 11s in the 1990s.
He progressed up the line until his first senior game against Trafalgar in 2002.
Since then he has put together 260 games (250 seniors and 10 reserves).
He has been a consistent player with the Bombers winning four club best and fairest awards as well as an Elder-Berwick award (MGFL League best and fairest).
He rates Ricky Hearn as the best of all the players he's played with at YYN, but Adam Bailey, the current coach also rates highly.
The highlight of his time with the Bombers was playing in last year's grand final.
"To come from nowhere the previous year to grand finalist last year was a fantastic achievement," Burnett said.
"Bailey lifted not just the seniors but the whole club, he has been a wonderful coach and mentor."