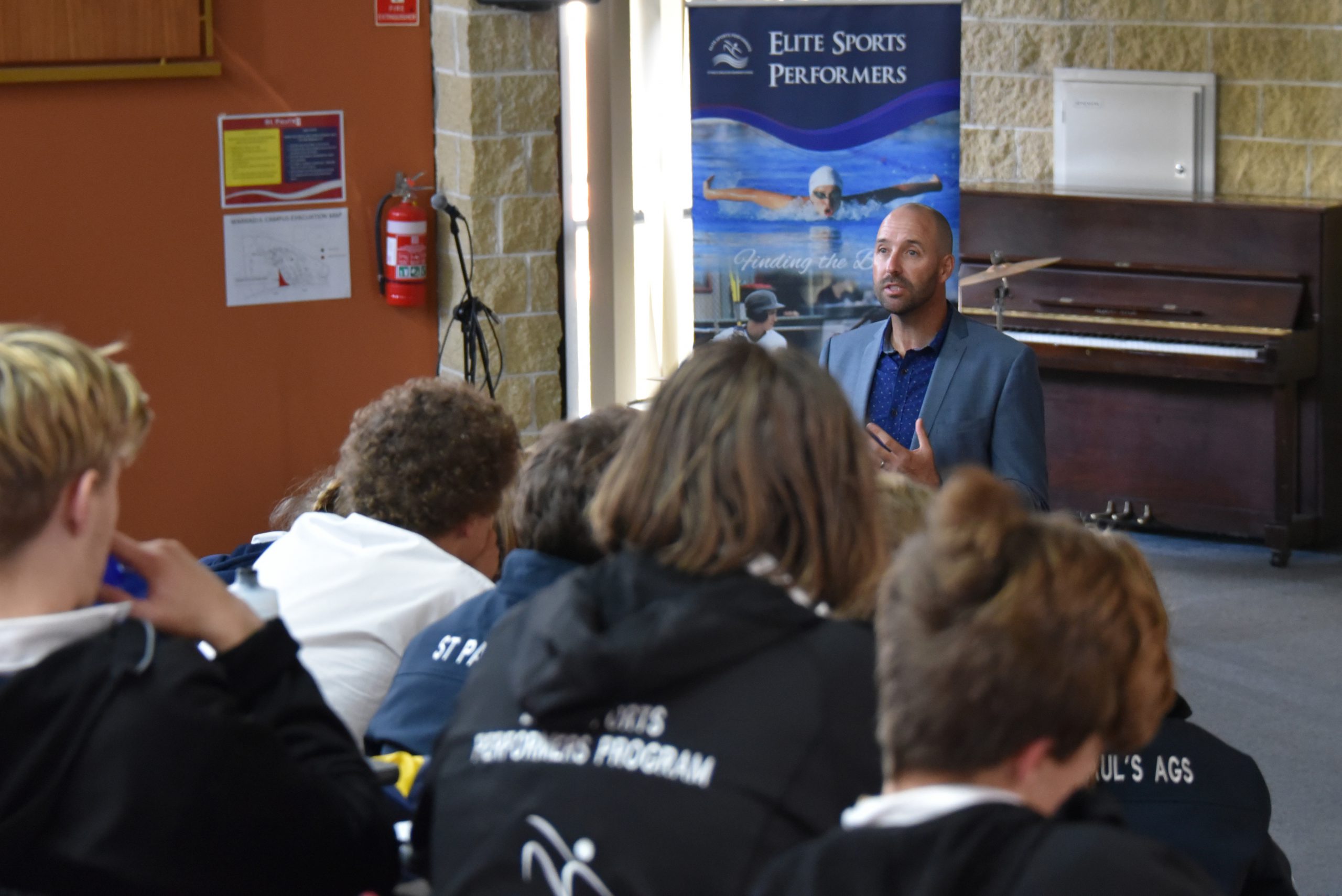 Several guest speakers from the Victorian Institute of Sport recently visited St Paul's Anglican Grammar School to speak to students enrolled in the school's Elite Sports Performers program.
The seminar was an all-day event and included speakers such as Stuart Tripp (Australian paralympic cyclist), Alice McNamara (world champion rower), Jamie Glazier (mental performance consultant), Josh Milner (sport science consultant), as well as Dr Aaron Bryce (local podiatrist).
The aim of the event was to provide students with highly informative and inspiring speakers who could offer them valuable advice developed from past experience.
World champion rower and international stair climbing champion Alice McNamara spoke about developing sporting resilience and explained how she balanced her medical studies with her VIS rowing training.
Competing at an international level in rowing for almost 15 years, she spoke about the inevitable ups and downs of sport and provided methods on how to bounce back.
Australian paralympic cyclist Stuart Tripp spoke to the students about managing their brand and social media, and had some fantastic messages for the students about life and sport, having had his leg amputated after crashing his car near Traralgon about 20 years ago.
Mental performance consultant Jamie Glazier spoke about becoming mentally prepared and offered strategies for staying focused and setting goals.
Sport science consultant Josh Milner delivered a practical session on the latest recovery, core and strength exercises from within the sports science industry.
Local podiatrist Dr Aaron Bryce demonstrated strapping techniques and foot care practices as developed from his clinically advanced podiatric practice.
More than 60 St Paul's students from both campuses are currently enrolled in the ESP program, which aims to assist young elite athletes to balance the demands of school with their sporting commitments. They will receive further visits from guest speakers throughout the year.