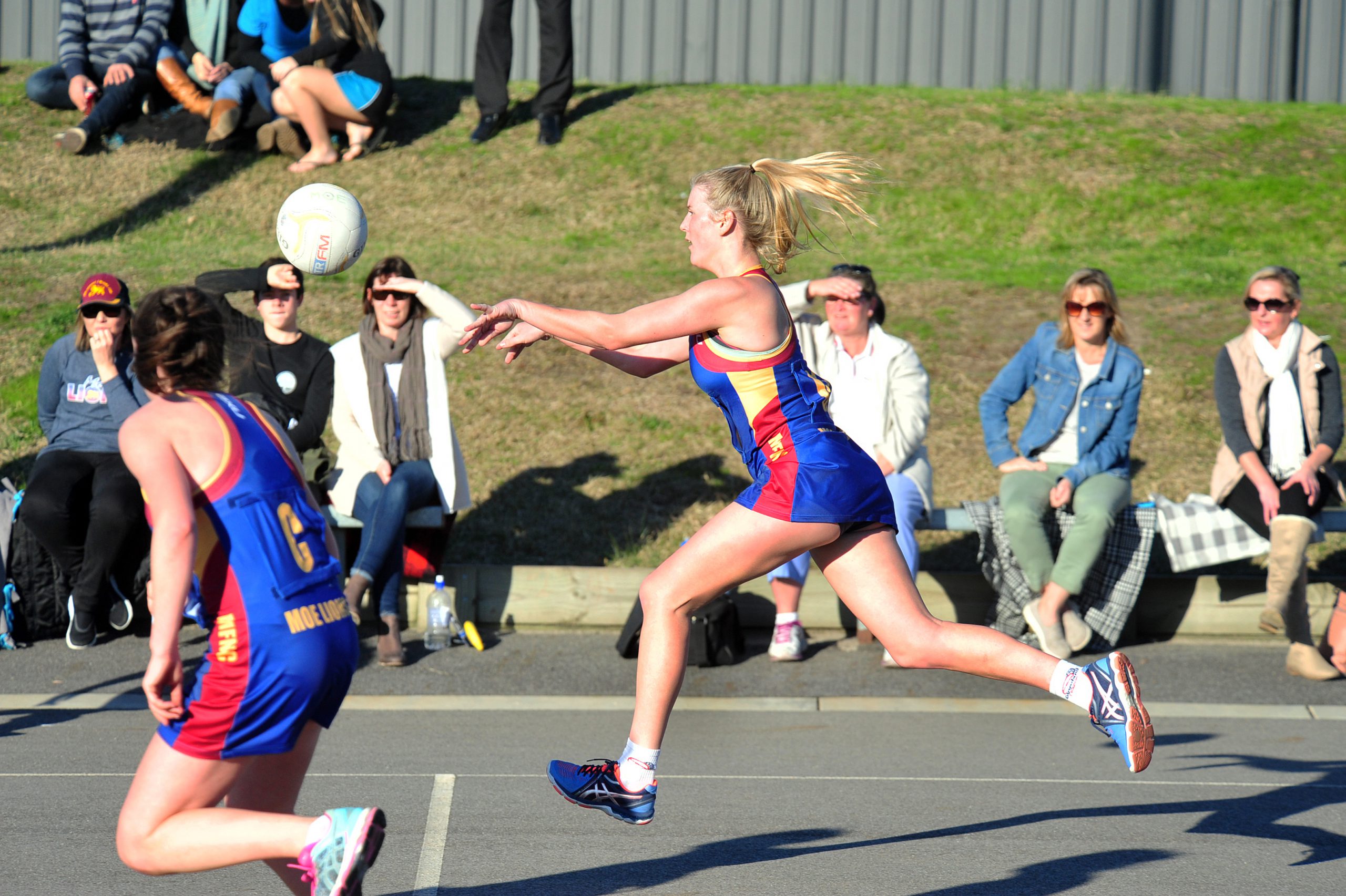 IN keeping with the theme for senior grades on the day, Moe fought out a tense battle with Wonthaggi in round 13 of the Gippsland League A grade netball competition.
While the senior footballers fell agonisingly short of a win, the women snuck across the line 44-42 in a nailbiter at Ted Summerton Reserve.
The tense victory pushed the Lions above Morwell on the competition ladder into third on percentage.
A grade
Moe 44 def Wonthaggi Power 42; Sale 41 def by Traralgon 68; Morwell 58 def Warragul 28; Drouin 77 def Maffra 30;
Leongatha 40 def Bairnsdale FNC 20
B grade
Leongatha 50 def by Bairnsdale FNC 54; Sale 26 def by Traralgon 57; Morwell 48 def Warragul 36; Moe 36 def by Wonthaggi Power 39; Drouin 35 def by Maffra 48
C grade
Leongatha 44 def Bairnsdale FNC 22; Sale 36 def by Traralgon 45; Morwell 35 def Warragul 20; Moe 31 def by Wonthaggi Power 32; Drouin 21 def by Maffra 46
Under 17
Leongatha 40 def Bairnsdale FNC 37; Sale 45 def Traralgon 40; Morwell 40 def Warragul 33; Moe 44 def Wonthaggi Power 26; Drouin 46 def Maffra 29
Under 15
Leongatha 30 def Bairnsdale FNC 28; Sale 26 def by Traralgon 39; Morwell 46 def Warragul 23; Moe 44 def Wonthaggi Power 42; Drouin 19 def by Maffra 62
Under 13
Leongatha 28 def by Bairnsdale FNC 34; Sale 50 def Traralgon 24; Morwell 30 def Warragul 18; Moe 33 drew Wonthaggi Power 33; Drouin 22 def by Maffra 38