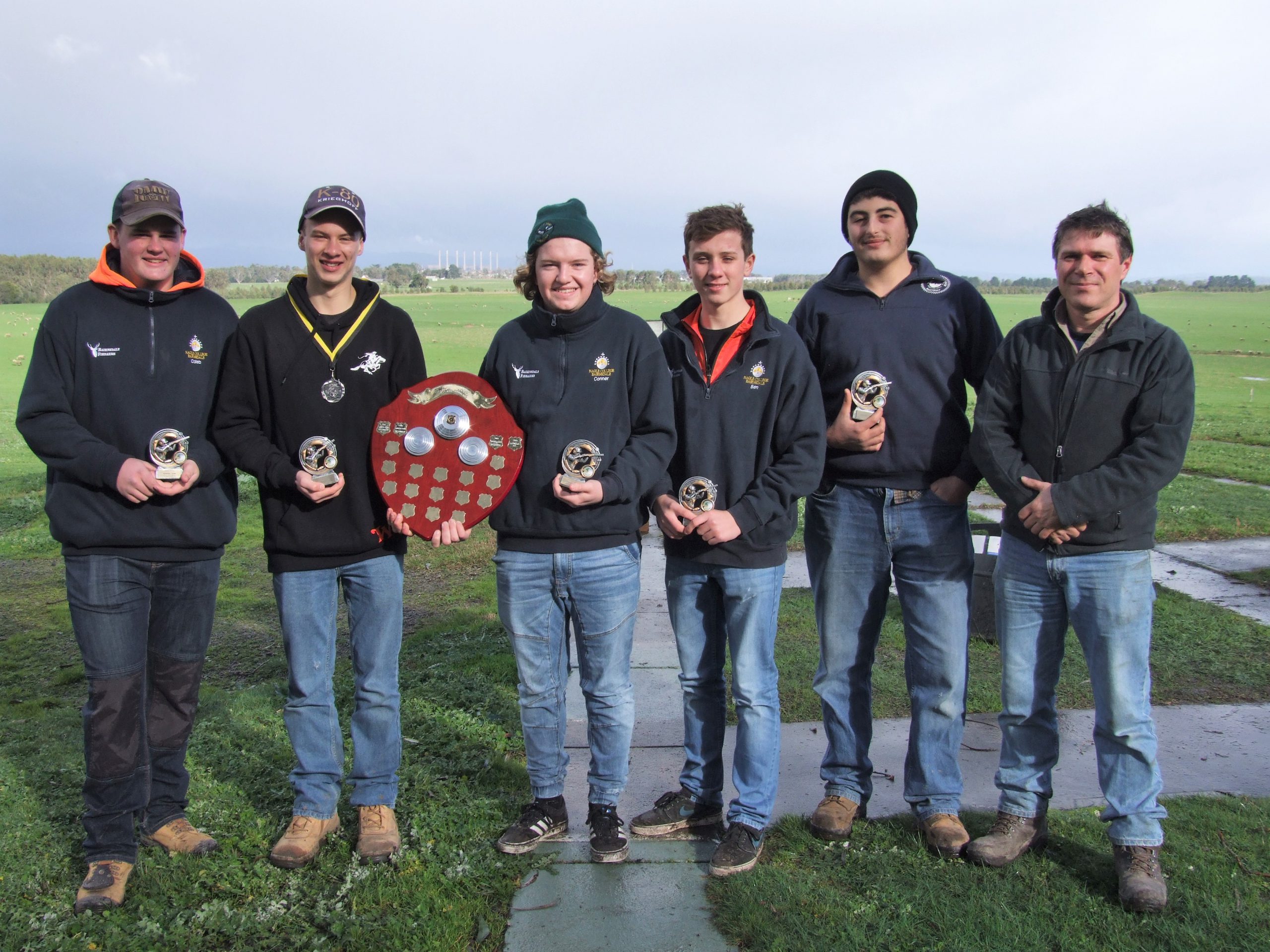 NAGLE College shot to glory at the 2016 Gippsland Schools DTL Clay Target Championships this month at Morwell Gun Club.
The Bairnsdale-based school ran hot in bitter cold to win the teams main event, with Adam Beechley, Ben Burchell, Connor Crane, Caleb Anchow and Will Bagnato combining to claim the perpetual Gippsland Schools Championship shield.
The wild weather which raged throughout the night brought snow and destructive winds to the table for the shoot.
MGC was required to add the clearing of fallen trees to the grounds setup list as students flocked in to compete.
During registrations the students were treated to a surprise visit by Lakes Entrance local Aislin Jones, the youngest Olympic shooter to go to Rio.
This championship is an important step for Gippsland schools' clay target competitors.
It showcases local talent and provides a natural progression toward the zone schoolpersons' championships in Frankston.
Competition started against dark skies and a snow capped mountain range as a backdrop to the trap houses.
About 103 students competed over 21 squads to challenge reigning champion Lavalla for the shield. The overall high gun was contested by Thomas Eden of Wonthaggi College and Will Bagnato of Nagle College.
After an elimination shoot off Eden took the high gun sash and Bagnato won the overall boys' sash.
Dakota Suckling of Wonthaggi College claimed the overall girls' sash outright. In the individual medallion events Ned Bradley of Wonthaggi took first in the senior boys.
First in senior girls was Georgie Oddy of Yarram Secondary. Lachlan Flemming of Flinders Christian College took first place in junior boys, with Renae Jones of Nagle College taking out top spot in the junior girls' event.