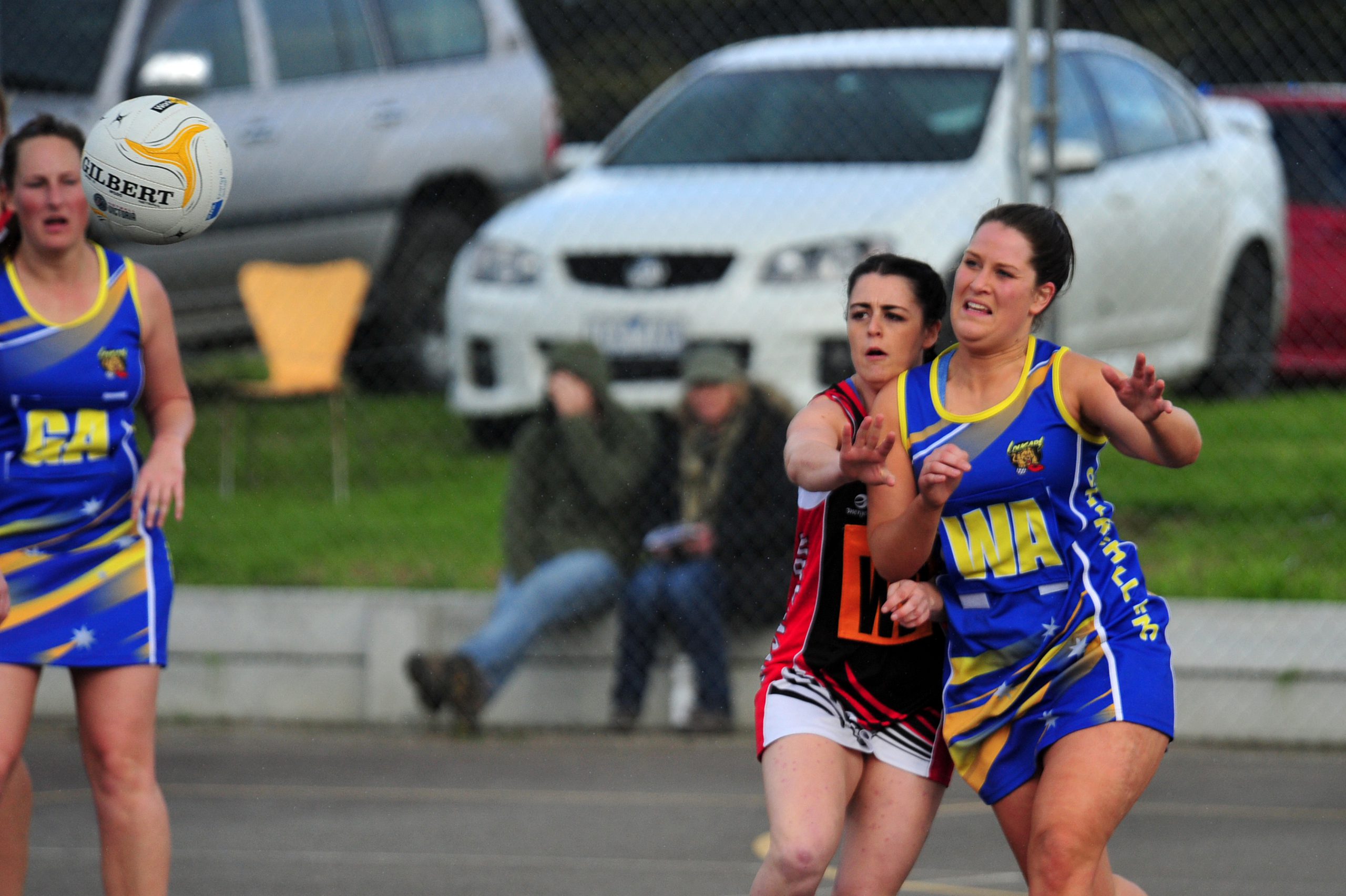 HEYFIELD edged out Rosedale by the narrowest margin to take out the North Gippsland Football Netball League A grade netball qualifying final at the weekend.

The Roos nabbed a 29-28 win over the side which finished one rung above it on the premiership ladder to book a date with minor premier Woodside in the second week of finals.
In yesterday's elimination final Cowwarr bowed out of the competition at the hands of Churchill.
The Cougars crushed the Saints 41-29 to keep their post-season campaign in tact.
A grade
Qualifying Finals Rosedale 28 def by Heyfield 29; Elimination Finals Churchill 41 def Cowwarr 29
B grade
Qualifying Finals Heyfield 41 def Sale City 40; Elimination Finals Traralgon-Tyers United 51 def by Rosedale 53
C grade
Qualifying Finals Woodside 25 def by Sale City 27; Elimination Finals Glengarry 22 def by Yarram 33
D grade
Qualifying Finals Heyfield 26 def Rosedale 20; Elimination Finals Glengarry 36 def Cowwarr 23
17 and under
Qualifying Finals Traralgon-Tyers United 44 def Churchill 17; Elimination Finals Rosedale 30 def Heyfield 21
15 and under
Qualifying Finals Traralgon-Tyers United 27 def Sale City 18; Elimination Finals Yarram 32 def Glengarry 25