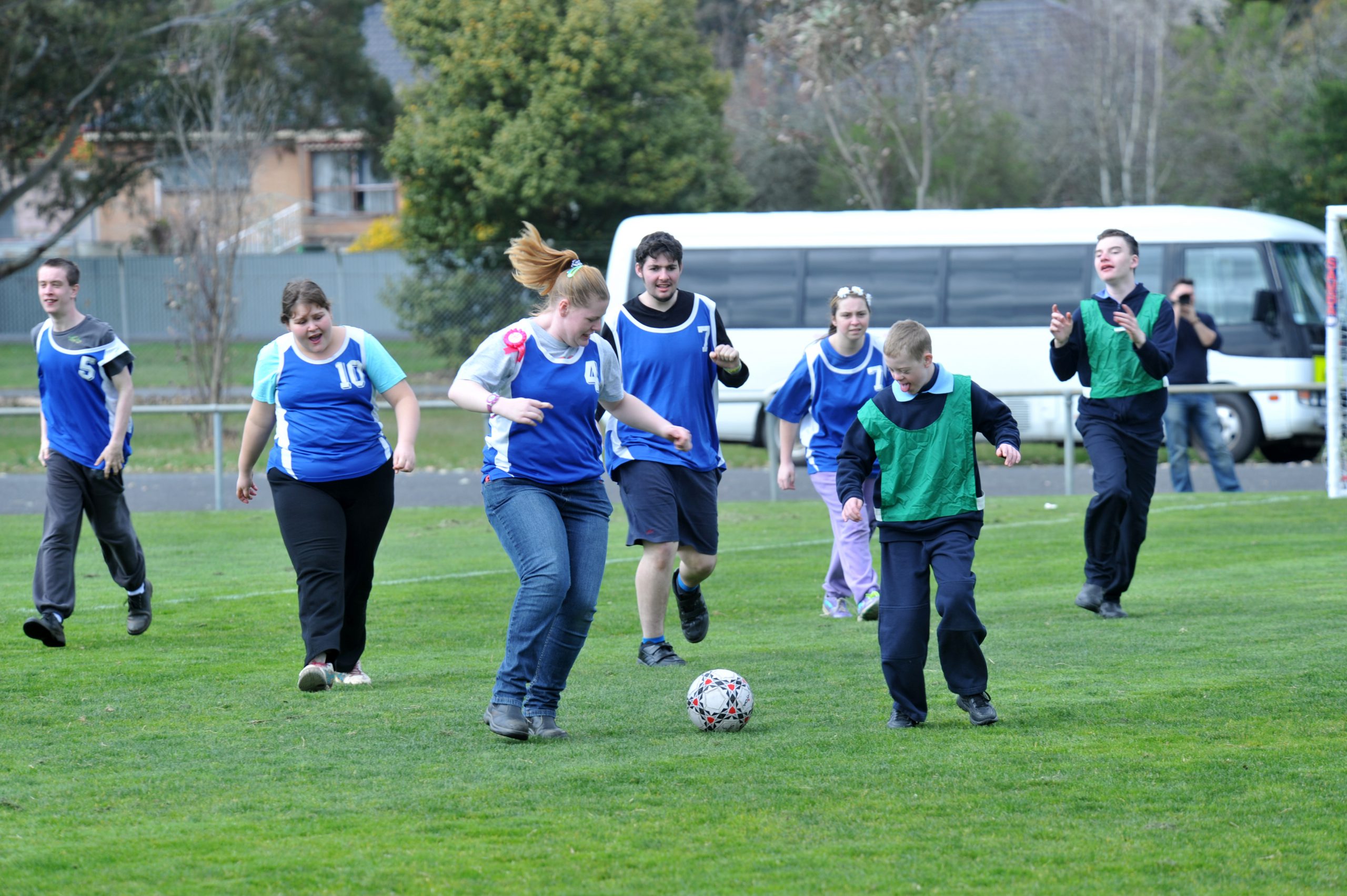 More than 900 soccer players will have a chance to show their skills when the Friendship Games returns to Newborough on Friday.

The Friendship Games, which will be held at Burrage Reserve, brings together students from schools to compete in a soccer tournament that emphasises camaraderie and participation.
Now in its ninth year, the event will feature students from nine special schools from right across Gippsland, Officer and as far as Wangaratta.
Baringa School assistant principal Kelly Mether, whose school organises the event, said the games provided an opportunity for the players to compete at their level.
"Sport for our kids can be limited because they have a lot of physical skills but they need a bit of patience and guidance when they're playing," Mether said.
"So it gives them a chance to compete against their peers."
Baringa has three teams competing in the event, which uses a five-a-side format.
She said the students were excited about taking part in the event.
"They've been training for terms for it," Mether said.
"They're excited about showing off their skills and having some competition."
The all-abilities event also provides an opportunity for students with mobility problems to participate.
Players will compete across two divisions – one for players with previous soccer experience and one for those without.
"We've got local kids from local and schools clubs to be the referees so it gives them a chance to be involved as well," Mether said.
She encouraged the community to attend the games and support the players.
"The kids love support from family, friends and anyone who wants to come along and cheer along some soccer action on the day," Mether said.
The Friendship Games kicks off at 10.15am tomorrow at Burrage Reserve, John Field Drive, Newborough.