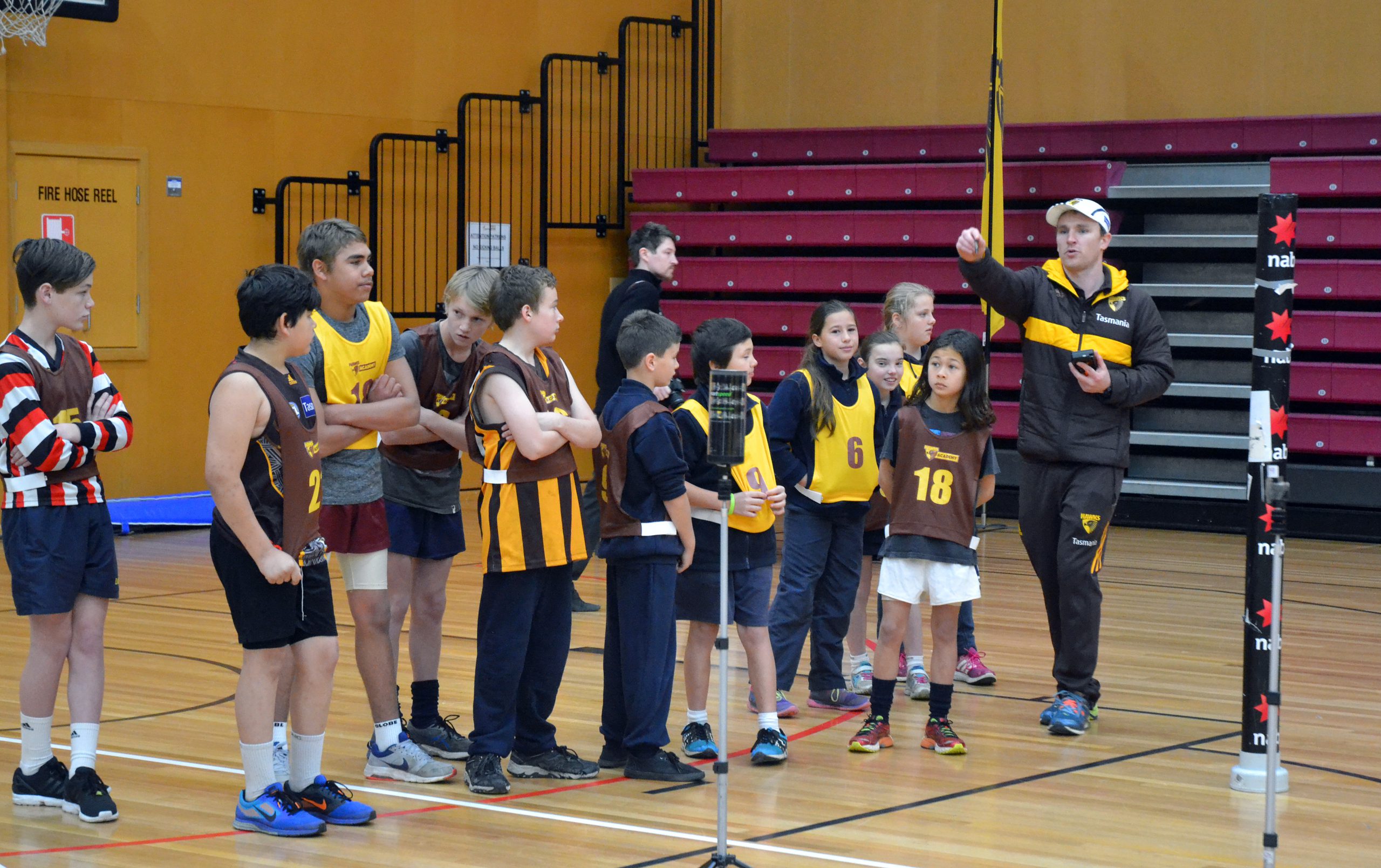 Hawthorn Football Club has taken the first step towards establishing its Next Generation Academy in Gippsland by holding trials in Traralgon on Monday.
Earlier this year AFL clubs were each assigned zones across Victoria and the Northern Territory to establish branded academies to foster elite talent inside those regions.
As part of the plan, Gippsland was zoned to Hawthorn, along with parts of outer eastern Melbourne and Catherine in the Northern Territory.
The academies will be open to talented youngsters across the region, but will particularly focus on identifying indigenous and multicultural youth.
AFL Victoria diversity talent manager and three-time Brisbane premiership player Chris Johnson was in Traralgon for the trials.
He said they would help identify future talent.
"It gives them (the participants) an opportunity to be looked at in a talent search rather than just playing football," Johnson said.
"You can actually identify kids from other sports that have talent and try to convert them over to football if their other sports don't work out for them."
On Monday academy participants took part in ball skills, speed and agility activities with representatives from the academy.
"The indigenous and the multicultural are the main targets which the Next Generation Academy will target," Johnson said.
"The AFL will have an extra three spots on their category B lists to be able to put indigenous and multicultural kids on their primary list."
It is expected that talent identified through the academy system will eventually filter through to AFL level.
Ex-Richmond star Nathan Foley will head up the academy.
AFL Gippsland general manager Travis Switzer said eventually the Hawks would have academies across Gippsland.
"Down the track our intention is to have academies for the most talented kids across the region from the ages of about 11 to 15," Switzer said.
"We've got some really talented kids in our region who are here today and doing their testing and going through their paces with Hawthorn."
He said a major aim of the academy system was to build interest in Aussie Rules football among multicultural communities.
"The intention for us is to get in particular more multicultural kids playing our sport for starters," Switzer said.
"We know we've got a number of indigenous kids playing footy in Gippsland as well, but this is a great opportunity for those kids to work with a club like Hawthorn and to get identified."
The event was held in conjunction with a come-and-try day for Latrobe Valley school children who took part in range of football training activities.