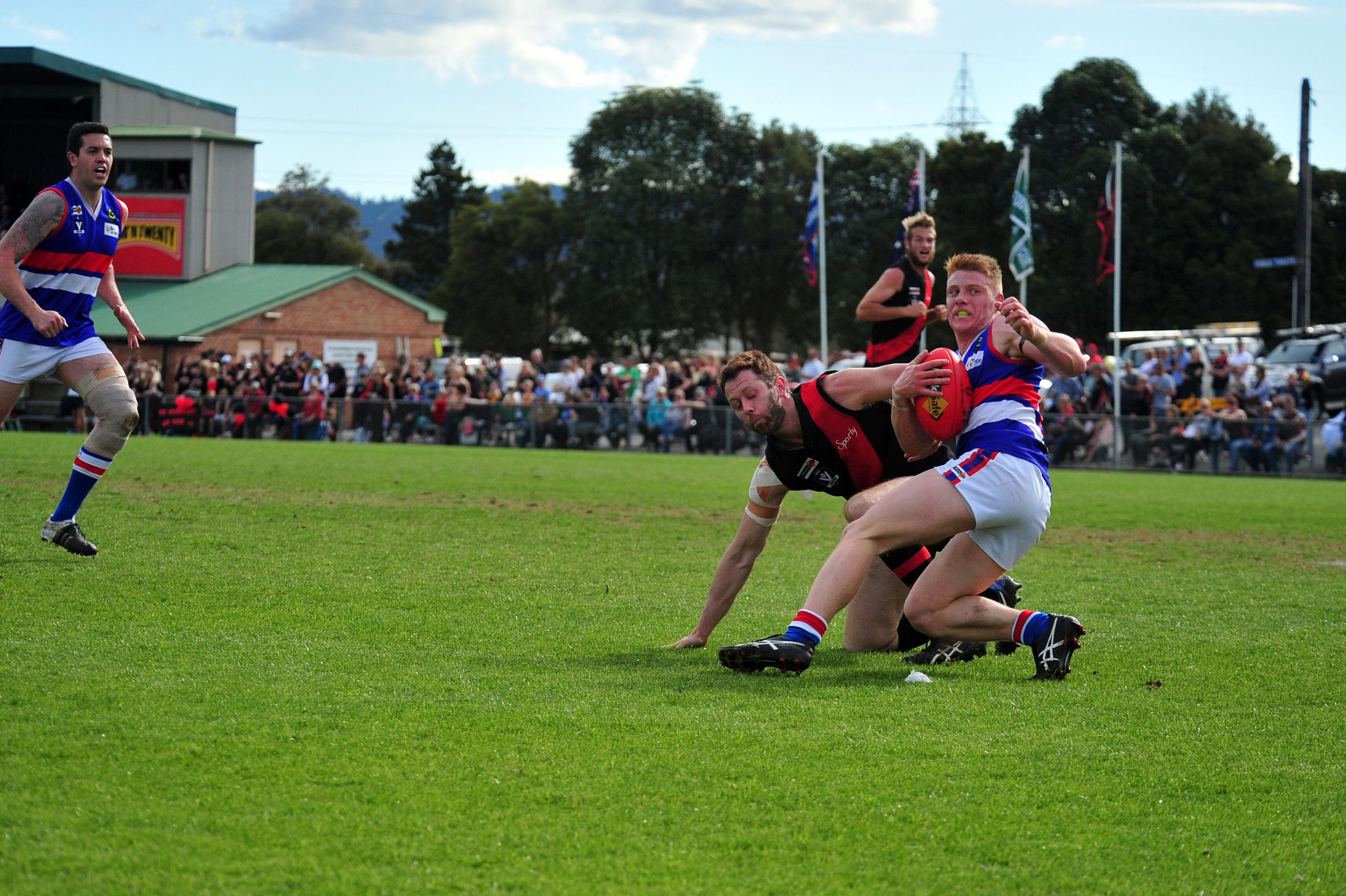 When Thomas Wilson walked onto the field for yesterday's Mid Gippsland senior grand final he had a special message written on his wrist.

"I played in (Newborough's grand final losses in) 2013 and 2014, so every week I tape my wrist," Wilson said.
"This week I wrote two numbers on my wrist and it says '2013' and '2014' just for that time that I can't go any further, I can't go any harder, I looked at those two numbers because there's no way I want to feel that pain again.
"They really got me over the line."
The approach worked and by the time he walked off the field he was wearing a premiership medallion and had been named best on ground.
Despite winning the medal, Wilson said the most special thing was winning a grand final with his older brother Rob.
"I can't even describe it after two losses to finally get one with my brother was probably an important thing for me," he said.
"I've played a couple of junior ones, but I don't think anything compares to playing with my brother who's probably the reason I play footy, so to win one with him is unreal."
Speaking after the game, he paid tribute to his club and teammates.
"This is the club that taught me everything from under-10s up until now," Wilson said.
"I'm mates with these blokes, brothers with these blokes and forever now I'm premiership teammates with these blokes. It's something special."
Rob Wilson described his brother as "a credit to himself".
"He's matured, he's been at VFL level, he knows what it takes – semi-professional and he just keeps working hard," he said.
"Regardless of whether he got best on, just having him here and playing with him is just very special.
"We've missed twice already, we were lucky enough to do it this year."