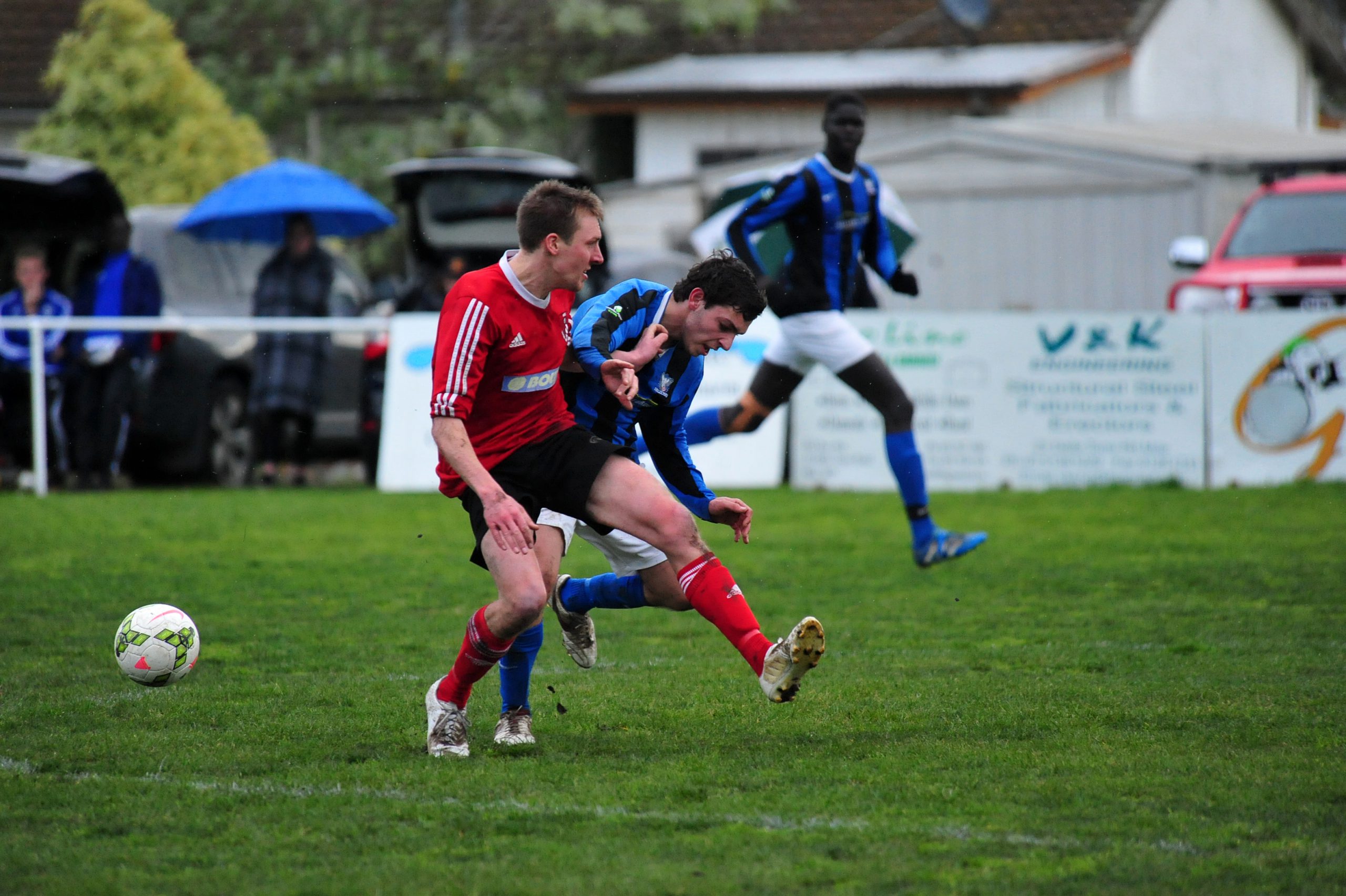 A Battle of Britain three-peat beckons for Falcons 2000 tomorrow night but it will have to overcome this season's bogey team to retain the oldest perpetual trophy in Victoria.

Newly crowned Latrobe Valley Soccer League champion Moe stands in the Birds' flight-path on the eve of the cup final, as it has all season.
The Red Devils scored a win and salvaged a draw, despite being reduced to 10 men for a half, against their Morwell nemesis throughout the home and away fixture and have all the momentum leading into the cup final after topping the table.
While Moe has been the form side in the league, the cup competition has long been a pet event for Falcons.
The Birds have won four of the past seven BOB finals, including two in a row over Sale and Churchill, while Moe's last cup came 27 years ago.
Falcons are aiming to become just the third team to win three consecutive cups, following Yallourn in 1964-66 and Churchill in 2005-07.
Coach Nick D'Alessandro is yet to taste defeat in the knockout competition as a coach and plans to keep it that way.
"To do three would be very significant for us and me as coach. I've been part of the club for five or six years now so it'd be a good way to round out a good three year tenure as coach," D'Alessandro said.
"It'd be a really big achievement for us from where we were three years ago to where we are now to solidify what we've been able to achieve."
The third-year coach said Falcons would look to harness the disappointment of losing the league to Moe as fuel for this clash.
"We've been looking forward to this final knowing Moe got a bit away from us in the league," he said.
"Knowing we're playing Moe in this game (since June) and knowing they're the team to beat has brought about a fair bit of excitement for us to get another go at them."
While the cup has been overflowing for the Morwell side in recent years it's run dry at Moe for some time.
The Red Devils went back-to-back in 1988-89, their most recent cup triumph, and scored the league-cup double in the latter year – a feat coach Kevin O'Farrell hoped to match.
"I don't think any of our players, except probably our goal keeper (Peter Albanese who) played in '89, has won the cup before so we're pretty keen to try and get our hands on it," O'Farrell said.
"It'd be massive (to win the cup). Our goal at the start of the year was to win the league and now that's done the cup will be massive.
"I think '89 they did the double, the league and cup, so to emulate that would be good."
Having edged Falcons out for the league title, O'Farrell said Moe must avoid complacency.
"There certainly is that risk, we've got to make sure everyone's focused… up for it. The boys in our squad hate losing, they're not going to roll over and say we've won the league and that's enough," he said.
"Behind the league title it's the next best trophy to win. We've got a full side, the boys are fit and it's a pretty settled side, so it's about getting the job done on the night now."
Falcons defeated Morwell neighbour Pegasus 4-2 at Latrobe City Sports Stadium and the Red Devils crushed Sale United 6-0 at Hazelwood South Reserve in their respective semi-finals back in June.
Both sides will have a full strength roster available for the AFL Grand Final eve encounter.
The senior match will kick-off at 7.30pm at Latrobe City Sports Stadium.