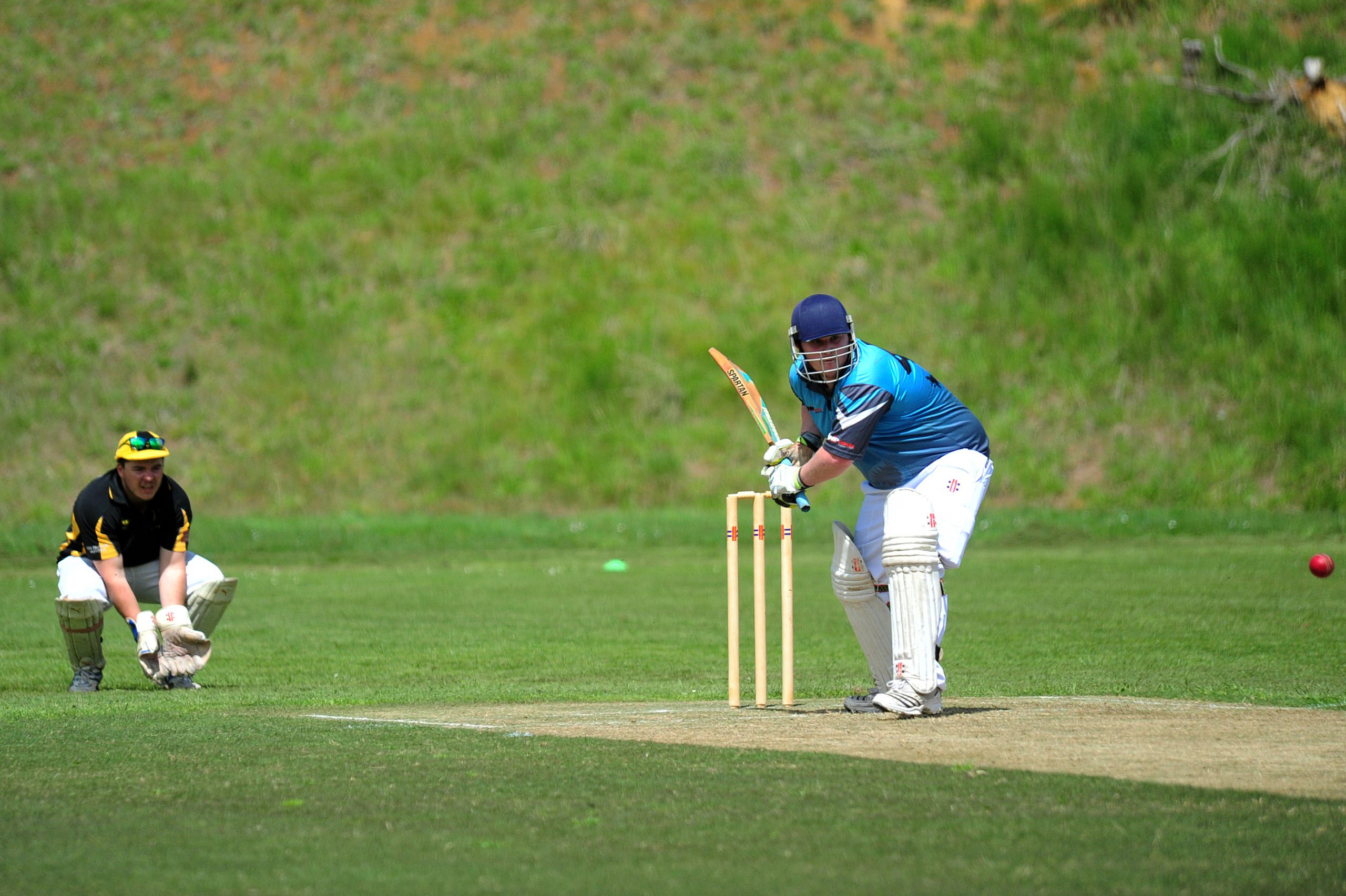 Moe captain Andrew Philip hopes his team posts its opening Central Gippsland Cricket Association first grade win on Saturday, but knows he needs to overcome the firepower of Latrobe's bowling attack.

The Sharks go into the match fresh from victory against Trafalgar – at one point having the Ships 8/50 in an exhibition of tight bowling before they were able to drag themselves to 98 all out.
Led by Chris Johnson (2/20), the Latrobe attack collectively conceded a miserly 2.43 runs an over in a display which included 13 extras.
Philip said he was under no illusions about the size of the task confronting his young side.
"They've got a very strong bowling line up… so it's going to be a tough ask for us," he said.
"They've made the last five or six grand finals, so they're going to be strong."
The Lions were once the competition's team to beat, winning eight back-to-back premierships between 2005-6 and 2012-13, but now Philip finds himself tasked with rebuilding the team's fortunes after finishing bottom of the table last season.
At the forefront of the rebuilding process is the Moe skipper himself, who scored an unbeaten 110 in round one against the Ships, and the returning Pat Spiteri who scored 62.
They will be joined by returning premiership quick Sam Price, who was unavailable in round one but returned figures of 2/22 for the Lions' second grade side on Saturday.
The Moe skipper said it would be up to the experienced players to lead the way for the Lions.
"With their bowling line-up we need to make sure we leave wickets in hand to have a good hit-out in the last 15 overs," Philip said.
"Guys like myself and Pat Spiteri will play a big role in that and then it's up to our young guys to get some runs."
He said it was important his team registered its first win soon.
"I've always said to our guys that you can't go into the two day games with only one or two wins under your belt – It's hard to catch up from there," Philip said.
"It's important we get our first win under our belt fairly early and build momentum from there."
The Express was seeking comment from Latrobe captain John Kus at time of publication.
TRAFALGAR hosts Yallourn North this weekend in a match which provides both teams with an opportunity to claim vital points.
The two teams are fielding new teams with new captains this season after losing personnel in the off-season.
The Bombers remain winless, suffering a heavy loss to Jeeralang Boolarra while showing fight against Morwell on Saturday.
The Ships won their opening clash against Moe, a thriller which was not decided until the final over, before losing to Latrobe at the weekend.
After two rounds, Yallourn North is seventh on the ladder while Trafalgar is fifth.
Bombers captain Callum Polo said the game was an opportunity for his team to register its first win of the season.
"Hopefully the confidence we take out of this game (against Morwell) we can carry on to next week and have a win," Polo said.
"The boys are ready to go – we're all looking forward to the next step."
The match will be played on Trafalgar Recreation Reserve's hard wicket, something Polo said he did not expect to work in his team's favour.
"Batting on a hard wick is different and bowling on a hard wick is different," he said.
"We do it at training so hopefully we can go out to the middle and take it to them."
MORWELL has rocketed to second place on the ladder after defeating Yallourn North and will hope to cement its position with a win against Jeeralang Boolarra on Saturday.
The Tigers out-classed the Bombers in their first game back on Saturday, after having the bye the previous week.
Mark Cukier started his season in fine form with 89 runs and import wicketkeeper-batsman Jordan Campbell immediately made his mark with an unbeaten 53.
The Panthers will hope to make amends for last week's heavy loss to reigning premier Mirboo North when it returns home for this weekend's clash.
Jeeralang Boolarra struggled to get going and lost wickets at regular intervals to be all out for 119 before Rob Phoenix (95), Brett Pedlow (66) and captain Shane Peters (75) put the result beyond doubt.
Last time the two teams went head-to-head in a one day match Morwell was victorious – posting 7/213 to the Panthers' 118.
Mirboo North has the bye.