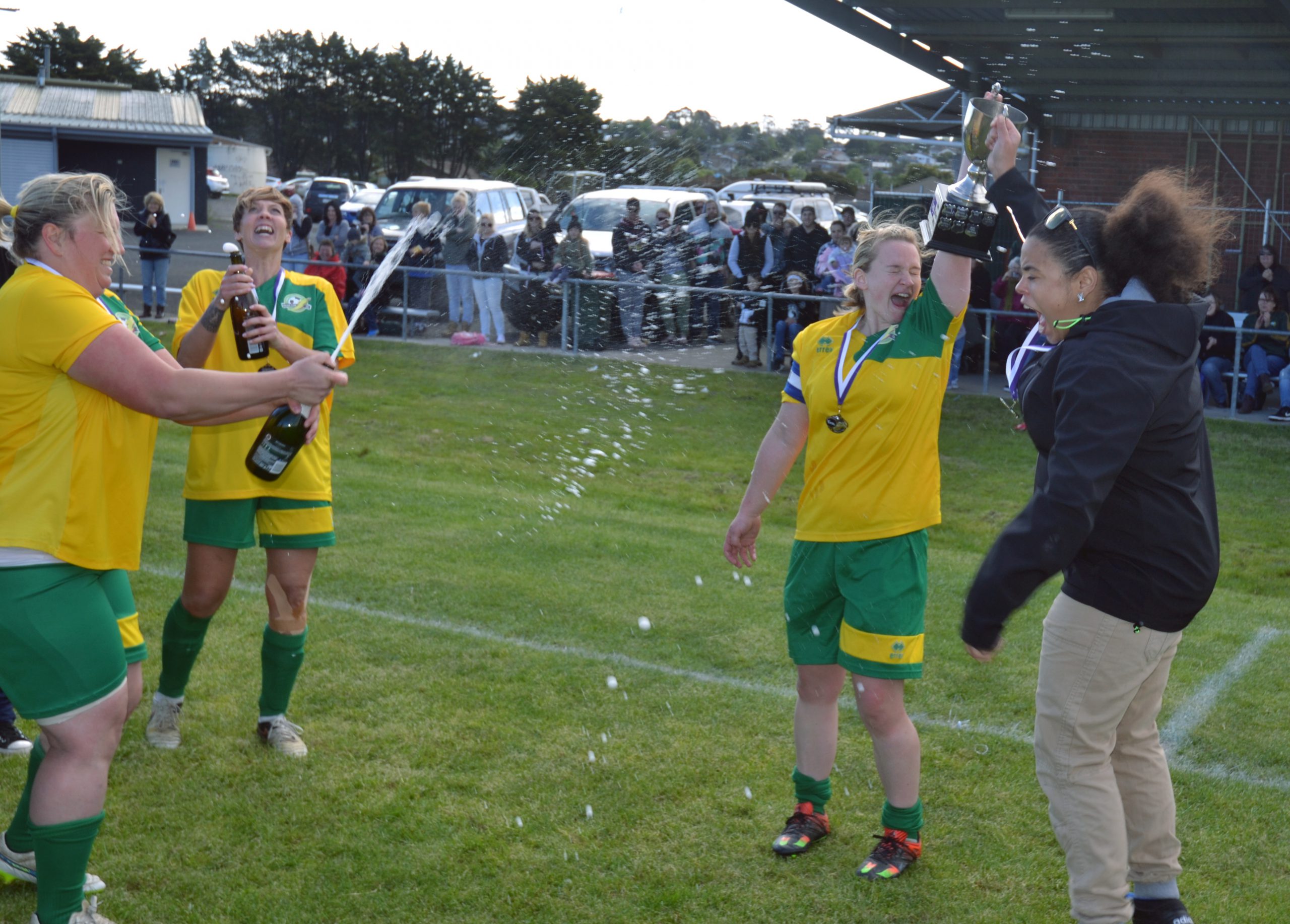 Tyers Lightning have made it a hat-trick of grand final wins after defeating Fortuna 60 4-0 to clinch the Latrobe Valley Soccer League women's premiership yesterday in Morwell.

The two teams went head-to-head at Crinigan Reserve in a match dominated by the older and more experienced Tyers side.
The Lightning managed two goals in the first half, but despite the pressure Fortuna did not back down and were able to create some chances in the second half.
Despite some determined defending from Fortuna, Tyers managed two more goals in the second half to put the result beyond doubt.
Tyers coach Katie Goodman said it was a nice way to finish the season after finishing second in the league.
"There's been ups and downs but they've pulled it off, they've done it – (it's) their third year running in this, (I'm) really happy," Goodman said.
"We knew what happened when we played against Traralgon City that we didn't get the results that we wanted and the league is getting better and if you slip up once that's it, pretty much (for the league title).
"Winning this makes it better, like I said it's our third time winning it."
She said winning the first premiership played under the LVSL banner gave the win special significance.
Prior to this year the teams had competed in the Gippsland Soccer League central division.
Goodman said her team's experience had been a key factor against a young Fortuna side which featured a number of 13 year-old players.
She had some kind words for her opponents.
"They're a young side and I think that's what didn't help them today," she said.
"They're not as old and wise, but in a few years they're going to probably be the best team in the league."
Fortuna coach Greg Shankland said going into the match he wanted his side to learn from the experience and take something out of the game – something he said they managed to achieve.
"They have to know what it's like to go up against an elite side, they fought it out and didn't give up at any stage," Shankland said.
"We were up against one of the best teams in the Valley and this is where, we want to be in three years time."
The game marked Fortuna's second grand final of the season, after qualifying for the Browne/Huiser Cup final which they lost to league champions Traralgon City 5-0.
Shankland said the team had exceeded his expectations.
"Our women's soccer is strong – I've had a couple of phone calls this week from girls who want to come to the club. Women's soccer is alive and well," he said.