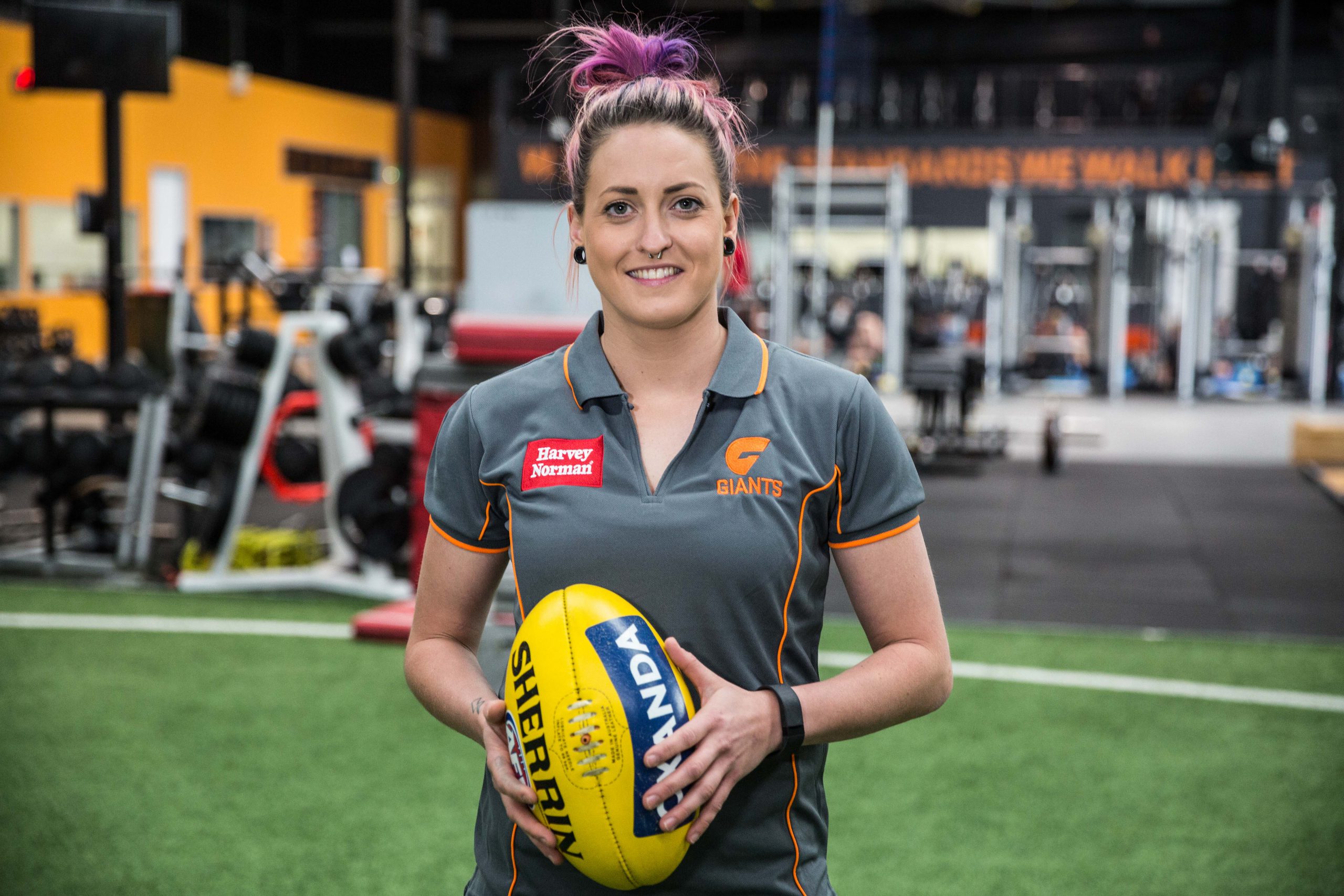 A near-season-ending foot injury had Kristy De Pellegrini convinced she had little chance of being drafted for next year's inaugural national women's AFL league.

The former Hazelwood South resident broke her foot in the opening round of the season while playing for the Southern Power in the AFL Sydney Women's Premier Division.
"When we played round one of the season I broke my foot in the first 15 minutes of the game," De Pellegrini said.
"I was in a cast and moon-boot for six weeks, but I didn't play until the last round, so I probably didn't play for about 10 weeks.
"It was shattering considering I had such a good start to the year; I didn't think I had a chance (of being drafted) this year."
However on 12 October, De Pellegrini heard she had been drafted to the Greater Western Sydney women's team. The electrical apprentice received the news while up a ladder at work.
"It was shocking, it was completely unexpected," De Pellegrini said.
"I was actually at work and I took my lunch break later so I could watch the start of the draft, because I knew a lot of the girls who were in it."
De Pellegrini, 26, grew-up in Churchill before moving to Hazelwood South. She attended Lavalla Catholic College in Traralgon.
She moved to Sydney in late 2012 for work.
"I started my electrical apprenticeship when I moved up here," De Pellegrini said.
"I'm currently in my fourth year, so I'll be qualified next year. I love it."
De Pellegrini was looking for a sporting club to join in Sydney when she decided to start playing Aussie Rules.
"I only played (football) at school – we'd play a few games a year but there was no opportunity to play so I always did basketball and netball," De Pellegrini said.
"The boys played footy, and the girls played netball, but I wanted to play footy.
"When I came up (to Sydney) I was looking for a netball or basketball team and a few of my friends suggested Aussie Rules."
In her first year of playing De Pellegrini was selected in a representative team and was later selected in the state team to play against Victoria.
This year she was a member of the Sydney Football Academy and played for Sydney in an exhibition match against GWS.
"It was great playing against the highest quality of footballers in NSW, and we got to play on the Sydney Cricket Ground which was unreal," De Pellegrini said.
The defender said she was looking forward to next year in the new league, and the opportunities that came with it.
"I'm just looking forward to playing with and against the highest quality footballers in the country," she said.
"Also to the quality of coaching and learning from coaches and the experienced girls and just bettering myself as a footballer."
The players begin their pre-season training with GWS on 14 November.
*Aimee Dawson is a journalism student from La Trobe University.