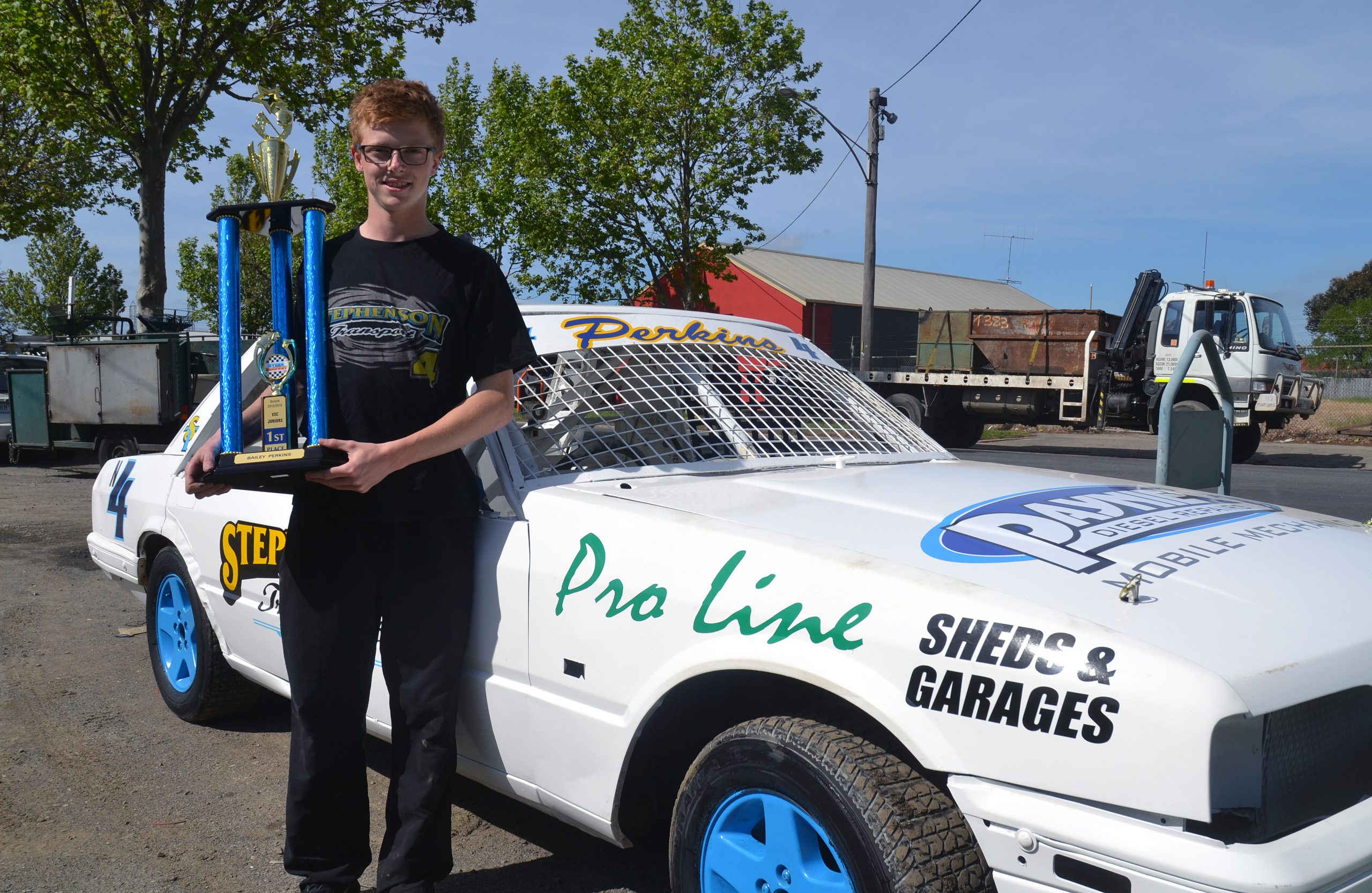 For many teenagers 15 is an age when they first start studying the road rules with an eye to getting their learner's permit on their 16th birthday.

But for Moe's Bailey Perkins it will forever be known as the age when he won six Speedway awards on the back of his driving skills.
Among his awards were trophies for outstanding junior driver 2015-2016, overall junior series points winner and most determined junior series driver.
Bailey said he had no idea he would enjoy this much success at the beginning of the season.
"I just went out racing and I had luck and I got club champion at Nyora, club champion at Bairnsdale, overall points at Nyora, Bairnsdale club champion, junior series overall winner, most determined driver and top five finishes in every race," he said.
Bailey races in the Victorian Speedway Council's junior standard saloons and has participated in the sport since he was 12.
The past two years he has been driving a V8 Ford XF.
Bailey is a member at Nyora, Bairnsdale and Rosedale speedway clubs.
He said his favourite thing about the sport was "being able to handle a car at fast speeds".
"I just love going out there and having fun, racing with all my mates and just being able to love something that I do on weekends," Bailey said.
"It's awesome to be able to have this privilege from my parents; we can start at 10 and I started racing at 12."
He said the "big and open" track
at Alexandria in central Victoria was his favourite.
"But I like racing around here," Bailey said.
"I race at Rosedale, Bairnsdale, Drouin and Nyora and we can go further up to Alexandria and Wangaratta."
Speedway is something of a tradition for the Perkins family, with Bailey the fifth child in the family to take up the sport.
His father Allen "Polly" Perkins and brother Braiden work on his car to help keep it on the track and other members of the family provide support on race day.
Bailey has one more season left in the junior class before he moves into the senior ranks
He said he hoped to finish his time in the juniors with another strong performance next season.