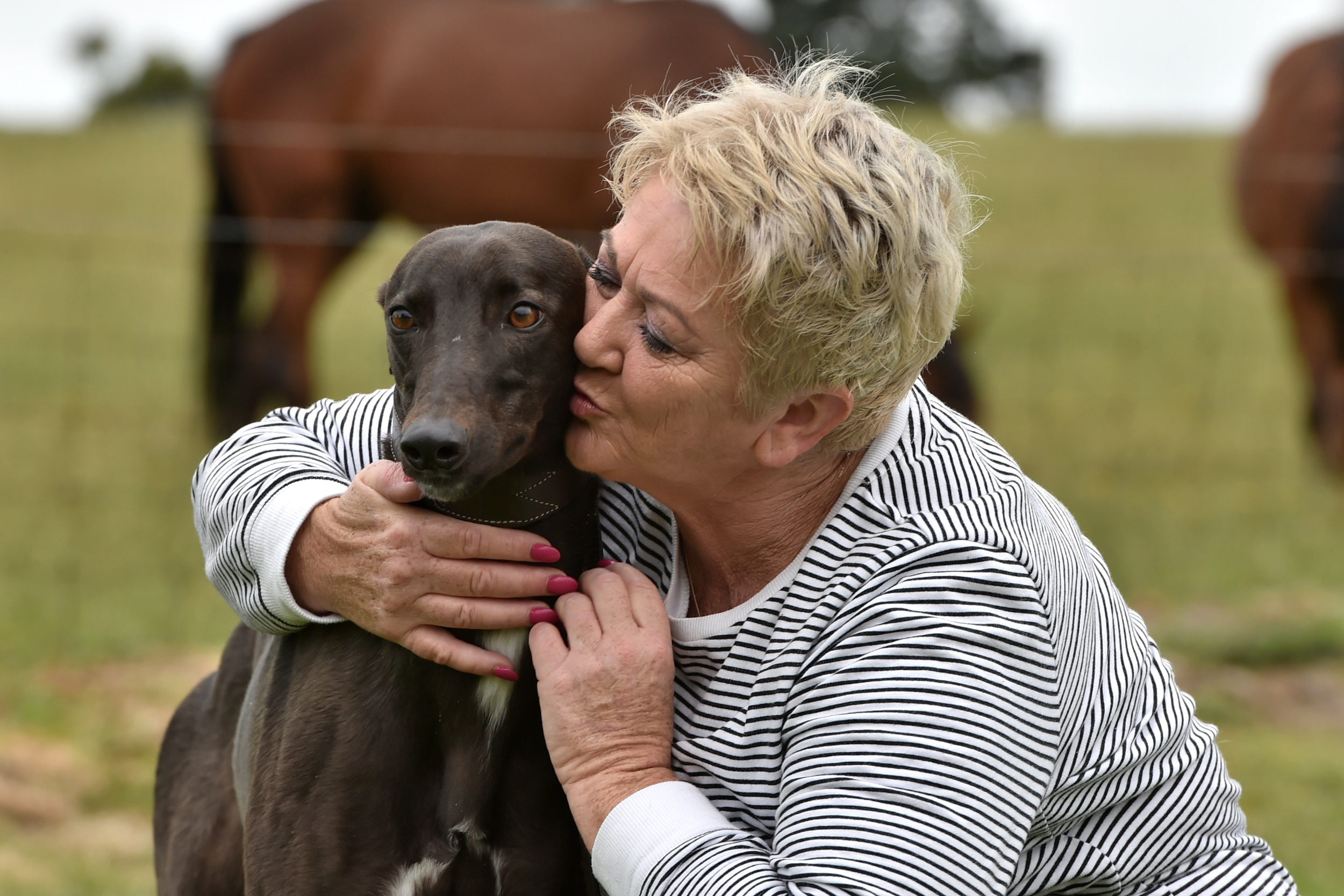 Alex Jesaulenko is a footballing legend whose speckie in the 1970 grand final would be remembered as the mark of the century.

Now Traralgon trainer and breeder Terri-Maree Morris hopes the Carlton and St Kilda legend's greyhound namesake will make history of his own when he races in the final of the Melbourne Cup tomorrow night.
"He's got a one in eight chance, but I'm really happy with his preparation," Morris said.
"I can't do any more than what I've done with him – I couldn't be any happier with his preparation."
The Group 1 Melbourne Cup is the world's richest greyhound race with $600,000 in prize money on offer.
Jesaulenko has an enviable record with 25 wins and 13 placings from 50 starts, amassing $107,070 in the process.
He has victories from his last three starts and his latest win, at Sandown on Friday night, secured his qualification for the Cup final.
Jesaulenko has already built an impressive CV – last year becoming the first dog to win at the renovated Glenview Park, before qualifying for this year's Traralgon Cup.
Morris said she was excited to be competing on the big stage.
"I think that's every trainer's dream, without a doubt," she said.
"You're racing against all the best dogs and you just have to hope everything works out for you on the night."
A lot of work has gone into preparing Jesaulenko for the race, including regular visits to the vet and keeping a close eye on his training regimen.
"The exercise regime has to be spot on – you can't overdo it one way and underdo it another," Morris said.
"You have to have it all in sync."
Although the outcome of the race is still to be decided, one thing that is certain is Jesaulenko's preparation for the attention which will follow if he is victorious.
"He was spoilt as a pup," Morris said.
"He went to primary school when he was six weeks old for a school assignment at Grey Street (Primary Shool in Traralgon).
"When he was 12 weeks old he went to Traralgon College for a sports assignment.
"So he was destined for stardom."
The Melbourne Cup will be held at Sandown Greyhound Racing Club tomorrow.