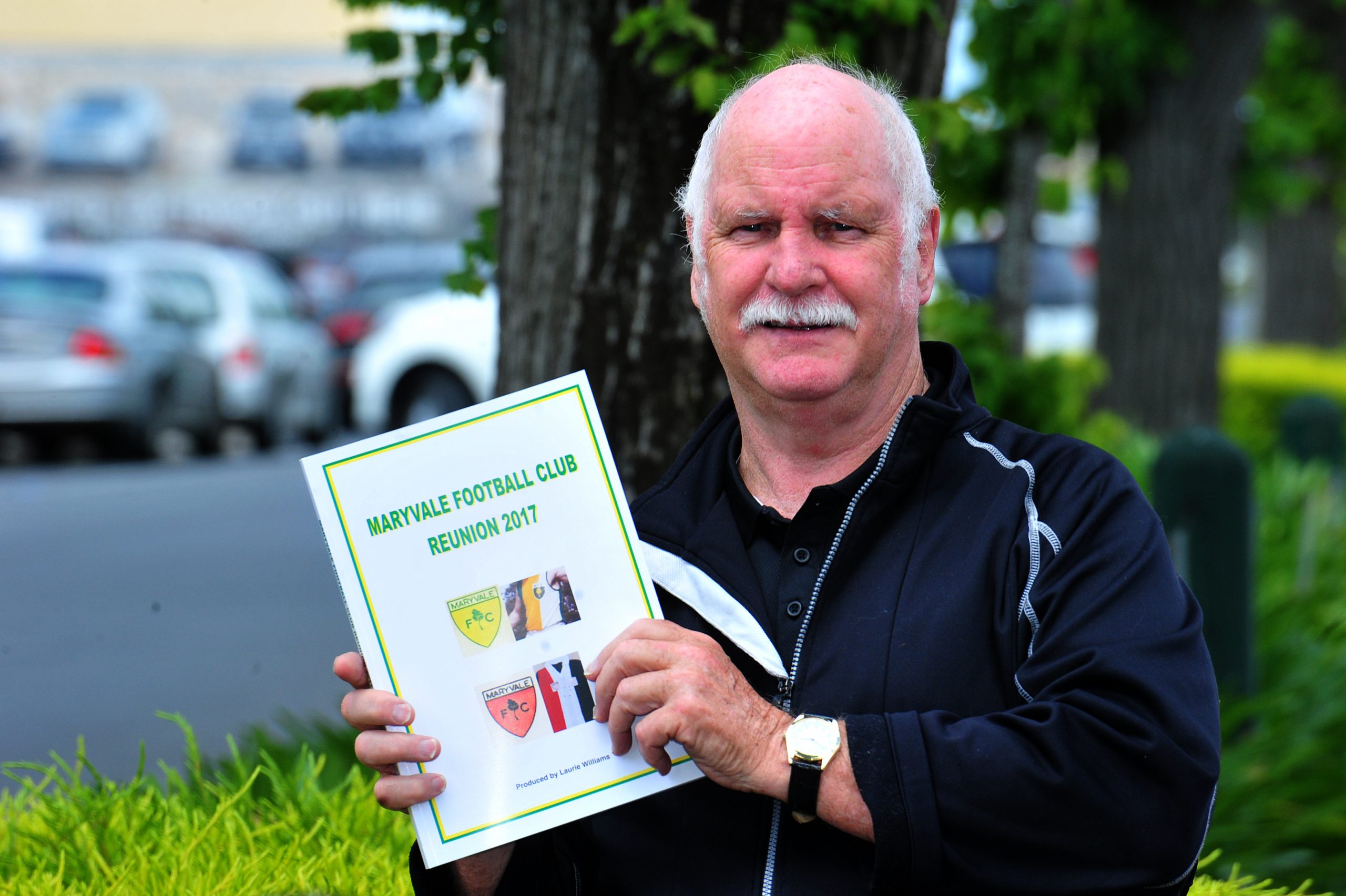 If you were to ask people the first thing that comes to mind when someone mentions Maryvale you would get a variety of responses.
Paper, the mill or jobs would be among the top contenders.
The one you wouldn't expect to hear would be football.
But between 1960 and early 1987 the mill was home to the Maryvale Football Club.
For 26 seasons the club played games at an oval inside the mill's grounds and filled its playing ranks with workers.
Now, ahead of the 30th anniversary of its demise, former player Laurie Williams has published a 167-page book outlining the club's history.
Williams said he wrote the book to coincide with a reunion of past players on 26 February next year.
He has written histories of the Mirboo North Football Club and Traralgon's Police Boys Junior Football Club but said this book was different because the club was "not around anymore".
"We don't like to see the club totally forgotten," Williams said.
"There's still a lot of the old players around and I thought we've got to bring it back just for people to read it and bring back memories.
"Memories are lost if you don't have them recorded."
The book features photos, match results, goal kickers and details about premierships and the club's committees.
It charts what Williams called the "three distinct eras" of the club's history: 1960-1965 when it was in the Sale-Cowwarr Football League (which became the North Gippsland Football Netball League), 1966-1979 when it played in the Mid Gippsland Football League in its original green, white and gold strip and from 1980 until its demise when it played in a strip similar to St Kilda's to save costs.
The club was born when members of a social club which operated at the mill decided to start a football team.
"They got thruppence from each person at the APM (the mill) out of their weekly wage to fund the football club," Williams said.
"That's how it first started and they joined Sale-Cowwarr Football League in 1960 and won a premiership in 1964."
A disagreement with the league resulted in Maryvale making the move to Mid Gippsland and in line with the league's regulations it had to field a reserves team as well.
"So we did that and we won our first premiership in Mid Gippy in 1968 and then reserves won '69 and '71 and the thirds in '73 and everything was sort of alright," Williams said.
The association with the mill was a definite boon for the club, which did not have to pay rent to use its ground and had ready access to its workforce.
"A lot of the players worked at the mill and on Saturdays they might have had to work an eight hour shift – so what we would do is pay someone else to do their shift," he said.
"But then the APM sort of stepped in at this stage and said 'we're not really up with that', (because of) public liability, accident things, so that sort of cut that a bit."
The mill's decision hit the club's ability to field consistent sides hard.
"A lot of players never played every week after that," Williams said.
"They might have played one out of every three weeks because they were working day shift on the Saturday."
Despite the club running into problems, Williams said it was still a good place to play football.
"We had some good times, we had a lot of illegal activities which were poker nights and things which were highly illegal," he said.
"Before we had any liquor licence we used to sell the beer out of the back of the boot because we were in a position where we could see, there's two roads coming in so we could see if there was a police car or anything coming around and close the boot."
But things became difficult as the club struggled to field consistent teams and had a shortage of advertisers.
In 1980 the club changed its colours to match those of St Kilda in a bid to cut uniform costs.
But it was not enough to stave off the
end and Maryvale played its final game in 1986.
"We had an annual meeting late in February 1987 and it was decided to close the doors because we had no support and no advertisers," Williams said.
"It's pretty hard trying to field four teams because we then had to field firsts, seconds, thirds and fourths."
Copies of the book, 'Maryvale Football Club Reunion 2017', cost $20 and can be purchased by emailing Laurie Williams at lauriefooty@hotmail.com or by texting on 0403 030 379.