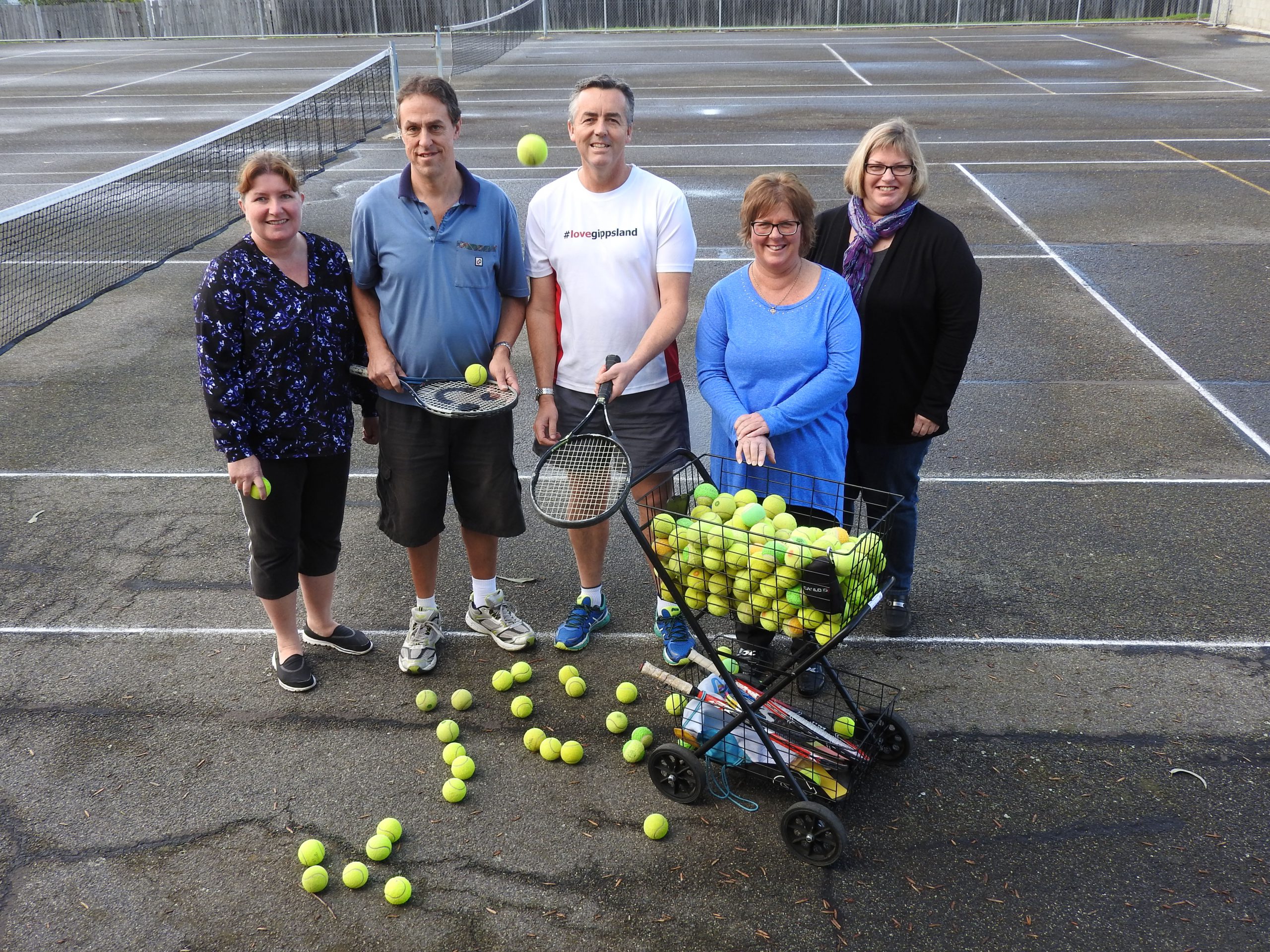 Traralgon's Pax Hill Tennis Club players have something extra to cheer about this Christmas with all four of their courts getting resurfaced.
Club treasurer Barb Webb said local tradesmen and club members were volunteering to keep costs to a minimum and provide assistance.
The club has put in $15,000 of its own funds and will repay a loan for the balance of the costs, while Member for Gippsland Darren Chester announced $15,000 from the Federal Government for the resurfacing.
Latrobe City Council has provided a $20,000 no interest loan so all four courts could be resurfaced at once.
"The colours chosen for the new surface will give us our own identity: the courts will be gulf blue with a forest green outer," Ms Webb said
"We will replace the net poles with safer poles so that winders are not protruding; and our fencing project has just been completed."
Ms Webb said Pax Hill Tennis Club had also been approved for a grant to make the courts and clubrooms accessible by wheelchair from the top courts.
"Our All-Abilities Program will soon resume and we are excited that we can now include players who are in a wheelchair," she said.
Mr Chester said Pax Hill was a popular community club, with more than 100 students involved in coaching programs.
"Members have been fundraising for many years for this upgrade and I commend the volunteers and their families who have brought this project to fruition," Mr Chester said.
"It is a credit to the committee and club helpers who have been able to work with other local tennis clubs, Tennis Victoria and all levels of government to provide a safer court surface for years to come."
The tennis club's public open day is planned for 12 February, 2017. Residents in the nearby West End community are invited to Maskey Reserve for fun family activities.