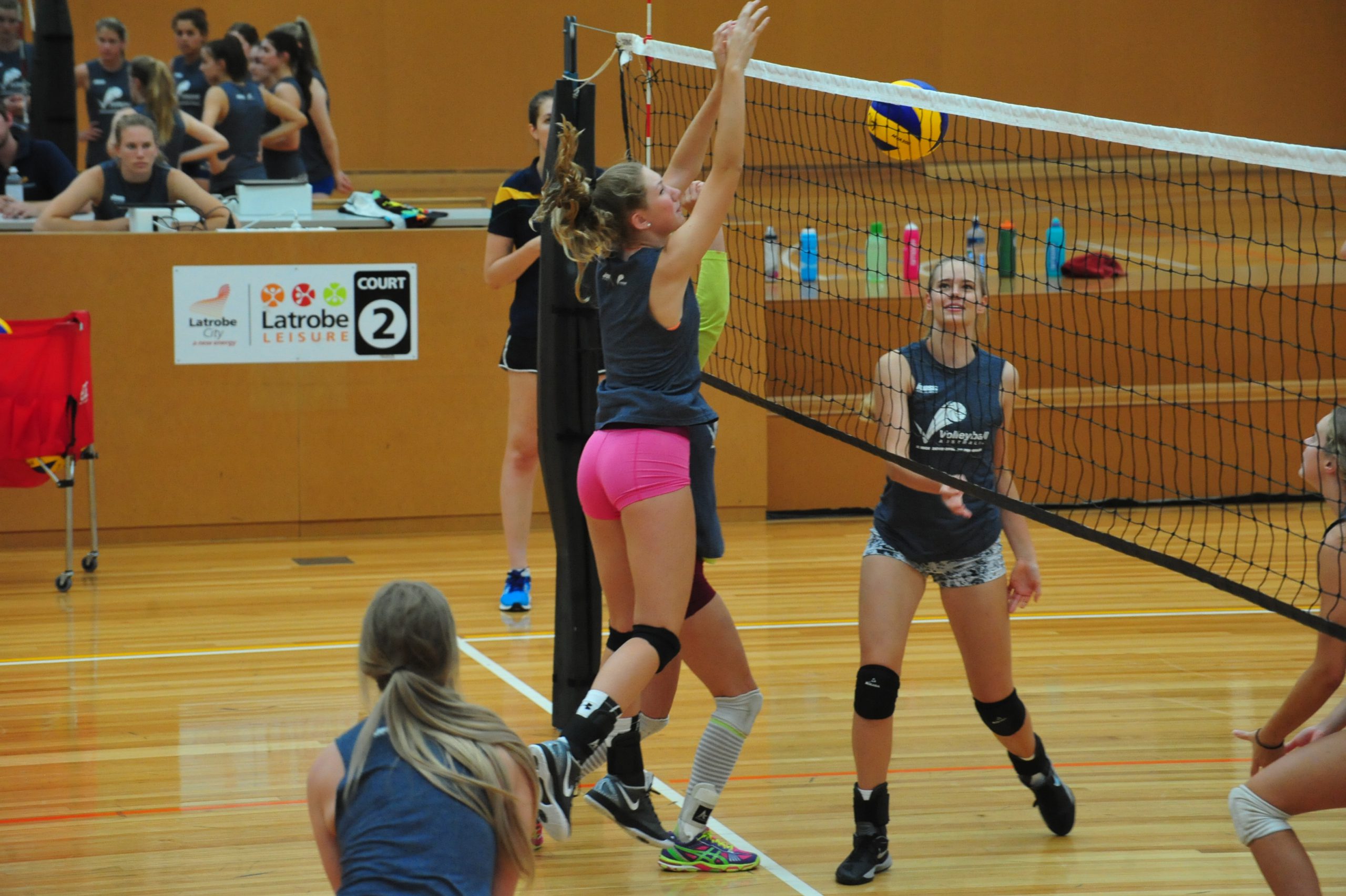 Australia's finest junior women's volleyball players have descended on Churchill this week as they look to stake their claim for the country's Asian Championships squad.

Fifty-nine girls aged between 15 and 16 have taken part in a week-long tryout and skills program aimed at preparing them for the tournament, which will be held in China in March.
Among the players to try out for the team was Tanjil South's Ainsley White, 15.
She said she had learnt "heaps" during the training sessions.
"The coaches give us a lot of knowledge that we don't know," Ainsley said.
She said she had played volleyball since she was 10 and enjoyed the teamwork involved.
"I just love how much it's a team sport and you have to rely on each other so much, so it's not just one person's fault (when things go wrong)," she said.
"You're all a team and it's really good."
She said she enjoyed the tryouts so much that she did not want to leave.
Australian youth women's team head coach Boris Georgieff said the main focus of the tryouts was to get the girls used to the national side's playing systems.
"Some of them have been here before, some of them have been identified in the past few months," Georgieff said.
"We bring them in, teach them new systems, some skill acquisition but we're so close to our Asian Championship now it's really about teaching them systems of play and selecting the players we think can represent Australia."
He said the team was looking for players who displayed a variety of physical skills, abilities and mental attributes which would allow them to match the opposition they would encounter at the Asian Championships.
"Yes, athleticism is important – you can see from the most part they're fairly tall girls," Georgieff said.
"But they've got to be dynamic, they've got to understand the game and they absolutely have to be good decision makers because the speed of the game we play in Asia is very fast, typically faster than what we play in Australia."
He said volleyball was the number one sport among women in many countries and the Asian competition was among the toughest in the world.
In addition to practice games and on court training, the players took part in sessions dealing with sports psychology, nutrition and player information.
"But to a large degree when they're not in the court, they're not in those meetings, they're resting," he said.
"They're fuelling up, they're eating well, they're resting, ready to go again the next day."
Volleyball Australia junior women's development program manager Bill McHoul said he was impressed with the talent on display.
"They're all very much into volleyball in a big way; they're striving to rep their country and the honour of that," McHoul said.
"Our staff, who are all volunteers, definitely don't let that go unnoticed that you are here to compete for your country.
"If you're lucky enough to come top two in our Asian region we will go to world champs."