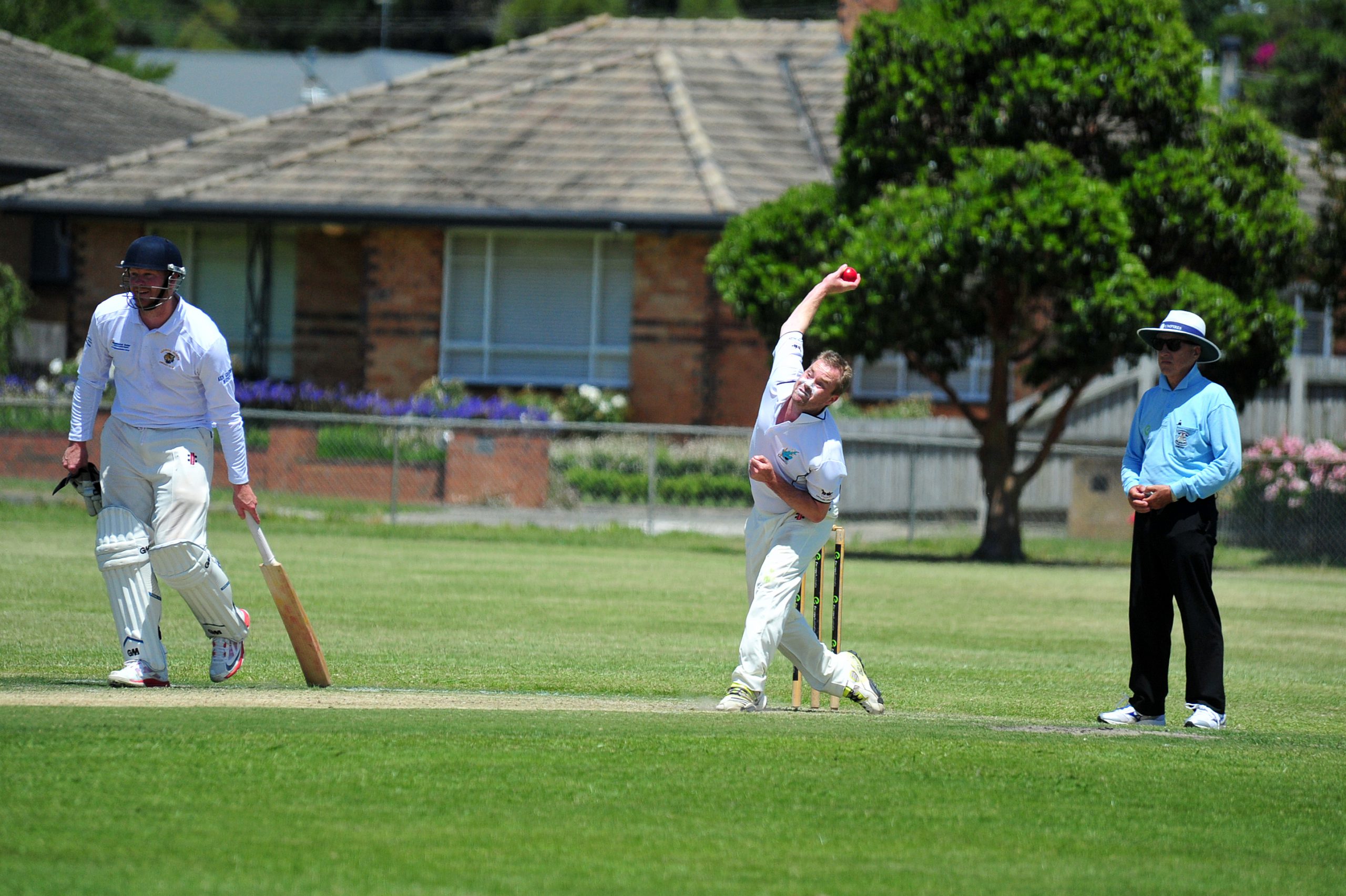 With the players of the Central Gippsland Cricket Association enjoying their Christmas break, now is the ideal time to look back on the first half of the season and make some predictions about what's to come.

Prediction: Runner-up.
Key player: Hard to pick in a well-balanced outfit, but veteran all-rounder Robert Webber's knocks of 91 and 83 were key to Morwell's last two victories.
The Tigers are a classic example of how ladder position isn't always the best indicator of a team's strength.
Sitting fourth, Morwell has beaten the three teams which sit above it and is so far the only side to defeat reigning premier Mirboo North.
The Tigers boast one of the most balanced teams in the competition, with quality bats at the top of the order complemented by first-rate all-rounders in Robert Webber and Brendan Brincat and quality bowlers.
They have suffered two upset losses so far, with one against Moe after a bold declaration aimed at forcing a result in a rain-affected match backfired.
Expect big things from Morwell in the back half of the season; the Tigers are a shoo-in to play finals.
Prediction: Sixth
Player to watch: With three unbeaten tons so far, captain Andrew Philip is a class above.
The team which dominated the competition for most of the past decade has fallen back to the pack in recent years.
The Lions have bolstered their ranks with the addition of former Yallourn North captain Pat Spiteri and returning premiership pace ace Sam Price.
After picking up the wooden spoon last season, Moe now finds itself in sixth place.
The side is ably led by Andrew Philip, who is a class above with three unbeaten centuries so far this season.
In short, when Philip fires the Lions win.
But despite the efforts of Spiteri, the skipper is too often left to play a lone hand.
The Lions' recent outright loss to Jeeralang Boolarra has left their finals hopes on life support.
Prediction: Fifth
Player to watch: Star import Marco Higgins has been the linchpin of the Trafalgar batting this season and this is likely to continue after Christmas.
When a team changes skipper and loses several key players, as Trafalgar has, it can go one of two ways.
First, they can pick up some key recruits and draw on their reserves to make a generational change or they can quickly fall apart and lurch from defeat to defeat.
The Ships have done the former.
New captain Anthony Clarke-Bruce brings a wealth of experience and leadership, while young guns Brodie Burgess and Liam White have demonstrated Trafalgar will be one of the teams to watch for the future.
With Trafalgar's under 16 and under 14 teams sitting top of the table, the future looks good for the Ships.
Will likely miss out on finals this season, but a future contender.
Prediction: Third.
Player to watch: As the league's highest wicket taker and ninth-highest run scorer all eyes are on Chris Johnson.
Perennial runner-up Latrobe once again finds itself in second place.
The Sharks have recorded four wins with losses against Mirboo North and Morwell.
The Sharks' strength this season has been their bowlers, led by Chris Johnson and Tyron Gamage.
They have not been as strong in the batting department, with Johnson's 229 runs this season accounting for 20 per cent of Latrobe's total tally this season.
The side has the strength to easily account for most teams, but is probably a batsman or two short against top units such as Morwell and Mirboo North.
A finals certainty, but will probably fall short of a grand final appearance this season.
Prediction: Seventh
Player to watch: While captain Callum Polo hasn't had the start to the season he would have liked, his leadership is vital to ensuring the Bombers hold onto the youngsters who will form the core of its future teams.
If Trafalgar has gone one way in handling its transition, Yallourn North has gone the other.
The Bombers lost the bulk of their first grade team after last season and have struggled as a result.
They have yet to win a game and have lost their three two day fixtures outright.
There have been bright patches, with Yallourn North turning in quite a few solid bowling efforts.
New captain Callum Polo has the toughest job in the competition and is to be commended for maintaining a positive outlook.
His goal for the rest of the season should be to keep his players interested and get them to commit to returning next year.
From there it will be up to the club's administrators to recruit heavily in the off-season, and hopefully lure back some of the Bombers' old hands, so this proud club can be more competitive in the future.
Prediction: Premier
Player to watch: Another difficult call, but with two 90 plus scores this season and 11 CGCA first grade flags to his name, Robert Phoenix is a man more than capable of single-handedly turning a grand final.
Sitting 16 points clear of second-placed Latrobe, it's hard to identify anything but positives when talking about the reigning premier.
Any member of the Tigers' top six is capable of turning a match on their day and they are no slouches in the bowling department either.
Throw in the league's top spinner in Dale Banks and the premiership is Mirboo North's to lose.
The Tigers' only loss this season has come at the hands of Morwell, which is likely to be the only thing standing between them and back-to-back premierships.
Prediction: Fourth
Player to watch: For the reasons listed below, Stanley Urbanic Junior.
Jeeralang Boolarra has enjoyed an excellent start to the season and finds itself in third after reaching second at one point.
Outright victories against Yallourn North and Moe mean the Panthers are extremely well placed to play finals.
Captain Stanley Urbanic Junior is enjoying an excellent all-round season with 161 runs and 22 wickets and he has plenty of support in the form of new ball partner Matthew McGrath, who also has 22 scalps. Jeeralang Boolarra has posted some big totals this season and is likely to continue its good run of form in the new year.