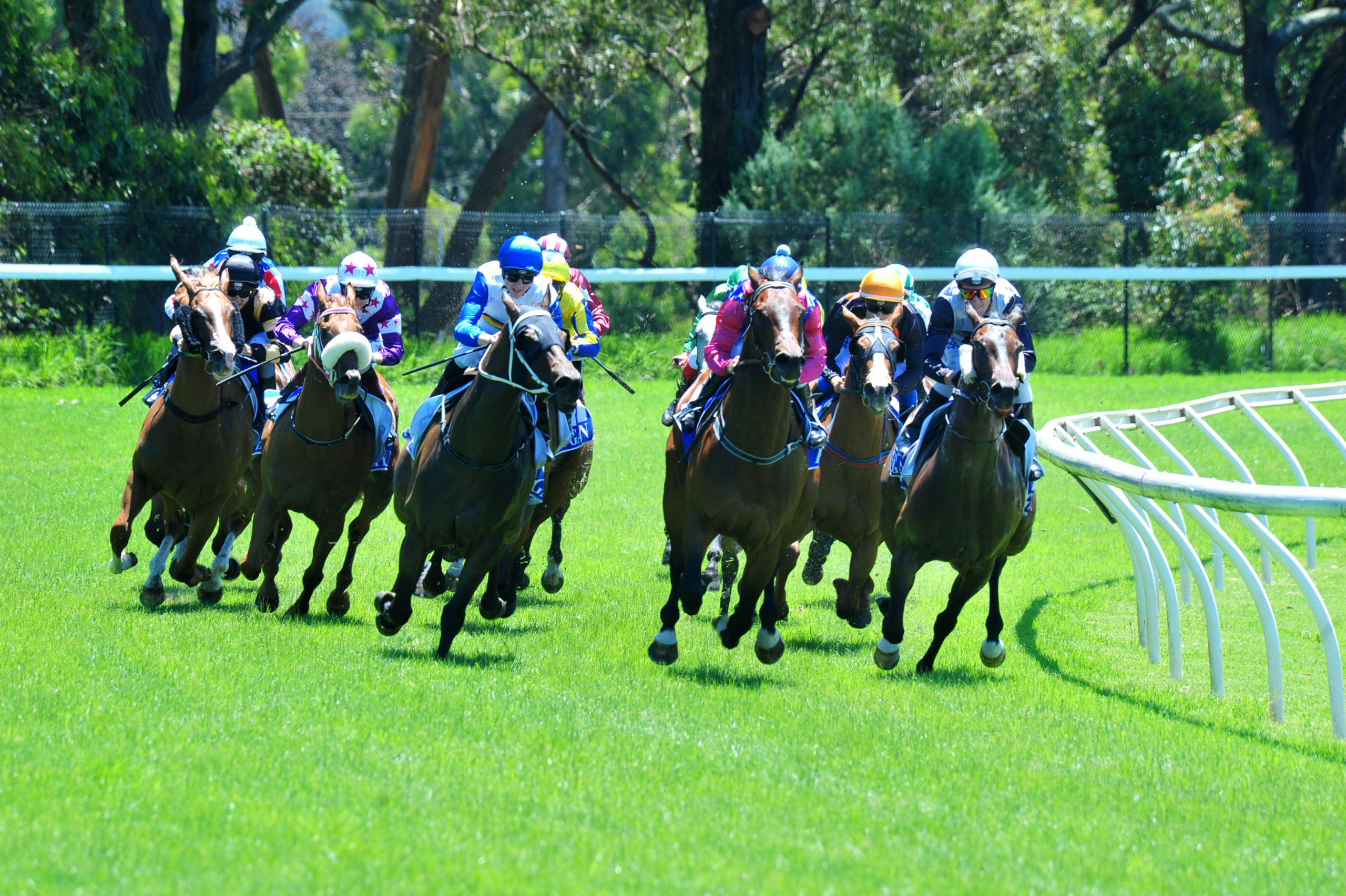 There was plenty of fun for all ages trackside on Monday afternoon when the Moe Racing Club held its Kids' Day Out meet.

Club chief executive David McKinnon said about 600 people turned out to enjoy the meet's eight races and children's activities.
"It was a good day, obviously with beautiful weather," McKinnon said.
"The track raced beautifully and I think everyone enjoyed the kids' day activities and it was a pretty good summer's day."
The afternoon featured games such as cricket demonstrations and children received a backpack containing a towel and sunscreen for attending.
"It didn't set any attendance records, but it was a good solid day with free activities for the kids," McKinnon said.
"All-in-all it was a good result."
The Moe Racing Club is enjoying a return to regular racing after urgent track works in late 2015 forced the club to cancel a number of race meets.
But the club has been back on track and recently celebrated the return of the Moe Cup, which was taken out by the Daniel Moor-ridden Authoritarian who claimed the trophy after leading from the outset.
McKinnon said the club was happy to be racing regularly again.
"It's nice to go into a race meeting knowing that we're confident about our track and that the community can confidently come to the races when they're scheduled," he said.
"It's a testament to the number of horses that we get to the races.
"Obviously the trainers are confident in the product that we've got."
Monday was no different, with plenty of top racing showcased.
"We had good fields right throughout the day, it was a good day from that perspective," McKinnon said.
"Unfortunately, we didn't have any local trainers get over the line with any winners."