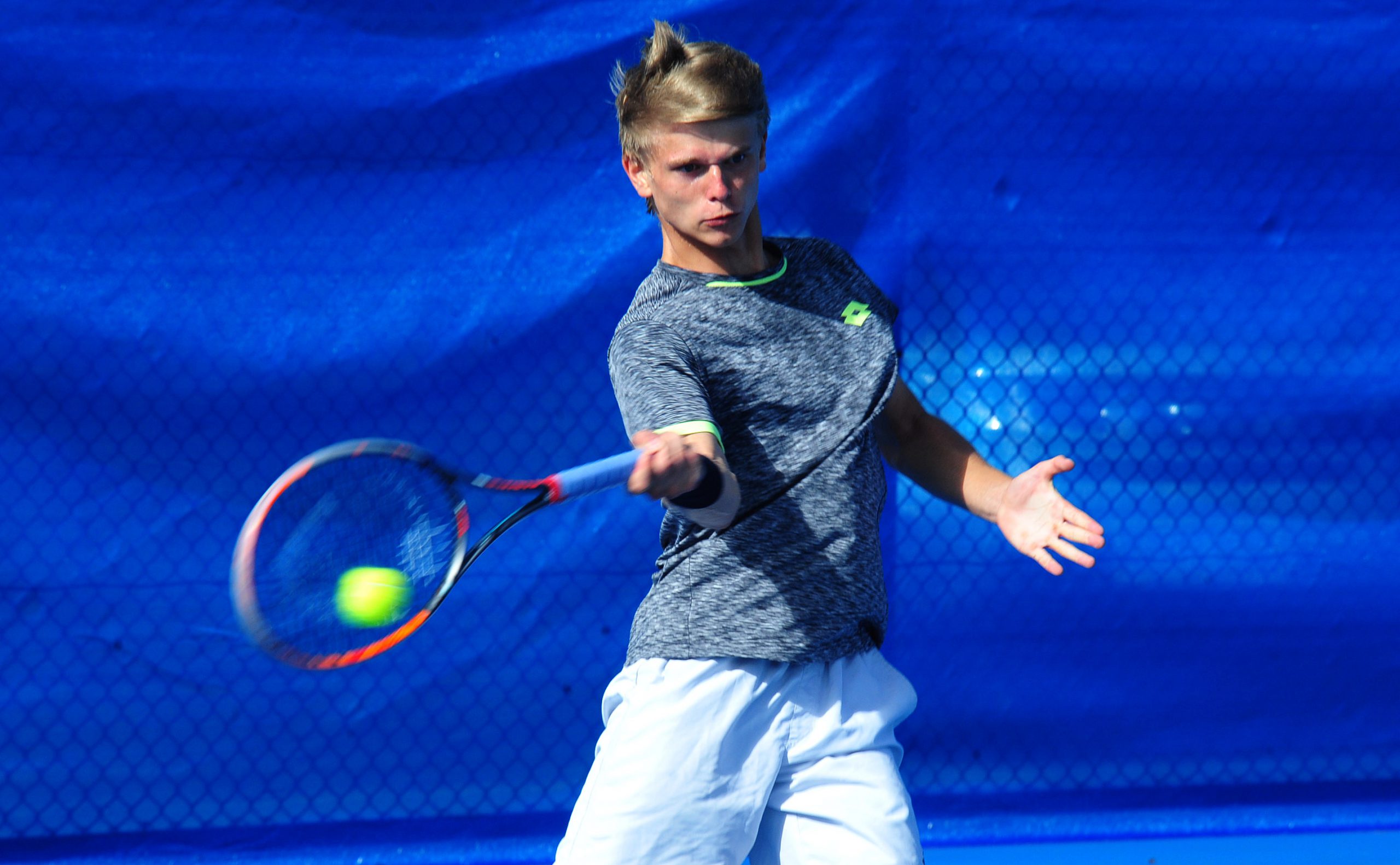 Aussie great Wayne Arthurs is best remembered for his powerful serve, his Davis Cup exploits and in 2005 becoming the oldest player to win an ATP Tour title at the age of 33.

But these days the 12-time ATP doubles titles winner is focused more on his coaching role at the National Academy and helping guide the next generation of Australian tennis stars.
Arthurs was in the Latrobe Valley this week for the Traralgon International where he was coaching a group of seven players from the Queensland academy.
While next week's Australian Open Junior Championships is their major focus, playing at Traralgon has given the players an opportunity to prepare by facing world-class competition.
"I think the main thing for these young kids here in Australia is they don't get that much exposure to international play," the former professional player said.
"You can be a little bit in your bubble when you're in your home state and you can think you're the bee's knees and then you come here and you see that the whole world plays as well. "So, it's a big eye opener for them and something that, hopefully, they can learn and get better from."
Arthurs has been coaching at the academy for about seven years, spending the first six in his hometown, Melbourne, before making the move north last year.
After taking on top talent across the globe, Arthurs said he now enjoyed helping players as they went through their development phase.
"That age where they're 15, hopefully transitioning onto the pro circuit and seeing what they're made of and developing their skills," Arthurs said.
"I think the desire that comes from those kids, I can nurture that desire.
"Seeing that desire for wanting to play tennis, that's the biggest thing for me."
Arthurs said it was important to keep in mind the players were all at different stages of physical development.
"You've got to take on board what they can do physically and what they may be able to do physically in three or four years' time and add that to (qualities such as) mental toughness, winning matches, accepting losses and working from there," he said.
"It's a tough old road and the more they can learn from losing, it's actually a good experience for them and the tough survive."
With tennis booming internationally, up-and-coming players now find themselves exposed to a greater pool of talent from a larger number of countries.
Competing at tournaments such as the Traralgon International could "go both ways" in affecting a young player's development, the elite coach said.
"It can spur them on and think 'I need to train harder than I thought I was training'," he said.
"Also, it can be a bit of a humbling experience, where they don't think they're as good as they actually are.
"It's become such a worldwide sport, tennis, that five or six nations used to dominate whereas in the last five or 10 years you can get a player from anywhere around the world who can be a successful tennis player.
"So it's a very hard road for them but something hopefully that they hear (it), they see it and they understand how difficult it is and that spurs them on to be better players in the future."