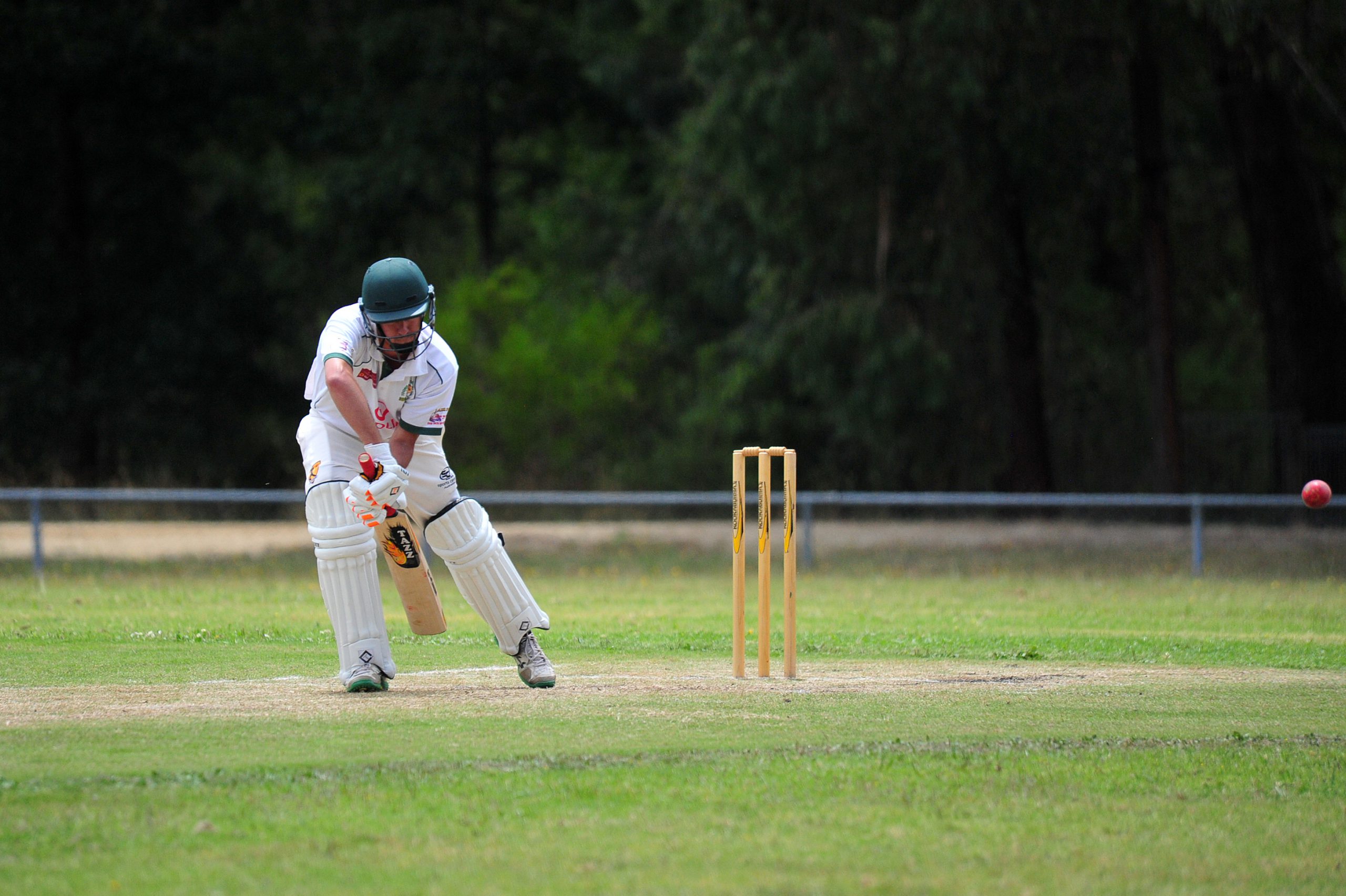 Imperials' Nat Campbell has put himself into the record books with an incredible 9/46 to become just the 12th player in Traralgon and District cricket history to take nine wickets in an innings.

Campbell finished round 10 with incredible match figures of 13/80 as the Devils kept their slim finals hopes alive by defeating Gormandale outright.
Resuming at 5/83 in pursuit of the Tigers' 115, Imperials did it fairly easy passing Gormandale's total seven wickets down.
The Devils then hit out and declared at 9/151.
With plenty of time left in the day, Gormandale needed to hang tough.
Acting skipper Chris Lehner was the only batsmen to dig, in top scoring with 63 as the Tigers were rolled for 109.
The total left Imperials a modest 80 runs for an outright victory.
Nat Campbell took his season aggregate to 36 wickets with his sensational nine wicket haul.
Imperials got the runs three wickets down.
Matt Hibbs (31) and Stu Jones (23) did the damage.
Gormandale's Tate Marsh took his first A grade wicket with a wonderful spin bowling exhibition.
After conceding first innings points to Ex Students on day one, Rovers started day two under pressure at 2/24.
On day one the Sharks skittled Rovers for 74 before declaring at 5/77 in a bid to secure an outright win.
Despite being in a difficult situation, the batsmen showed fight to eventually be bowled out for 164.
Riyaz Pathan was determined to avoid an outright defeat, making a hard fought 37.
Kev Stoddart (27), Mat Whitechurch (29), Greg Bramwell (22) and Faaz Hasan (six not out) all dug in as the lower order showed fight.
Lee Stockdale with 3/33 was best for the Sharks.
Chasing an improbable 167 off 11 overs, Ex Students decided to have a go but fell well short, finishing at 4/65.
CATS and Toongabbie have fought out one of the most thrilling matches of the season, resulting in a tie.
The start of play on day two was delayed by an hour and 15 minutes after water got under the covers.
With the pitch not conducive to batting, the Rams bats had to fight hard.
Rob Wheildon showed his class with a top score of 68, while Tim Garner continued his good season with 54.
With time not on their side The Rams would feel a little robbed as they reached 8/196 when stumps was called with both teams level.
Adam Nunn with 3/28 from 20 overs was good for CATS.
Needing 30 to defeat Traralgon West, MTY Raiders got the runs easily before declaring at 2/130.
Mick Higgins (68 not out) and Jason Macfarlane (36 not out) gave Raiders plenty of time to pursue an outright victory.
Traralgon West started its second innings well with Tim Fitch (51) and Tim Howe (38) putting on 64. Mat Griffiths made 33 and Mark Williams (26 not out) ensured Traralgon West would hold tough. West Skipper Tim Fitch opened the door slightly for Raiders by declaring at 5/177 to leave them 172 to win off 15 overs.
Raiders gave it their best but could manage only 6/121 with Liam Maynard making a hard hitting 60 not out.
Chasing Churchill's whopping 298 first innings total, Centrals never got close and were bowled out for 141 in the 56th over.
Lachy Pollard top scored with 26 not out, while Ji Eccles (23) and Stuart Brooks (23) got starts but could not go on.
The key wicket of Mark Rawson was taken for seven thus ending Centrals' chances of getting close to 200.
King cobra John Keighran backed up his century last week with 3/21 to be Churchill's best bowler.