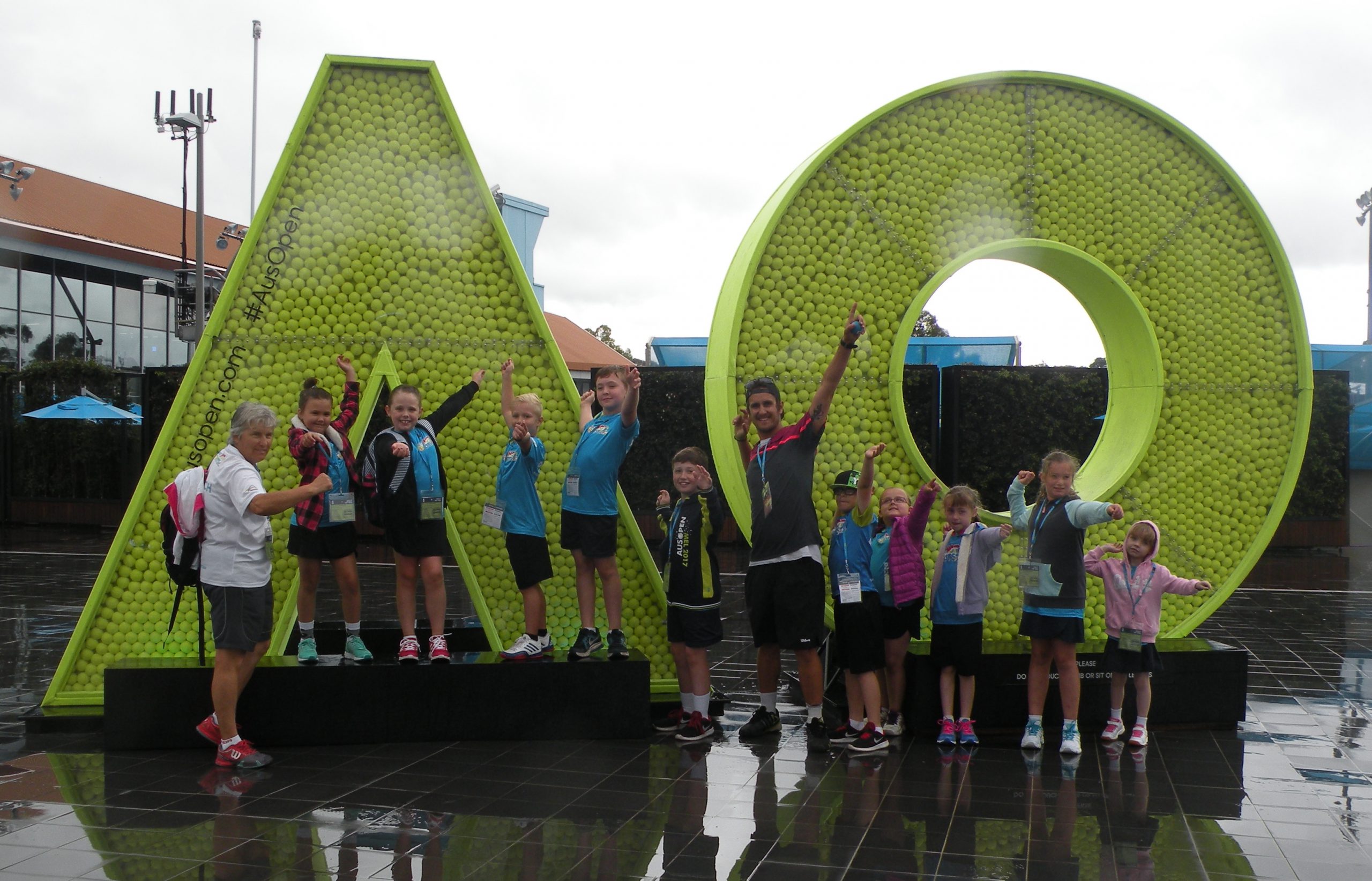 A group of 10 Latrobe Valley junior tennis players have had a chance to get up close and personal with some of the greats of the game after enjoying a hit out at the Australian Open.

On Friday, 20 January the 10 players, aged between six and nine, warmed up at Margaret Court Arena before the beginning of the day's play.
The players, representing the Morwell, Pax Hill, Trafalgar, Flynn and Churchill/Hazelwood North clubs gained the opportunity through their participation in the junior Hot Shots program.
Hot Shots coach Sally Kirstine took the children to Melbourne for the day and said the players loved the opportunity to hit out on the same court as the stars.
"A couple of the young ones were in awe, they didn't quite know what to make of it," Kirstine said.
"Others were pretty excited, their eyes were just looking at everyone.
"Then they had the opportunity to spend the rest of the day at the Open and get an idea of what it's about and hopefully inspire them to continue with tennis."
The children got the opportunity to take part after she was allocated the 10 spots by the program.
With plenty of participants eager to travel to the event, Kirstine needed to come up with a way to distribute the places.
"In the end I had to do a raffle because I had so many kids wanting to go," she said.
"We just opened it up to all of them to say 'I want to go and I'm able to go', because we were allocated a certain day.
"I've been lucky enough to go on a couple of other occasions.
"All the coaches are able to put in for the event and then you have to wait to see if you get drawn because they only have so many groups they can put through and so many days to do it on."