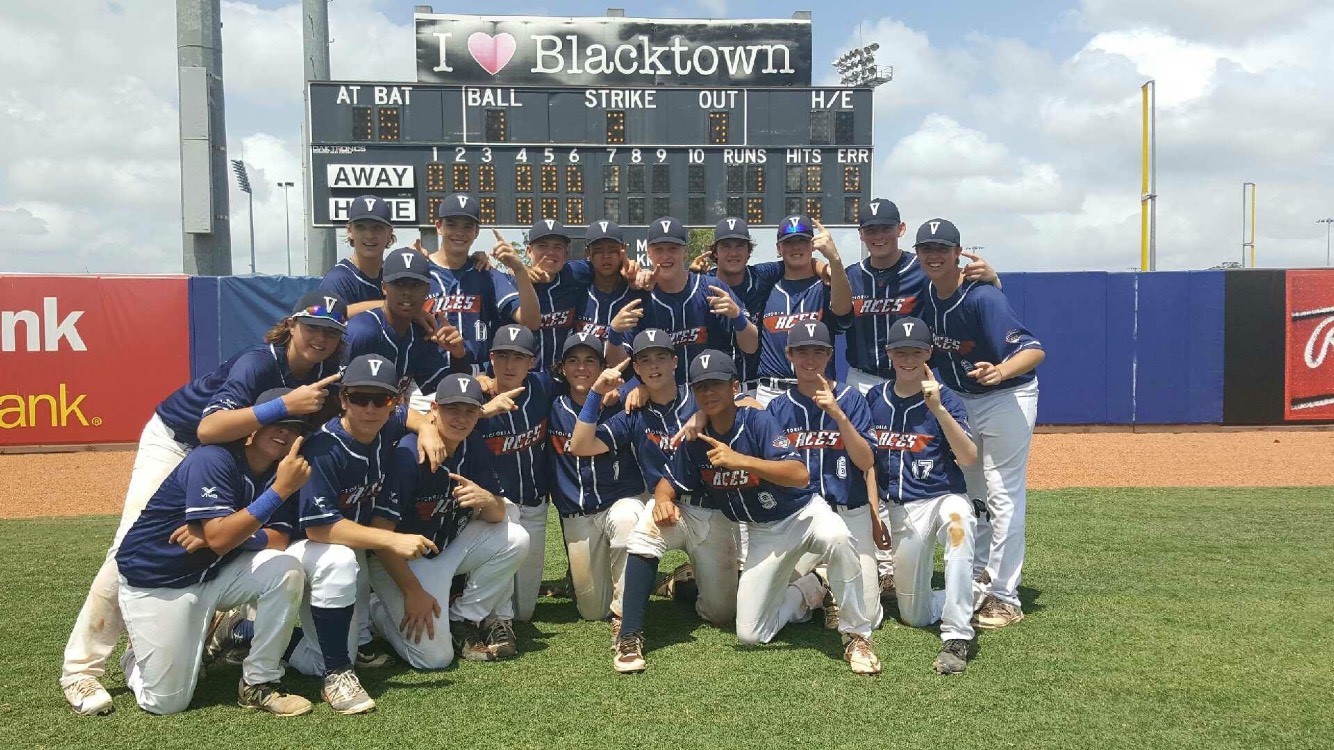 At first sight it's difficult to guess the age of Traralgon baseballer Blake Townsend.

With his big build, calm demeanour and mature way of talking about the game, the 15 year-old could easily pass for much older.
But it's a combination of these talents, and more, which allowed Blake to play such a pivotal role in Victoria's under 16s gold medal performance at the Baseball National Youth Championships earlier this month.
What makes his performance more impressive is he pitched the entire game as Victoria defeated Western Australia 5-1.
"I almost went through without giving up any (runs) but I blew it in the last inning," Blake said.
"I had a real good game."
Blake was limited to 95 pitches during the game and Victoria's plan was to have him pitch for as long as he was able.
Luckily, the game concluded before a relief pitcher was needed, with the Traralgonite striking out four of the WA batters.
The performance caps off a stunning 12 months for the Traralgon Redsox pitcher, who competed in last year's edition of the tournament after being called into the game as a relief pitcher.
In that match he walked away with a silver medal but could take consolation from a stunning individual performance, meaning over 13 innings played across both games he had only conceded two runs.
He has also taken part in the Melbourne Aces elite baseball academy and in June took part in the Major League Baseball Australian Academy.
Blake was one of a small number of under 15s to take part in the tournament, which mostly featured under 18s, and provided further exposure to top-level coaching.
"It's a lot more intense because it's made up of kids that want to put in more efforts and want to make it in their baseball," he said.
"The training was a lot harder, they were longer days but I got a lot more out of it than I would normally."
Less than a week later he found himself in Japan with the Australian team for the under 15 Baseball World Cup.
With baseball hugely popular in Japan, the experience allowed him to play in front of huge crowds and Blake was surprised to see a strong media contingent in attendance for a junior game.
"Opening night we played against Japan on the main diamond and they had a ton of people (spectating)," Blake said.
"The stadium was filled and it was an experience I'd never seen before."
His dream is to eventually play Major League Baseball.
"I'd like to go through the college program and be drafted through that, so if baseball doesn't work out for me I've still got an education and college baseball's awesome as well," Blake said.
"It's very similar to your major leagues and stuff as far as atmosphere in the stadium."
Playing with Waverley during the summer, his goals for this year include returning to the Melbourne Aces and MLB Australian academies while playing for Traralgon during the winter.