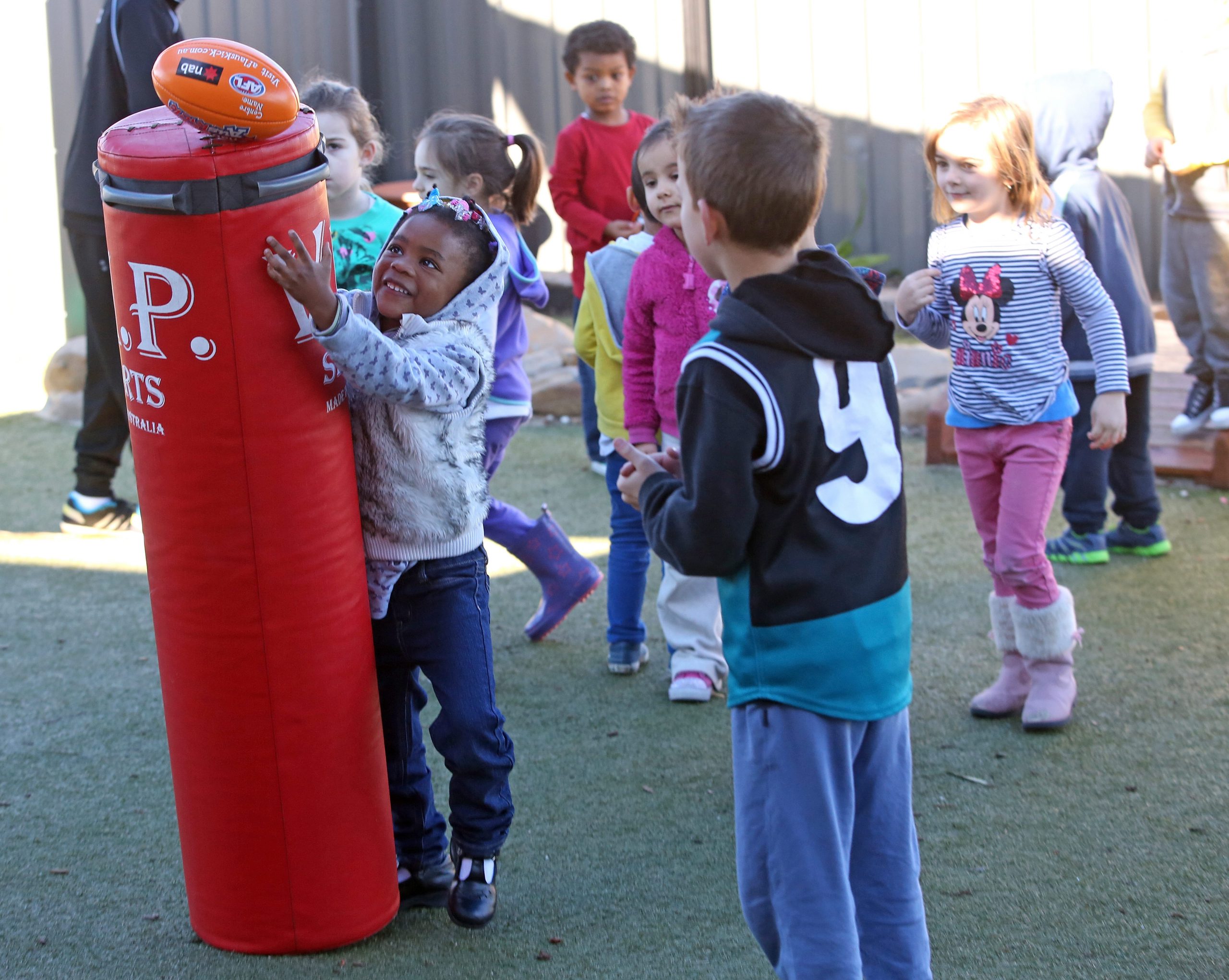 FOOTBALL

A dedicated volunteer and a great club culture have earned Traralgon Football Netball Club a place on the Full-On Footy Tour.

The event will head to Traralgon on Wednesday, 1 March and will include a super clinic, events and activities, AFL personalities, a sportsman's night and features the AFL Women's trophy.
"We don't see this as just a Traralgon Football Club event," club president Andrew Livingstone said.
"We want all clubs, surrounding clubs, North Gippsland clubs, junior football league clubs, to all get involved.
"It's not just for us, it's for everyone."
Management had to go through an application and selection process to secure the Full-On Footy Tour and part of that was showcasing a dedicated volunteer.
In the case of the Maroons it was head trainer Leah Quenault.
"Leah was awarded the volunteer of the year for the Gippsland region last year, so we thought the next thing to do was put her forward for this as well," Livingstone said.
"Leah's story was a big part of it. The company running the day seemed to take a liking to her story."
There are some big names from the world of footy on tap for the event.
Four-time premiership coach David Parkin will be joined by his Fox Footy colleague Anthony Hudson and Herald-Sun columnists Scott Gullan and Mick Warner.
Kids of all ages, along with their parents and guardians, are invited to what's being called a 'festival of football' that includes a huge range of activities from 3pm to 6pm at the Traralgon Recreation Reserve.
The daytime activities are free to attend and Livingstone urged everyone from across the Latrobe Valley to come along.
"We've put it out to the junior leagues," he said.
"So that'll hopefully get them involved in the celebration of football."
There will be an Auskick clinic, including tackle bags and inflatable activities like the specky run, huge multimedia truck, face painting and Koko the Clown.
After the children have cleared out, the event heads indoors for a sportsman's night featuring many of the same big names from earlier in the day.
That part of the event includes a panel and Q&A session, silent auction, door prize, food and drinks.
Cost for the sportsman's night is $50 per head.
To book tickets phone Joanne Reid on 0429 371 614.
Traralgon is one of seven clubs on the tour.