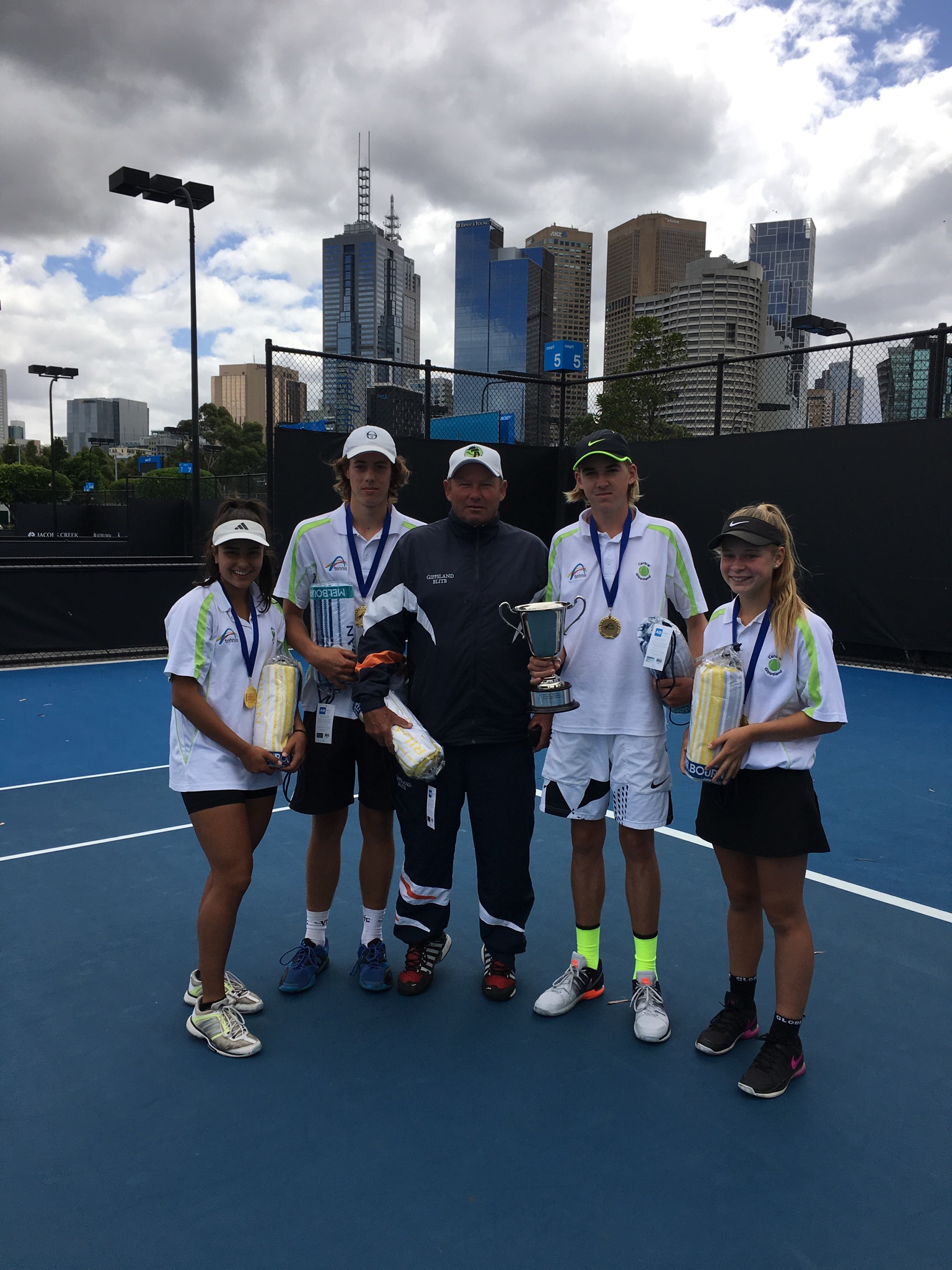 The Minter/McNamee Cup is on its way back to Gippsland for the third consecutive year.

At the junior tennis competition Central Gippsland's best junior players faced teams from across country Victoria at Melbourne Park.
Traralgon's Josh Charlton and Kristen Antonopoulos, along with Jemma Ashe from Trafalgar and Jack Clements of Inverloch, won their four preliminary matchups and then went on to beat South West Victoria in the final.
"Tennis is just incredible down here," squad coach Graham Charlton said.
"We've very lucky to have amazing strength, and depth, and these kids just love playing cups.
"We were dominant but the competition was strong."
Each match at the cup consisted of two sets of mixed doubles and four sets of singles.
The squad only dropped two games during the competition.
Both Josh and Kirsten played in all three winning teams that have brought home the McNamee Cup.

The event also marked the end of the pair's long and successful junior careers.
In that time Kristen won five titles, while Josh won eight across the 13s, 15s and 18s age groups.
During his 10-year junior career Josh only lost three singles matches.

"Both Josh and Kirsten have really helped the competition, and grown as individuals," Charlton said.