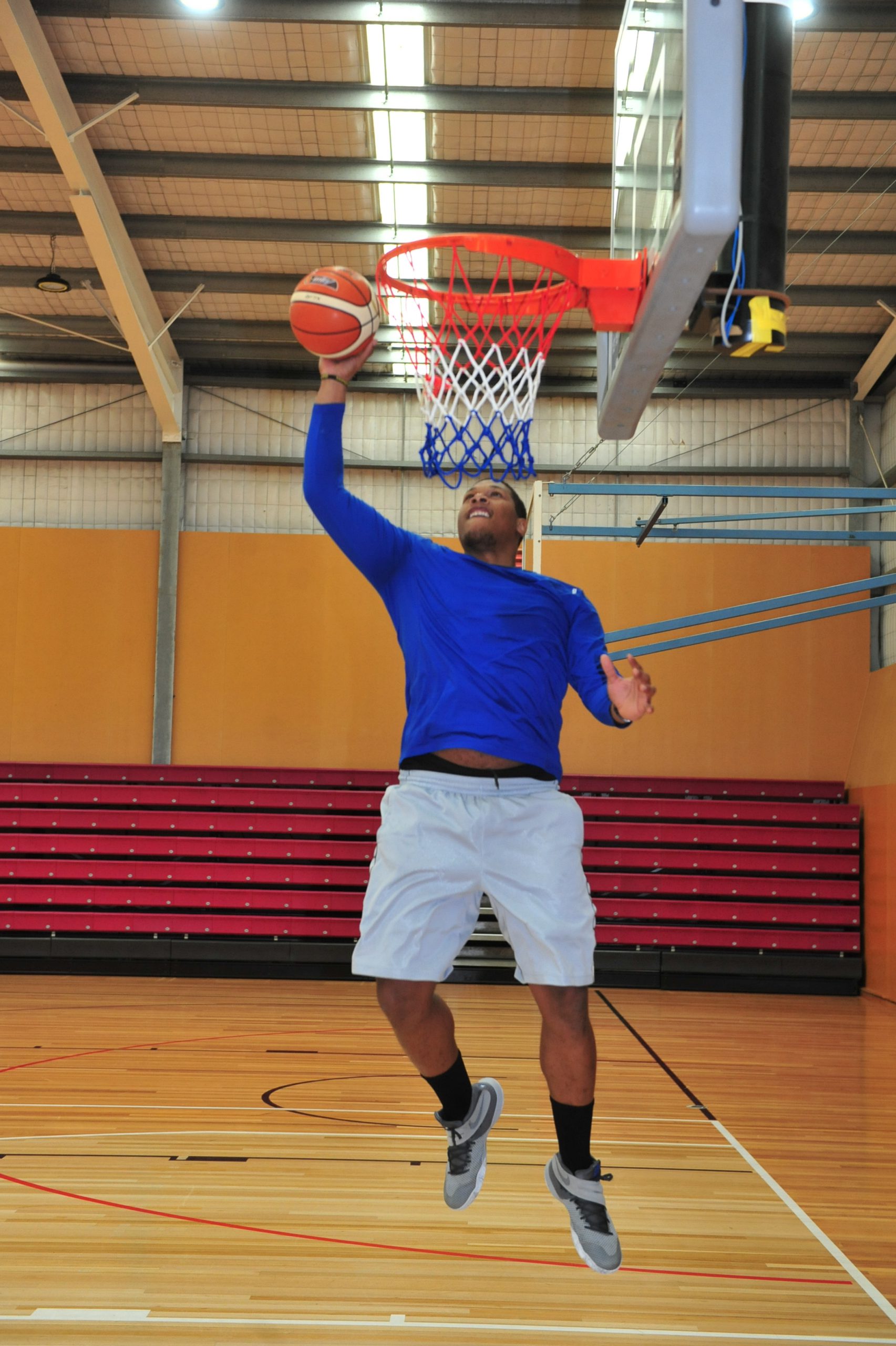 Latrobe City Energy latest basketball import has cleared customs.

The second draftee for the month, six-foot eight-inch Louisville, Kentucky native Deondre 'Dre' McWhorter has been brought in to boost the team's height and strength.
"I bring it back to the basket, but I can expand, I can shoot from mid-range, every once in a while I'll shoot the three," McWhorter said.
"I'll face up game if I have to, but most of the time it's back to the basket.
"I play bully-ball, basically."
A graduate in liberal arts with a masters in communication, McWhorter played four seasons with Georgetown College, Kentucky in the National Association of Intercollegiate Athletics competition.
In his final year the centre/power forward was named NAIA player of the year and recorded more then 230 blocks in his four years at Georgetown.

After college McWhorter had a brief stint with the Worcester Wolves in the British Basketball League.
"To be NAIA player of the year, that's a massive get for us," coach Jason Southerland said.
A big rig, McWhorter's was brought in to add height, help make rebounds and get in the way of the opposition.
But he's not just a road block and has the potential to score from under the hoop, inside the arch and three-pointers.
"Dre's a big man and very intimidating," Southerland said.
"It's something we probably lacked a little bit last year, was that big interior presence. He's got some range and can shoot from 15 to 18 feet.
"He tries to destroy the ring and likes to throw it down with some force."
Southerland is realistic about the team's chances of holding McWhorter, and fellow US import, Kourtlin Jackson, beyond this season
On his future, McWhorter said he could see himself joining the long list of basketball expats making a life here in Australia.
"I'd like to stay here and have a chance at the NBL," he said.
"I like the way that league looks, it's pretty much next to NBA, if you ask me."
Living with Jackson at a Federation University residence, McWhorter, said the area around Churchill reminded him of the rolling hills of Kentucky.
"I love it here, it's like a mini-America," he said.
"Churchill has a lot of land, and that's what I'm used to, so I feel like I'm at home."
Normally, Victorian league basketball teams are only allowed one import a season but in the case of the Energy, and other regional teams, an exemption can be obtained for a second international draftee.